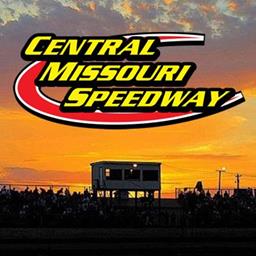 Race #18 - Kid's Night - Weekly Racing
REGULAR EVENT PRICING
$15 Adult Gen Adm - $12 Active Military & Seniors 65 to 74.
$6 Kids Ages 6 to 12 - Kids 5 and Under Free.
FREE: Seniors 75 and Up - Confined to Wheelchair.
Pit Passes: $35 regardless of age.
Kid's Night at the Races, featuring foot races for the kids on the track in age groups 3 to 12. Plus giveaways. Donations needed for goodie bags include school supplies, small toys and trinkets, candy and sweets (that won't melt). Also accepting new or gently used bikes for giveaways and backpacks and tablets. Items may be dropped off at pit entrance office on race day or by contacting CMS PR person Some Stoecklin at samonthemic@hotmail.com
Classes Competing and Race Order: POWRi Midwest Mods, Pure Stocks, POWRi Super Stocks, B-Mods.
Timeline: (All times P.M. in the CST)
4:30 - Pit gates open
5:00 - General admission gates open
6:15 - Driver Pill Draw Cutoff (No passing points awarded if late)
6:30 - Pit Meeting
7:00 - Practice Laps
7:30 - Racing Begins
B-Mods

18 entries

POWRi Super Stock

10 entries

Pure Stocks

13 entries

POWRi Midwest Mods

21 entries
Pits Open

4:30 PM

Gates Open

5:00 PM

Hot Laps At

7:00 PM

Racing Starts

7:30 PM