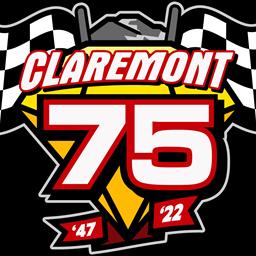 Racers Honoring Racers 100 - $ 15,000 to Win Tour-Type Modifieds
The Racers Honoring Racers 100 presented by Maurice Enterprises, CMP, Ron Bouchard's Auto Stores and the Racing Guys and Friends offers up 100 laps of open-wheel awesomeness with $ 15,000 awarded to the winner making it the biggest winner's share in speedway history.
No heat races for the house divisions.
National anthem will be performed by Zach Melcher.
Event Running Order
Open Modifieds - Time Trials
In City Sugar Shack Mini Stocks - 25 Laps
103 Auto | Heads Up Motorsports Late Model Sportsman - 25 Laps
Open Modifieds Heat Races - 12 Laps
Avery Insurance Six Shooters - 20 Laps
LaValley Building Supply Pure Stocks - 25 Laps
Racers Honoring Racers 100 - Open Modifieds - 100 Laps
Grandstand Admission
Adults 13+ - $ 30
Seniors 65+ - $ 20
Children 6-12 - $ 5
Ages 5 & under are free
Pit admission
$ 40 All Ages
Late Model Sportsman
Mini Stocks
Six Shooters
Pure Stocks
Tour-Type Modifieds
Pits Open

4:00 PM

Gates Open

5:00 PM

Hot Laps At

4:00 PM

Racing Starts

7:00 PM