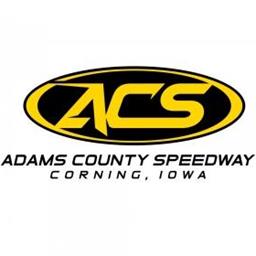 5/13/2022
Adams County Speedway
---
NASCAR Weekly Series Night # 2 On Tap May 14th
Racing action resumes at the Adams County Speedway on Saturday May 14th, with night # 2 of the NASCAR Advance Auto Parts Weekly Series. A full night of action will include the POET Biorefining Modifieds, Northland Oil Stock Cars, O'Reilly Auto B-Mods, Chat Mobility Hobby Stocks, and Liberty Realty Compacts.
Adults can take in all the action for JUST $10 while youth 7-17 yr are only $5, with 6u FREE.
Pit passes for Members with a NASCAR License are $25 and non members are $40. 13u $15.
Drivers can obtain a temporary license for $25 and ACS does NOT charge a car # registration fee!! Come and Race with us!!!
Back to News