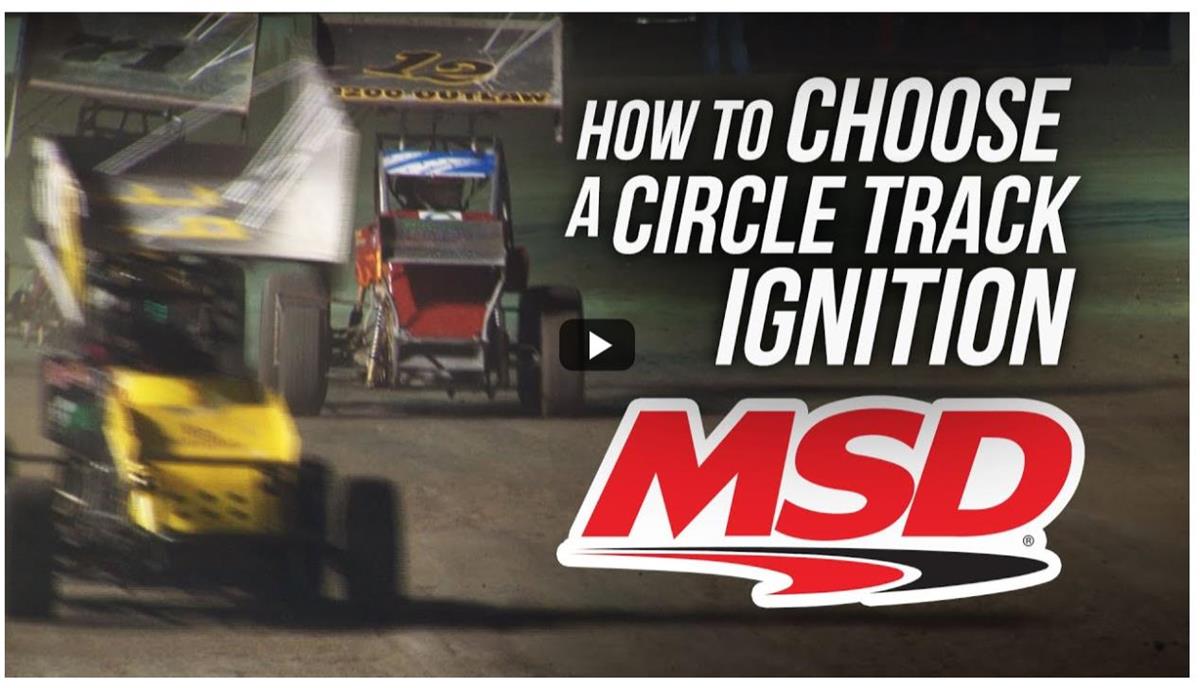 5/19/2022
---
How to Choose a Circle Track Ignition
From asphalt to dirt, MSD has Circle Track racing covered. If its a 4 cylinder midget or a full blown 410 sprint car we have the right ignition for you! MSD offers a full line of dependable, high-performance ignition systems that Saturday night and professional racers depend on.
MSD Ignitions have won thousands of championships and are built specifically to handle the harsh conditions that circle track racing demands. MSD has worked tirelessly with racers and tech officials to provide the highest performing ignitions available on the market while still meeting rule requirements. Contingent on the type of racing and sanctioning body rules, MSD offers several options that will fit the bill. Some classes require a stock appearing HEI distributor with a rev limiter while other classes are unlimited and can run a CD ignition or even a pro mag. With all these options available to racers, the best way to choose an ignition for circle track racing is to know the rules of the race track or sanctioning body. It is also important to consider the engine in the car. A street stock engine on gasoline, for instance, will not require an ignition as powerful as high compression open engine on methanol. Equally important is matching the proper coil to the ignition. Using a stock coil with a high powered ignition will only end in a failed coil and potentially lost race.
Many of the features needed for circle track racing are already built-in to MSD ignition controls. Rev limiters, rev limiter recalls, stock appearing HEI distributors, high powered CD race ignitions are just some of the many features built into MSD's ignitions for circle track racing. Let's start with entry-level ignitions and work our way up the ladder to more power ignitions.
---
Article Credit: Brought to you by Holley.com
Back to News