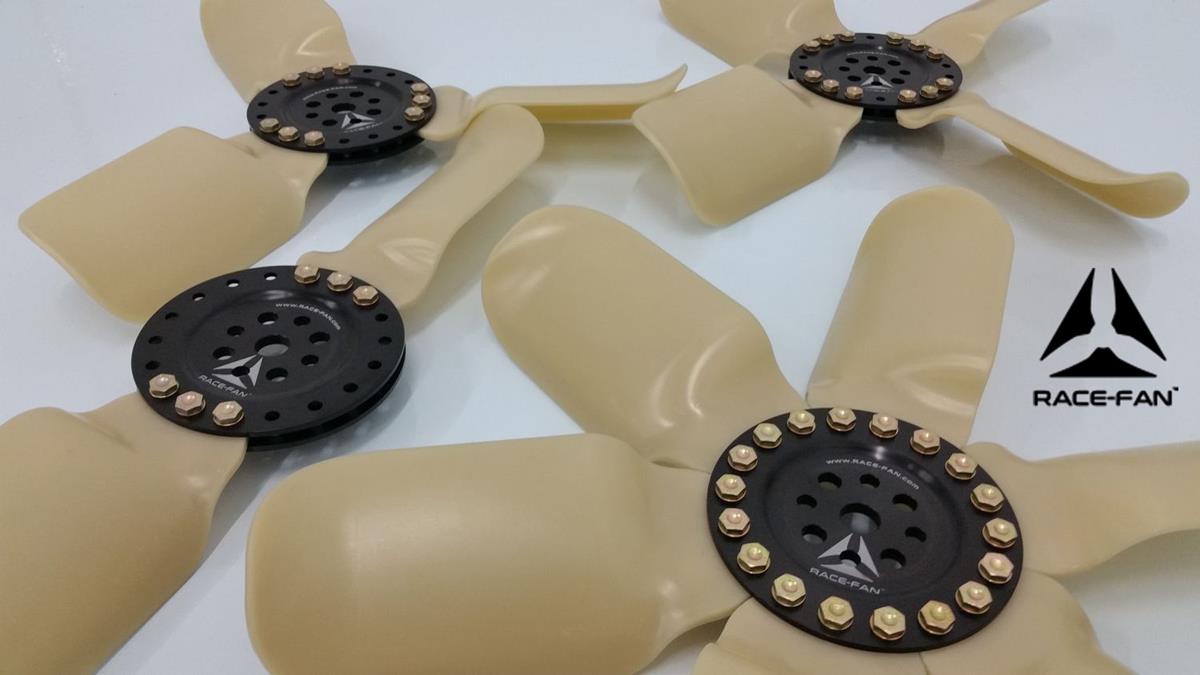 5/31/2022
---
High Performance Race Fans Designed From the Ground Up
When we first met Ken Anderson at the CARS Show in Hickory, NC back in January of this year, we were intrigued by the simple display at his Race-Fan booth. A lot of trade show booths are about flashy graphics, big screens, and celebrity signings, but the Race-Fan display was all about the product speaking for itself.
Having fought with more than a few heavy steel fans over the years I had to see what these light weight fans were about. An affable fellow, Ken was happy to answer all of my questions at the show and even indulged a visit/tour of the Race-Fan headquarters in Mooresville, NC when I was in the area for a wedding in April.
To say we are impressed with the thought and tech in these ultra light weight fans is an understatement. Made from extremely durable high-impact and high-temperature fiber reinforced Zytel® the composite blades and their accompanying 6061-T6 aluminum universal center hub allow for a sizable weight savings over conventional steel fans. In addition, the universal hub allows the fan to be tunable for varying weather conditions as a racer can set the fan up using two, three, four, or six blades. An added bonus is the fact that on the rare occasion where a single blade is damaged from heavy impact or other misfortune, the single blade can be replaced saving both time and hassle versus replacement of an entire fan.
With its universal hub racers and gearheads of all flavors can fit their own 15", 17", or 19" fan to their individual needs knowing that their ride will flow more air while saving some valuable performance-sapping weight at the same time. Pretty cool (see what we did there?), right?
For more information or to order now, visit race-fan.com.
---
Article Credit: Jim Sweener
Article Media
Back to News