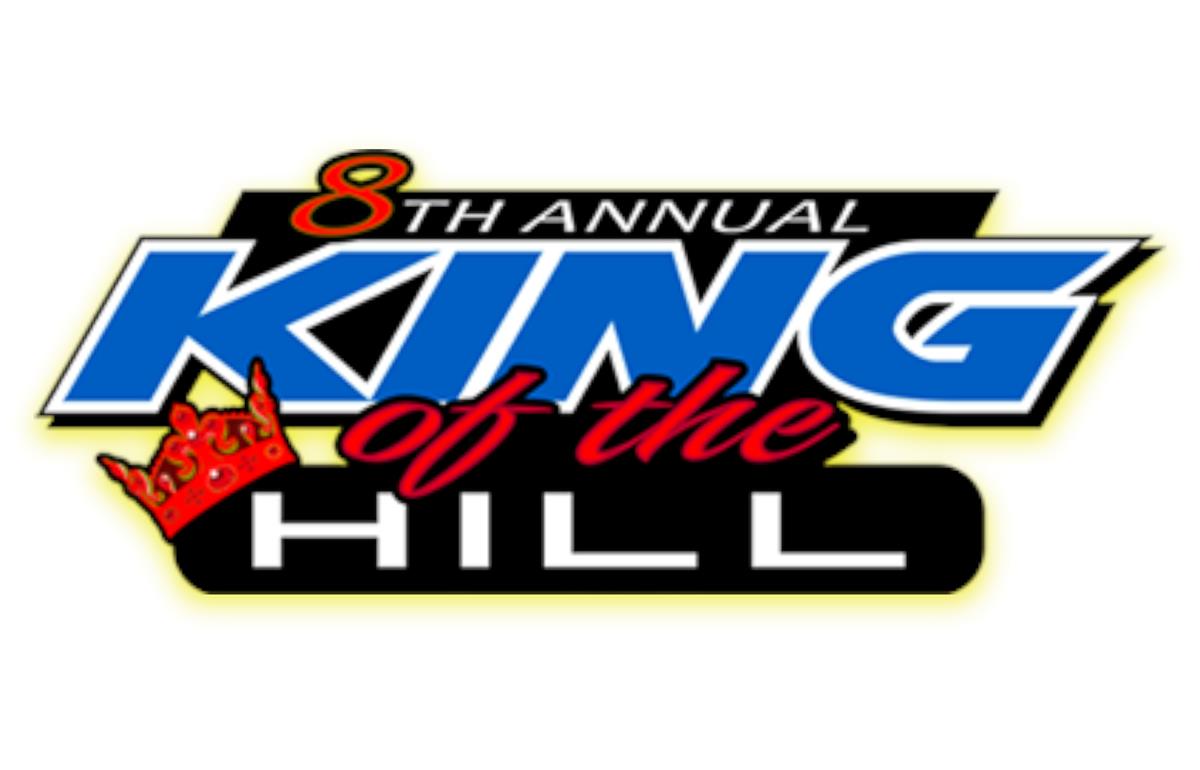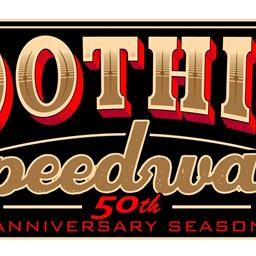 7/28/2022
Boothill Speedway
---
Faulkner and Ingalls Top Preliminary Night Factory Stock Action. Humphrey Returns to Victory Lane.
GREENWOOD, LA – 106 Granger Equipment Factory Stock competitors signed in on Thursday night for the 8th Annual King of The Hill and when it was all said and done, Daulton Faulkner and Jason Ingalls stood in victory lane after their respective $1,000 To-Win Main events. Both drivers are now chasing a possible $2,000 bonus from Cadillac Chassis if they can sweep the weekend. Trent Humphrey returned to victory Lane in the Pro Mod division as 15 competitors signed in on the evening.
The Granger Equipment Factory Stocks were split into 2 groups and raced within those groups for the entirety of the night. Passing Points collected in the Heat Races lined up the Top 8 rows for the A Mains and the Top 4 cars from each B Main filled up the 24-car starting grids.
Dalton Faulkner, of Cut and Shoot, Texas put on a clinic in Group A's Feature Race enroute to his $1,000 payday and had distanced himself by more than a full straightaway over the rest of the competition when the checkered flag fell. Josh Daugherty, Bubba Jones, JT Garland, and Neil Kemp rounded out the Top 5.
Group B's Feature Race concluded dramatically after long time race leader Ricky Ingalls broke in the final laps of the event. Ricky's nephew, Jason Ingalls, of Longview, Texas was in the right place at the right time to claim the $1,000 victory! John Parker, Jr., Taylor Frost, Chris Burrows, and defending King of The Hill champion Kyle Cummings, rounded out the Top 5.
The ProMods Feature race saw Trent Humphrey, of Haughton pick up his first win in several months. Josh Worn had nothing for Humphrey and had to settle for second, while Mike Washburn put together a solid night to round off the podium.
The 8th Annual King of The Hill continues Friday night with another round of heat and feature race action for the Granger Equipment Factory Stocks and a full show for the Frazier Accounting Crate Late Models. In addition, the $5,087 To-Win 2nd Annual Billy Melton Memorial for the LED 4 Life Limited Modifieds resumes tonight with competitors running their B Mains for Saturday night's finale. New entries to both the Factory Stocks and Limited Modified fields are welcomed, there is no Entry Fee in either division.
Race Time this evening is 8 PM. General Admission is $10, Kids 6 – 11 $5, Kids 5 and Under are Free, Pit Pass is $35.
7/28/2022 Full Results
Granger Equipment Factory Stocks 106 Entries
Group A - A Feature (25 Laps)
27F-Dalton Faulkner[2]; 2. 34JR-Josh Daugherty[4]; 3. 21-Bubba Jones[3]; 4. 23C-Jt Garland[6]; 5. 20-Neil Kemp[7]; 6. 55M-Cody Myers[20]; 7. 88M-Joshua Martin[1]; 8. 741-Cameron Starry[11]; 9. 27-Josh Greenwalt[12]; 10. 25-Derick Grigsby[22]; 11. L1-Ben Leedy[8]; 12. 18H-TJ Evans[15]; 13. 75-Sonny Schoffen[16]; 14. 10K-Michael Shurtleff[9]; 15. 10D-Nate Dixon[23]; 16. C16-Chris Henigan[19]; 17. 1-Stoney Dubois[17]; 18. 66G-Drayton Graham[5]; 19. 23J-Daniel Jones[24]; 20. C8-Jeremy Crumpler[18]; 21. 09-Tyler Kirkes[13]; 22. 99X-Dustin Durham[10]; 23. 54R-Brett McMillin[14]; 24. 15X-Dakoda Wyatt[21]
Group 8 - A Feature (25 Laps)
10X-Jason Ingalls[6]; 2. 9-John Parker Jr[4]; 3. 14TF-Taylor Frost[3]; 4. 7C-Chris Burrows[15]; 5. B1-Kyle Cummings[1]; 6. BD3-Ray Allen Kulhanek[19]; 7. 36J-Justin Whitehead[12]; 8. 15-Tyler Moore[14]; 9. 7L-Dewayne Rains[23]; 10. 12-Bo Perry[20]; 11. 56-Craig Pursley[8]; 12. 81-Ricky Ingalls[2]; 13. 00-David Vosbury[7]; 14. 00T-Richard Tubbs[9]; 15. 17-Derek Miller[13]; 16. 175-John Tuggle Jr[5]; 17. XXX-Shawn Graham[22]; 18. 00H-Scott Hushelpeck[18]; 19. 55-Dalton Dubois[11]; 20. 125-Mark Underwood Jr[17]; 21. 53-Hayden Brown[10]; 22. 3-CJ Howell[16]; 23. 28M-Mason Castaneda[21]; 24. 1S-Jamie Shirley[24]
Group A - B Feature 1 (12 Laps)
1-Stoney Dubois[1]; 2. C16-Chris Henigan[2]; 3. 15X-Dakoda Wyatt[7]; 4. 10D-Nate Dixon[4]; 5. 07R-Thad Royle[9]; 6. 3G-Donald Cain[8]; 7. 20D-Rodney Howell[13]; 8. 440-Tater Perkins[11]; 9. 22H-Dustin Henigan[16]; 10. 15A-Austin Turner[12]; 11. 3F-Eric Frazier[15]; 12. 77X-Tyler Dubois[10]; 13. 13-Jeff Hammitt[18]; 14. 4S-Dustin Shoemaker[17]; 15. 10XX-Zachary Heflin[3]; 16. 38-Mike Wells[6]; 17. 1X-Blayne Nolen[14]; 18. 9C-Cole Cook[5]
Group A - B Feature 2 (12 Laps)
C8-Jeremy Crumpler[1]; 2. 55M-Cody Myers[4]; 3. 25-Derick Grigsby[5]; 4. 23J-Daniel Jones[6]; 5. 35M-TJ McCarty[2]; 6. C45-Ricky Burk[3]; 7. 38DD-Rodney White[12]; 8. 81H-Jeff Hauser[18]; 9. 88-Jesse Meazell[16]; 10. L100-Ralo Pilkington[14]; 11. J27-Scotty Case[15]; 12. 1T-Kelly Lockey[10]; 13. 45-Domanike Flores[11]; 14. 25R-Nathan Rachui[7]; 15. (DNS) 5C-Frank Canizoro; 16. (DNS) 10P-Jody Prince; 17. (DNS) 10-Chris Sawyer; 18. (DNS) 35S-JT Turner
Group B - B Feature 1 (12 Laps)
125-Mark Underwood Jr[1]; 2. BD3-Ray Allen Kulhanek[10]; 3. 28M-Mason Castaneda[2]; 4. 7L-Dewayne Rains[12]; 5. 24-Tyler Morgan[4]; 6. 27J-Curtis Twardeski[11]; 7. 75T-John Tuggle[5]; 8. 149-Stephan Danielsen[7]; 9. 6H-Stephen Harris[14]; 10. 8S-Kevin Sullivan III[13]; 11. 12N-Bubba Vines[9]; 12. 333-Josh Worn[6]; 13. 75X-Chad Ince[3]; 14. 4J-Randy Wheeler[16]; 15. (DNS) 93-Carson Courtney; 16. (DNS) 51D-Daniel Lamphier; 17. (DNS) R12-Ryan Powers; 18. (DNS) B7-Michael Turner
Group B - B Feature 2 (12 Laps)
00H-Scott Hushelpeck[2]; 2. 12-Bo Perry[4]; 3. XXX-Shawn Graham[1]; 4. 1S-Jamie Shirley[3]; 5. 53F-Eric Franklin[7]; 6. 34P-Peyton Daugherty[12]; 7. 9T-Rodney Twardeski[9]; 8. 12S-David Smith[11]; 9. 77W-Mikel Wingate[18]; 10. 32L-Luke Wheat[5]; 11. 28-Collin Hodges[6]; 12. 12L-Cody Leonard[14]; 13. 82-Bryan Grosjean[16]; 14. 113-Justin McClelland[8]; 15. 74M-Josh Millican[15]; 16. (DNS) F73-Michael Hail; 17. (DNS) 555-Nacey Holliday; 18. (DNS) 4V-Doug Vick Jr
Group A - Heat 1 (10 Laps)
20-Neil Kemp[1]; 2. 99X-Dustin Durham[2]; 3. 09-Tyler Kirkes[3]; 4. C8-Jeremy Crumpler[4]; 5. 18H-TJ Evans[8]; 6. 25-Derick Grigsby[7]; 7. 55M-Cody Myers[12]; 8. 15X-Dakoda Wyatt[11]; 9. 10-Chris Sawyer[13]; 10. 38DD-Rodney White[9]; 11. 1X-Blayne Nolen[6]; 12. 22H-Dustin Henigan[10]; 13. 4S-Dustin Shoemaker[5]
Group A - Heat 2 (10 Laps)
21-Bubba Jones[3]; 2. 10K-Michael Shurtleff[1]; 3. 741-Cameron Starry[4]; 4. L1-Ben Leedy[12]; 5. 10XX-Zachary Heflin[2]; 6. 54R-Brett McMillin[13]; 7. 38-Mike Wells[9]; 8. 25R-Nathan Rachui[11]; 9. 1T-Kelly Lockey[7]; 10. 45-Domanike Flores[5]; 11. L100-Ralo Pilkington[6]; 12. J27-Scotty Case[8]; 13. 13-Jeff Hammitt[10]
Group A - Heat 3 (10 Laps)
27F-Dalton Faulkner[5]; 2. 88M-Joshua Martin[10]; 3. 23C-Jt Garland[9]; 4. 1-Stoney Dubois[3]; 5. C45-Ricky Burk[2]; 6. 9C-Cole Cook[8]; 7. 35M-TJ McCarty[13]; 8. 23J-Daniel Jones[12]; 9. 77X-Tyler Dubois[6]; 10. 440-Tater Perkins[4]; 11. 10P-Jody Prince[1]; 12. 3F-Eric Frazier[7]; 13. 81H-Jeff Hauser[11]
Group A - Heat 4 (10 Laps)
66G-Drayton Graham[2]; 2. 34JR-Josh Daugherty[6]; 3. 27-Josh Greenwalt[4]; 4. 75-Sonny Schoffen[1]; 5. 10D-Nate Dixon[3]; 6. C16-Chris Henigan[10]; 7. 3G-Donald Cain[7]; 8. 5C-Frank Canizoro[9]; 9. 07R-Thad Royle[13]; 10. 15A-Austin Turner[5]; 11. 20D-Rodney Howell[12]; 12. 88-Jesse Meazell[11]; 13. 35S-JT Turner[8]
Group B - Heat 1 (10 Laps)
175-John Tuggle Jr[3]; 2. 53-Hayden Brown[1]; 3. 00T-Richard Tubbs[6]; 4. XXX-Shawn Graham[4]; 5. 17-Derek Miller[11]; 6. 75T-John Tuggle[5]; 7. 75X-Chad Ince[13]; 8. 51D-Daniel Lamphier[9]; 9. BD3-Ray Allen Kulhanek[8]; 10. 34P-Peyton Daugherty[10]; 11. F73-Michael Hail[2]; 12. 82-Bryan Grosjean[12]; 13. B7-Michael Turner[7]
Group B - Heat 2 (10 Laps)
14TF-Taylor Frost[4]; 2. 00-David Vosbury[5]; 3. 7C-Chris Burrows[1]; 4. 15-Tyler Moore[7]; 5. 1S-Jamie Shirley[2]; 6. 28M-Mason Castaneda[10]; 7. 149-Stephan Danielsen[3]; 8. 113-Justin McClelland[9]; 9. 53F-Eric Franklin[13]; 10. 27J-Curtis Twardeski[11]; 11. 12L-Cody Leonard[8]; 12. 4J-Randy Wheeler[6]; 13. 77W-Mikel Wingate[12]
Group B - Heat 3 (10 Laps)
10X-Jason Ingalls[2]; 2. 9-John Parker Jr[7]; 3. 3-CJ Howell[3]; 4. 36J-Justin Whitehead[8]; 5. 125-Mark Underwood Jr[9]; 6. 32L-Luke Wheat[5]; 7. 24-Tyler Morgan[11]; 8. 12N-Bubba Vines[6]; 9. 9T-Rodney Twardeski[10]; 10. 12S-David Smith[4]; 11. 8S-Kevin Sullivan III[12]; 12. 93-Carson Courtney[13]; 13. R12-Ryan Powers[1]
Group B - Heat 4 (10 Laps)
B1-Kyle Cummings[10]; 2. 56-Craig Pursley[2]; 3. 81-Ricky Ingalls[12]; 4. 55-Dalton Dubois[8]; 5. 00H-Scott Hushelpeck[5]; 6. 12-Bo Perry[1]; 7. 28-Collin Hodges[7]; 8. 333-Josh Worn[11]; 9. 4V-Doug Vick Jr[13]; 10. 7L-Dewayne Rains[9]; 11. 6H-Stephen Harris[4]; 12. 74M-Josh Millican[3]; 13. 555-Nacey Holliday[6]
Pro Mods 15 Entries
A Feature (20 Laps)
515-Trent Humphrey[2]; 2. 199-Josh Worn[5]; 3. 27-Mike Washburn[4]; 4. L8-Chase Hatton[3]; 5. 23-Coty Tupper[11]; 6. *3-Robert Delude[1]; 7. 84-Dakota Tutt[9]; 8. 88J-Justin Jones[6]; 9. 38T-Chance Hatton[13]; 10. J316-Kason Potter[8]; 11. 4V-Doug Vick Jr[12]; 12. 2-Jason Beasley[7]; 13. 43J-BJ Cook[14]; 14. 55X-Chase Vines[10]; 15. (BF) 17-Anthony Templeton[15]
Heat 1 (8 Laps)
*3-Robert Delude[5]; 2. L8-Chase Hatton[2]; 3. 17-Anthony Templeton[8]; 4. 88J-Justin Jones[6]; 5. J316-Kason Potter[4]; 6. 55X-Chase Vines[7]; 7. 4V-Doug Vick Jr[1]; 8. 43J-BJ Cook[3]
Heat 2 (8 Laps)
515-Trent Humphrey[2]; 2. 27-Mike Washburn[5]; 3. 199-Josh Worn[1]; 4. 2-Jason Beasley[3]; 5. 84-Dakota Tutt[6]; 6. 23-Coty Tupper[7]; 7. 38T-Chance Hatton[4]
Article Media
Back to News