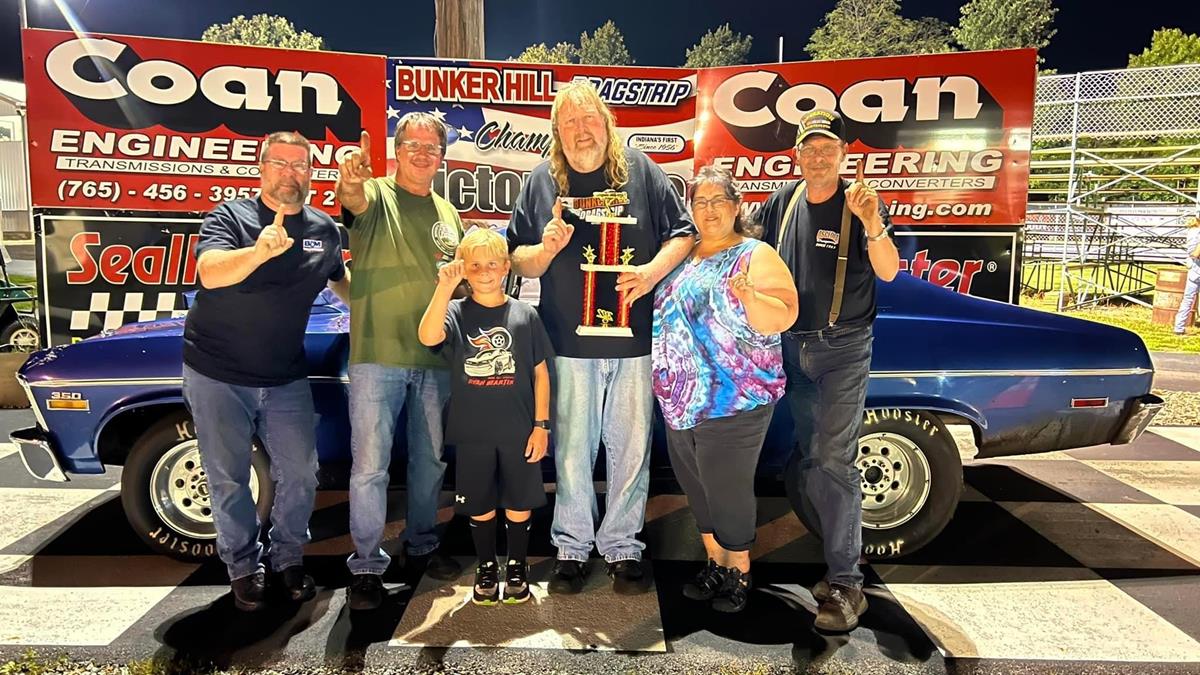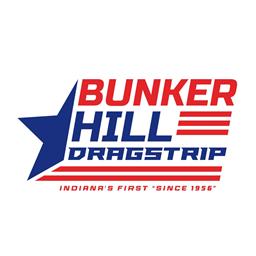 1/8/2023
Bunker Hill Dragstrip
---
2022 Proves to be Better For Thomas Wetter Jr.
It was a twist of fate about 30 years ago which ultimately introduced Bunker Hill Dragstrip Sportsman class driver Thomas Wetter Jr. to the sport of racing. Thomas and his buddy, Rob Dresbach, were having some fun racing on the streets of South Bend, IN. Getting pulled over by a police officer that night was enough to make Thomas realize that the only place he needed to race was at the race track.
It would be many years until Thomas would actually race his own car on the drag strip. Until then, he raced "roundy rounds". As the cost of that style of racing increased, he made a promise to himself that when the cost of racing interfered with his regular expenses, he would get out, which is what ended up happening. He also spent time working on Mark Horvath's alcohol funny car, which he still does, and he started what would become a pretty impressive car collection which currently consists of 9 cars.
About 10 years ago, Thomas bought his first drag race car, and started racing for points in the Sportsman class. "Always the bridesmaid, never the bride", would ultimately describe the next 10 years of his racing career. Thomas has been the track runner up 4 different years. Three of those years, the championship was decided on the very last day. Of those three, two years he missed the championship by only one round of racing.
It's friends and family of Thomas's including his wife of 20 years, Kristi and long time friend Mark Horvath, who have motivated him to do better, which kept him from getting discouraged when losing the championships at such small margins. He also thanks his friend Gene Hoeckelberg, for reminding him that you don't have to win a race to win a championship, which kept him from getting discouraged considering he was always in the points chase, but had never won a race at Bunker Hill Dragstrip.
The 2022 season started and appeared to be ending the way it usually did for Thomas. Going into the last race of the season, he was trailing the 2021 Sportsman Champion, Randy Wolfe, as he had all year. He came to the last event with the mindset that the championship was his "to take". He had been in this position before, so the nerves were not new to him.
As the day went on, it was apparent that in order for him to win the championship, Thomas was going to have to do something he had never done before. He was going to have to win the race at Bunker Hill Dragstrip.
They say when it's your day, it's your day, and the last points race of the 2022 season at Bunker Hill Dragstrip was in fact, his day. For the very first time, Thomas Wetter Jr. was able to park his car in the Coan Engineering Winner's Circle and clinch the title of the 2022 Bunker Hill Dragstrip Sportsman Champion.
Thomas explains how he felt that day. He was "overwhelmed. Sick to my stomach after being in the hunt so many times and not getting it"
Thomas would go on to compete at the IHRA Summit Super Series World Finals, where he finished an impressive 9th in the world.
As far as his plans for next year, Thomas will be back at Bunker Hill Dragstrip racing, but will it be racing the Nova he drove this season?
"You never know I might pull out another car" . Will it be his 55 Chevy, 72 Monte Carlo or one of the other 7 vehicles he owns, heck you never know, he may even add another to the stable. It took him 10 years to win his championship, what better way to celebrate than adding a 10th car to the collection.
---
Article Credit: Cori McMillen
Submitted By: Cori McMillen
Article Media
Back to News