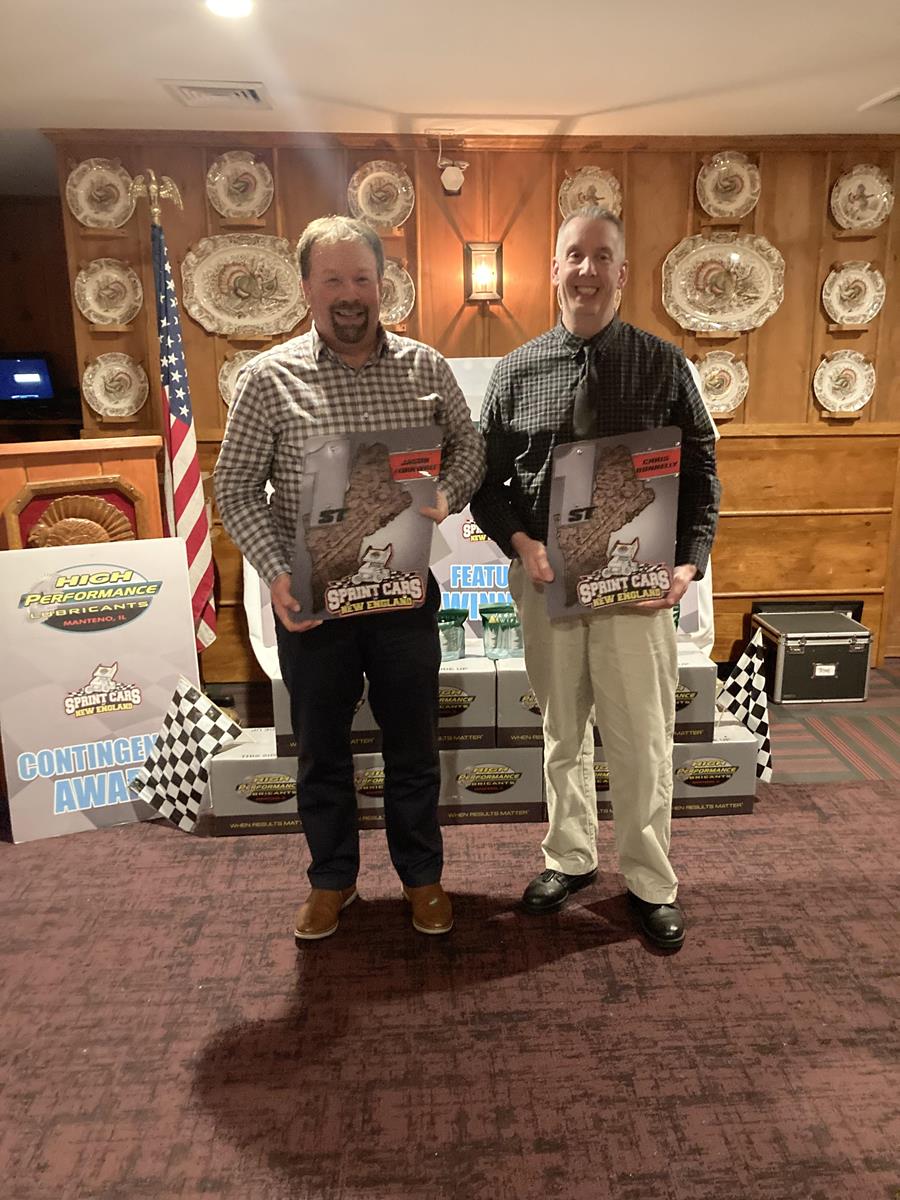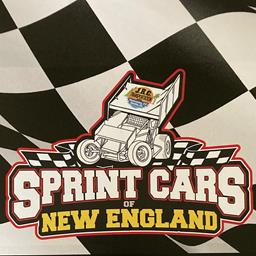 1/23/2023
Sprint Cars of New England
---
2023 Awards Banquet
On Saturday night January 21 , The JRC Transportation Sprint Cars of New England celebrated the 2022 racing season. The event was held at Hart's Turkey Farm Restaurant in Meredith, NH. SCoNE was able to give back to the teams again in 2022. With great partners and support we were able to give back to race teams once again. SCoNE is a 100 % giveback series, we reach out to our sponsorship partners and explain what we do and do it for the race teams.
For 2022 Chris Donnelly, the champion had a good season with four wins and was able to claim his seventh series title by just eleven points over Matt Hoyt. Other awards given out were the Rookie of the year to 16 year old Kadyn Berry.
Feature race winners , Chris Donnelly, Matt Hoyt, Clay Dow, Will Hull, Caleb Lamson, Jordan Fornwalt, race winners not present were Matt Tanner and Luke Greenwood.
Awards form Pro Shocks, Slade Shock Technologies, Maxim Race Chassis, CMD Logging, Karen's Shirt Barn, Tom & Penny Sawyer , High Performance Lubricants, Venture Wipes.
There was a little fun had as well with a Family Feud type game with the drivers.
We will not be working on making 2023 a success.
Be kind
---
Back to News