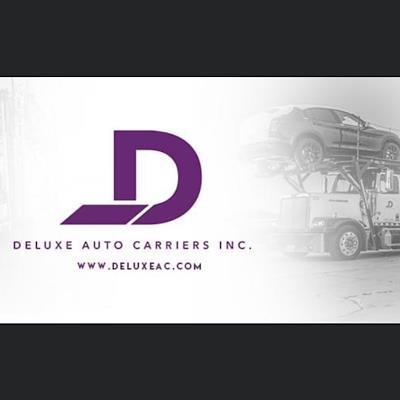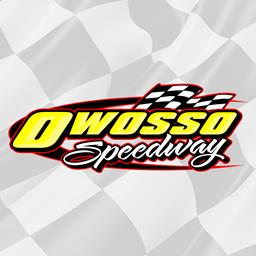 ---
Deluxe Auto Carriers Inc. Joins Owosso Speedway in Multi Year Marketing Agreement!
Ovid MI, - Owosso Speedways Managment team is proud to announce a multi year agreement with Deluxe Auto Carriers Inc. We're extremely proud to bring quality business partners into our Owosso Speedway family of marketing partners and advertisers. "Deluxe has a high commitment to excellence and quality, it reflects in their business and it reflects in the practices we will display at Owosso Speedway. Their partnership helps us to provide excellence in purses to attract the very best competitors in our region and give our fans excellent value in a ticket price. You'll be hard pressed to find a facility that provides the top Mod, Outlaw, Crate Templates, and a host of other divisions for a $14 dollar price. 2 grandparents can bring their minor grand children to an exciting event that will entertain all of them for $28. It's unheard of entertainment value." Remarked Owosso Speedway promoter Jeff Parish. "Deluxe Auto Carriers joining our racing family contributes 100% towards our drivers and our fans."
Deluxe Auto Carriers Inc. (DBA Excel Transporting & Towing) was established in 2001 by Jesse Holguin with a single five-car carrier. With great hopes and even greater determination, Jesse divided his time and efforts between scouting for work, transporting freight, and dealing with the day to day operations of a growing business. Within two years his efforts were starting to take shape, as the company experienced impressive growth and built a sterling reputation.
It was at this time when Raul Silva joined the company as a partner. Together, Jesse and Raul focused on the expansion of the company's fleet and customer base. In the years to follow, they successfully built relationships with contract carriers, expanded and diversified their freight capabilities, and reinforced their driver training/safety platforms. Deluxe Auto Carriers, Inc has come a long way from its modest beginnings, and they work every day to continue traditions of Quality, Accountability, Safety, Dependability.
Owosso Speedway Drivers and Fans can reach Deluxe Auto Carries for cross country transport needs at www.deluxeac.com
Back to News