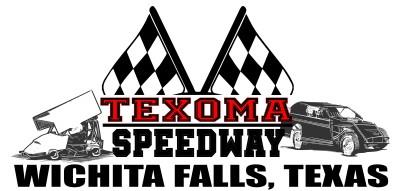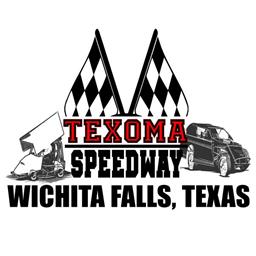 ---
A little history of Texoma Speedway
1999 – 2023
24th Season of Outlaw Kart Racing
Texoma Speedway
History
What started as a little hobby shop on Monroe Street in Wichita Falls, Texas. Has became the Mega center for Outlaw Kart Racing. It all started in 1999, Ron Clark and family set out to build a new kart shop outside of the city limits and build a place the kids can test and play with there new fun karts little did the Clark's know it will be what it is today. Gary Clark came to his dad and ask why don't we just build a kart track and run karts. Before Texoma Speedway the closes track was at Cowtown Speedway in Kennedale, Texas or down by north of Waco, Texas in West.
Most say Texoma Speedway is the best keep secret of Wichita Falls, Texas. Still to this day people still ask where again but all of the race families know where it is and some do not know what has happen at the speedway. From it start as an 1/12 mile kart track to the time Mr. Ron bought the 10 acre next to the 1/12 mile track to build a 1/5 mile track to race stock cars and mini sprints. A lot has change over the years different configuration of tracks and to where we are now at on the 1/8 mile oval.
Below is a time line of stuff at Texoma Speedway.
1999 – Ron buys the land at 7567 Seymour Hwy to build a new hobby/kart shop. That is the white/red build in the front.
2000 – 2003 - Start to build the 1/12th mile kart track – It used to be where the pond is now in the City Limit Stage and Sports. Later that year started to hold some races.
2003 – Ron buy the 10 acre next to the 1/12th mile track to build the new 1/5 mile dirt track to race. Mini Sprints, Trucks, Modified, Mini Stocks, Figure 8 YES we did have a figure 8 race the video is on youtube.
2004 – First year Texoma went to racing both on Friday and Saturday Night. Friday Night Karts and Saturday Night Mini Sprints, Stock Cars and Quads – YES we had a TT Track in the infield for a couple of years.
2007 and 2008 – We run the karts on the Big 1/5 mile couple times – The Gobbler Gold Cup.
2008 and 2009 – We started to build a new 1/8 mile track in the infield of the new ¼ mile new track for the stock cars to move the karts from the 1/12mile to the new 1/8 mile track. That year and the next 2010 we made the 1/12 mile in to a dirt concession kart track and bought 6 winged karts and open it up for fans to get a chance to try there luck on a dirt track concession style track.
2011 – 2023 We saw that the ¼ mile track was fading away and we move to just to concentrate on our youth motor sports. That is where we are today.
A lot has change over the years but it all happen in one locations. Just a little drive out of Wichita Falls on Hwy 82 sit where a lot of our stock cars driver has started today. A lot know are bring the kids out to get started in racing. It is a true family sport that the whole family can get behind.
We cannot wait to see what 2023 has in store and beyond as we continue what the Clark's family has started. We hope to see each a one of you out there.
Thanks,
Robert Isaacs
Texoma Speedway
Promoter
---
Submitted By: Robert Isaacs
Back to News