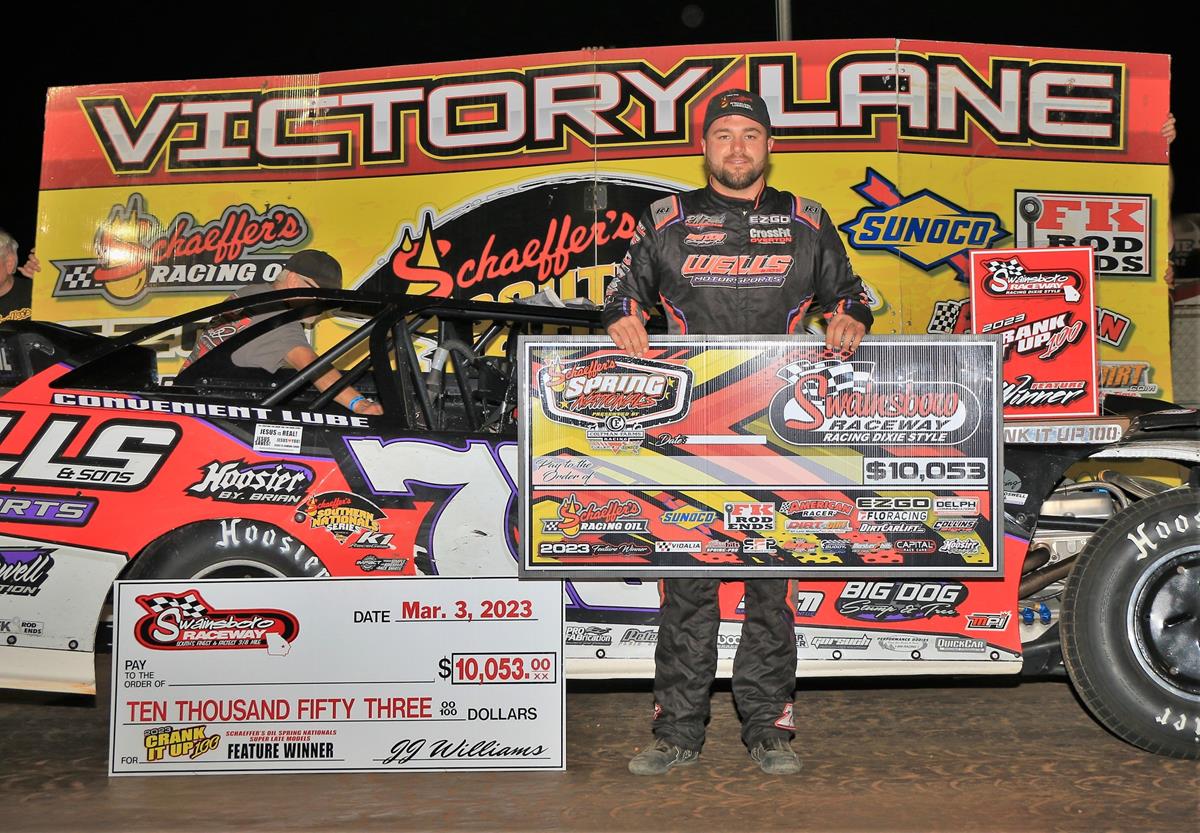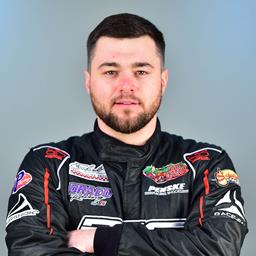 ---
Overton banks $10,053 Spring Nationals opener at Swainsboro
Brandon Overton added to his early-season win tally on Friday night with a $10,053 triumph aboard his Wells & Sons Motorsports No. 76 Muscle Factory / Allstar Concrete / Longhorn Chassis by Wells Motorsports/ Clements Racing Engines - powered Super Late Model.
The victory was registered at Swainsboro Raceway in Schaeffer's Oil Spring Nationals competition and marked the second-straight year that Overton has won the event.
"Swainsboro (Raceway) was good to us last year and was good to us again this year. I followed (Sam) Seawright for a while early in the feature, and then got to the lead and got the win. Saturday at Senoia (Raceway) was just a tough deal for everybody, and I know the track tried their best. We just decided to call it a night after time trials," Overton said. "We didn't have the best of luck at Cherokee (Speedway) on Sunday, but sometimes it just goes that way. We're already looking down the road to the next one."
Brandon Overton entered his Wells Motorsports No. 76 Late Model into battle at Swainsboro (Ga.) Raceway on Friday afternoon for the Schaeffer's Oil Spring Nationals opener.
With the 32-car field divided into two groups for time trials, Brandon recorded the fastest lap in his group before placing first in his heat race. Soaring ahead of fellow front-row starter Sam Seawright on the 10th circuit of the feature, Overton paced the field for the remainder of the 53-lapper to claim his fourth win of the season and eighth-career Spring Nationals triumph.
He collected the $10,053 payday ahead of Seawright, Mike Marlar, Ethan Dotson, and Carson Ferguson.
The team followed the Spring Nationals series to Senoia (Ga.) Raceway on Saturday but with unfavorable track conditions due to recent rain, Overton elected to scratch from the remainder of the evening after time trials.
For the Southern All Star Series-sanctioned Ginger Owens March Madness on Sunday at Cherokee Speedway (Gaffney, S.C.), Brandon secured his spot into the $20,000-to-win A-Main with a runner-up finish in his heat race.
Starting the feature in the seventh position, Overton climbed as high as fourth but contact with another competitor after a botched restart led to an early exit. He was scored 20th in the final rundown.
Full results from the events are available at www.SouthernNationalsSeries.com and www.SASDirt.com.
---
Article Credit: Richard Barnes image
Back to News