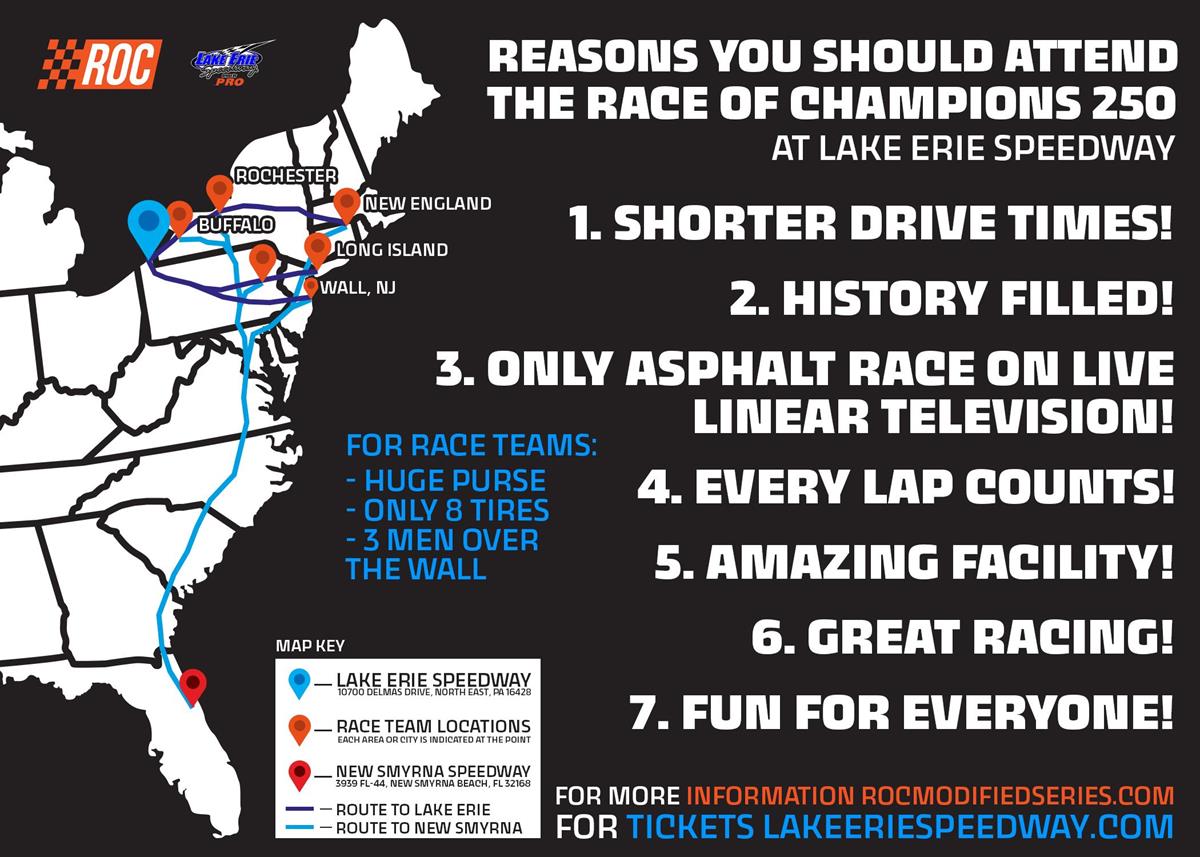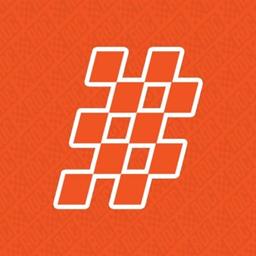 3/13/2023
Race of Champions
---
THERE ARE MANY REASONS TO ATTEND THE LUCAS OIL RACE OF CHAMPIONS 250 "THE GREATEST TRADITION IN MODIFIED RACING"
As Modified race fans and racers traverse the country in search of great events, the 72nd Lucas Oil Race of Champions 250 is getting ready to take center stage to conclude Presque Isel Downs & Casino Race of Champions Weekend with "The Greatest Tradition in Modified Racing".
The list includes; a condensed travel schedule in regard to other facilities outside of the region; history filled event built rich in tradition; every lap counts; an incredible facility and fun for the entire family in one of the "richest" one-day modified events in the country.
For the teams, the race is just an 8 tire race with only 3 men across the wall to service the racecar during a pitstop. Teams may only take one tire during a caution period which ads to the strategy of the race for race fans as drivers come and go from the top positions in attempt to put themselves in place to have an opportunity to win race that has been labeled "The Greatest Tradition in Modified Racing".
"The race, the strategy, how things play out is all exciting," states George Skora, III, a former Lake Erie track champion, now a Modified competitor, who has been in contention to win the event. "The breaks have to go your way. We were leading one year when the rains came, but they were able to dry the track, of course we want to put our name on the trophy, but it would be even better to do racing our way there and whenever we go to Lake Erie we feel like we have a chance to do just that."
The race will now play a pivotal role early on in the chase for the coveted Race of Champions Modified Series championship being another extra distance points paying event for the 2023 season.
The hottest driver of season to this point, Matt Hirschman of Northampton, Pa., will be in the field searching for his 9th victory in the race.
Competitors will be racing for their biggest purse of the season as part of Presque Isle Downs & Casino Race of Champions Weekend in the 72nd Annual Lucas Oil Race of Champions 250 with well over $60,000 in posted awards and lap money up for grabs on Saturday, April 22, 2023 with $15,072.72 going to the winner.
Lap sponsorships are available through Race of Champions official, Laura Schroeder for the 250-lap event. Schroeder can be reached via e-mail at; lschroed@alumni.keuka.edu
Tickets may be purchased for the weekend and will be available at the Lake Erie Speedway ticket office or at https://www.lakeeriespeedway.com/roc-annual.
Where: Lake Erie Speedway, North East, Pa.
When: Saturday, April 22, 2023.
Directions: The track is located just twenty minutes of East Erie, Pa., minutes from Interstate 90 and directly of Interstate 86 at 10700 Delmas Drive, North East, Pa., 16428
What: The 72nd Annual Lucas Oil Race of Champions 250
More Information: www.lakeeriespeedway.com (Track Phone: 814.725.3303) / www.rocmodifiedseries.com
The Race of Champions is a sanctioning body presenting Modified and Stock Car racing on asphalt and dirt surfaces throughout the Northeast, with events in New York, Pennsylvania and New Jersey with primary marketing partners Hoosier Racing Tire, VP Racing Fuels, Lucas Oil Products, MAVTV, MAVTV Plus, Airport Collision, Rocket Performance, Waddell Communications, Image X Design, Sherwood Racing Wheels, DirtTrackDigest.com and Speed Sport. The 72nd and 73rd annual Race of Champions weekend will take place in 2023 at Lake Erie Speedway in North East, Pennsylvania and is the second longest consecutive auto-racing event in North America, second only to the Indianapolis 500.
For more information, contact
Race of Champions Media at media@rocmodifiedseries.com
Follow us on Twitter; Instagram and Facebook; @RoCModSeries or visit our website: www.rocmodifiedseries.com
Back to News