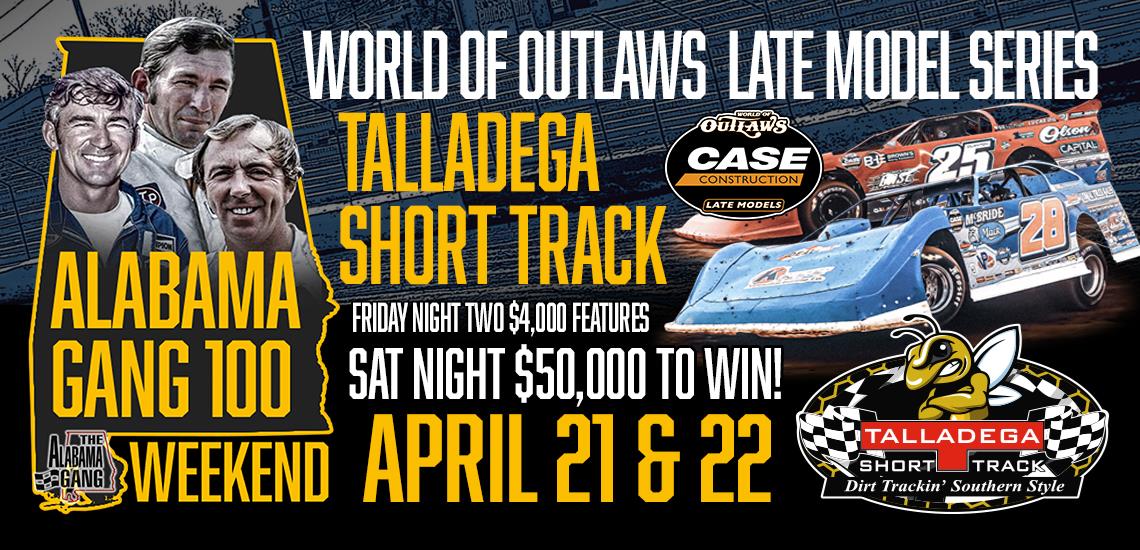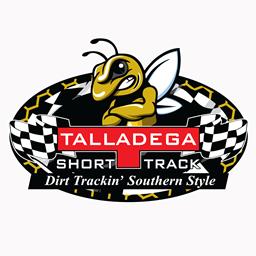 3/13/2023
Talladega Short Track
---
Talladega Short Track's Record Setting $50,000 to Win World of Outlaws Late Model Race Named "Alabama Gang 100"
Eastaboga, AL – Talladega Short Track officials are honored to make the announcement that the largest race in the history of the track will be billed as "The Alabama Gang 100". An agreement was made with members of The Alabama Gang to allow the track the honor of naming the Case Construction World of Outlaws Late Model Series event weekend after the legendary Hueytown, Alabama based racers. The event is set to take place on Friday and Saturday, April 21st and 22nd, 2023, in conjunction with the NASCAR event weekend at the Talladega Super Speedway, which is located just across Speedway Boulevard from TST.
The Alabama Gang was a nickname given to a group of drivers made up of Bobby Allison, Donnie Allison, and Red Farmer who left Miami, FL in the late 1950s, and relocated their racing operations to Hueytown, AL where there were many small tracks to compete and make a living from the central location. The "gang" competed and dominated many of the events in their area, and nationwide, with all of them competing and winning at the highest levels of stock car racing.
The weekend will begin with twin $4,000 to win events for the World of Outlaws Case Construction Late Models on Friday night April 21st, along with the USCS Winged Outlaw Sprint Cars and CRUSA Modified Sportsman divisions in action. Then on Saturday night, April 22nd, the largest event in track history, the $50,000 to win Alabama Gang 100 finale for the World of Outlaws Case Construction Late Models, again with the USCS Winged Outlaw Sprint Cars and the Hot Shots/FWD division will be in action to complete the action-packed weekend.
Online tickets, Grandstand and Pit, will be available on the Talladega Short Track website soon. For more information, visit the official website of Talladega Short Track at www.TalladegaShortTrack.com.
---
Submitted By: Adam Stewart
Article Media
Back to News