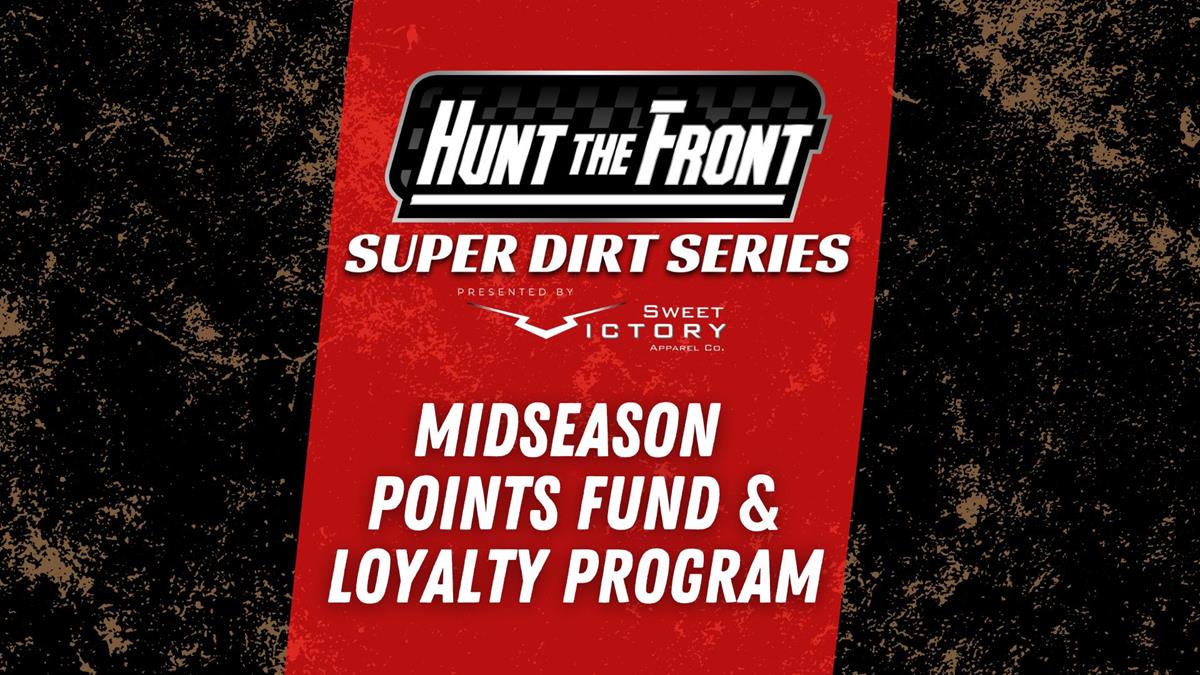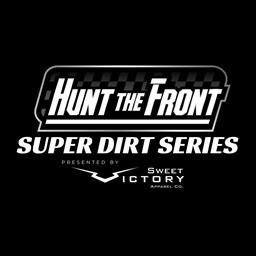 3/17/2023
Hunt The Front Super Dirt Series
---
HTF Super Dirt Series Adds Midseason Points Fund Plus Other Driver Benefits
MILTON, Fla. (March 15, 2023) — Drivers competing full time on this season's Hunt the Front Super Dirt Series presented by Sweet Victory Apparel will enjoy extra incentives and benefits thanks to the tour's lucrative mid-season points fund and series loyalty program.
Following the tour's Fourth of July weekend tripleheader, the series will crown a mid-season champion and pay out a total of $16,000 in mid-season points fund money spread among drivers in the top 10 in series points who have maintained perfect attendance on the series. The full payout for the mid-season points fund will be as follows: 1. $5,000 2. $3,000, 3. $2,000, 4. $1,500, 5. $1,000, 6. $900, 7. $800, 8. $700, 9. $600, 10. $500.
Along with maintaining perfect attendance, drivers must also enter the tour's loyalty program prior to the series opening weekend at All-Tech Raceway April 7-8 to be eligible for the mid-season points fund. Loyalty program drivers will receive free entry for each series event all season as long as they maintain perfect attendance on tour and will be eligible for the two series points provisionals and allotted number of emergency provisionals at each race. Drivers wishing to enter the loyalty program can email the series at info@htfseries.com.
The mid-season points fund is in addition to the tour's previously announced $50,000 season-long points fund and $7,500 Aces Renovation Rookie of the Year points fund. The combined mid-season and season-long points funds makes for a possible $25,000 payday for any driver sweeping both titles.
The Hunt the Front Super Dirt Series presented by Sweet Victory Apparel is set to launch its 20-race season April 7-8 at All-Tech Raceway in Ellisville, Fla., with the Southbound Throwdown presented by Earth Tek. The doubleheader weekend opens with a $5,000-to-win event Friday, April 7 and concludes with a $20,000-to-win weekend finale on Saturday, April 8.
---
Submitted By: Joshua Joiner
Back to News