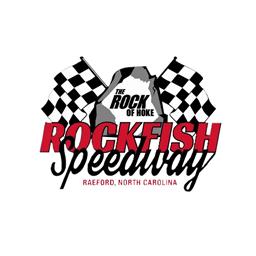 10/1/2023
Rockfish Speedway
---
Rockfish Speedway Back in Action on Oct. 7
Rockfish Speedway continues the 2023 season on Saturday, October 7 with a program, which includes 600 Sprints, 270 Sprints, Jr. Sprints, and United CC Modlites.
Gates open at 3 p.m. ET.
Racing action begins at 5 p.m.
All races will be complete by 10 p.m.
Visit the Rockfish Speedway Facebook page for the latest news and information.
Back to News