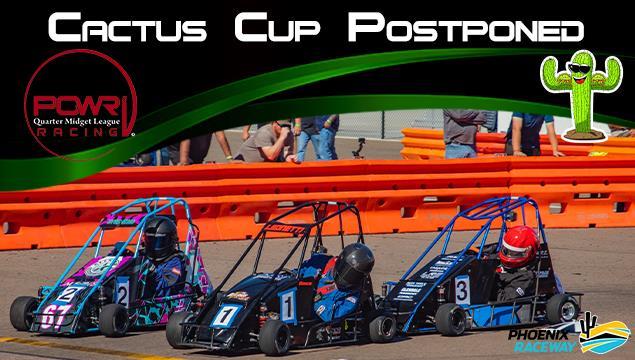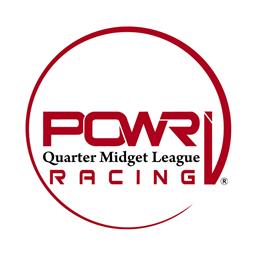 ---
Second Annual Cactus Cup at Phoenix Raceway Postponed
Belleville, IL. (3/29/23) Due to unforeseen surrounding circumstances, the POWRi Quarter-Midget Association has been forced to postpone the Second Annual Cactus Cup Nationals at Phoenix Raceway.
"Initially scheduled simultaneously with an outdoor concert weekend, POWRi and Phoenix Raceway mutually came to an agreement to postpone the Quarter Midget event after viewing the resounding ticket sales of an 18+ concert. Aiming to keep the POWRi Cactus Cup QMR Nationals a family-friendly event that utilizes the NASCAR racing surface, officials are diligently working on rescheduling," said Kenny Brown of POWRi.
POWRi will start processing refunds to all registered competitors for the Second Annual POWRi Quarter Midget Cactus Cup. Entrants that have not received their refunds by April 15th please contact Ginny Barnard via teamracing@aol.com.
Follow along for more information such as race recaps, updates, full results, and press releases online at www.powriqmr.com, or on Facebook at POWRi QMR.
Back to News