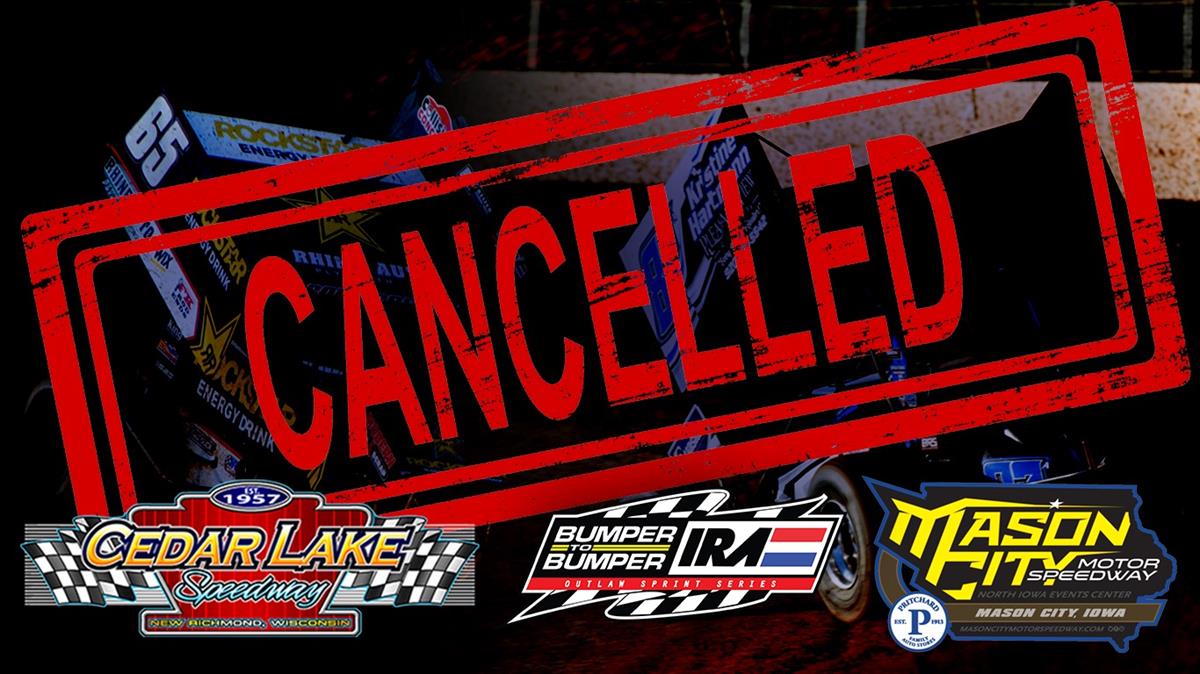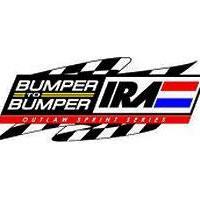 4/27/2023
IRA Interstate Racing Association
---
Cedar Lake and Mason City Weekend Cancelled: Poor Weather Conditions
The Bumper To Bumper IRA Outlaw Sprint Series, in conjunction with Cedar Lake Speedway and Mason City Motor Speedway have looked at the extremely low temperatures forecast for this weekend, April 29-30, and have decided to cancel the weekend.
"We love racing at Cedar Lake, and saw some awesome video of practice at Mason City recently and it looks like it'll put on a helluva sprint show, but no fun racing in these predicted conditions. The forecast has not improved all week and we just want to allow teams, fans, and staffs opportunities to make other plans this weekend. We return to Cedar Lake on Sept 9th for the annual Jerry Richert Memorial, and are working with Mason City management on a replacement date," stated IRA's Steve Sinclair. A forecast with high's in the 40's, possible rain, and add high winds to Sunday make the decision, while reluctant, a no-brainer.
The Bumper To Bumper IRA Outlaw Sprints are off to a great start to 2023 with a successful pair of events at 34 Raceway (Hunter Schuerenberg & Austin McCarl), and at Beaver Dam Raceway (Jordan Goldesberry) earlier in April. IRA's next event is a co-sanctioned event with the Tezos All Star Circuit of Champions May 13th at the Wilmot Raceway, with the remaining May schedule as follows; May 20 Plymouth Dirt Track, 21 Angell Park Speedway, 27 Wilmot Raceway, 28 141 Speedway. June kicks off in a big way with two more sanctioned events with the All Stars, the Gib Wiser Classic at the Dodge County Fairgrounds Friday June 2nd, and the big $26,000 to win Rayce Rudeen Foundation event at the Plymouth Dirt Track Saturday June 3rd.
Tickets for all 3 All Star / IRA co-sanctioned events can be found on our website www.irasprints.com on the schedule tab!!!
---
Article Credit: Steve Sinclair
Submitted By: Dakoda Tennyson
Back to News