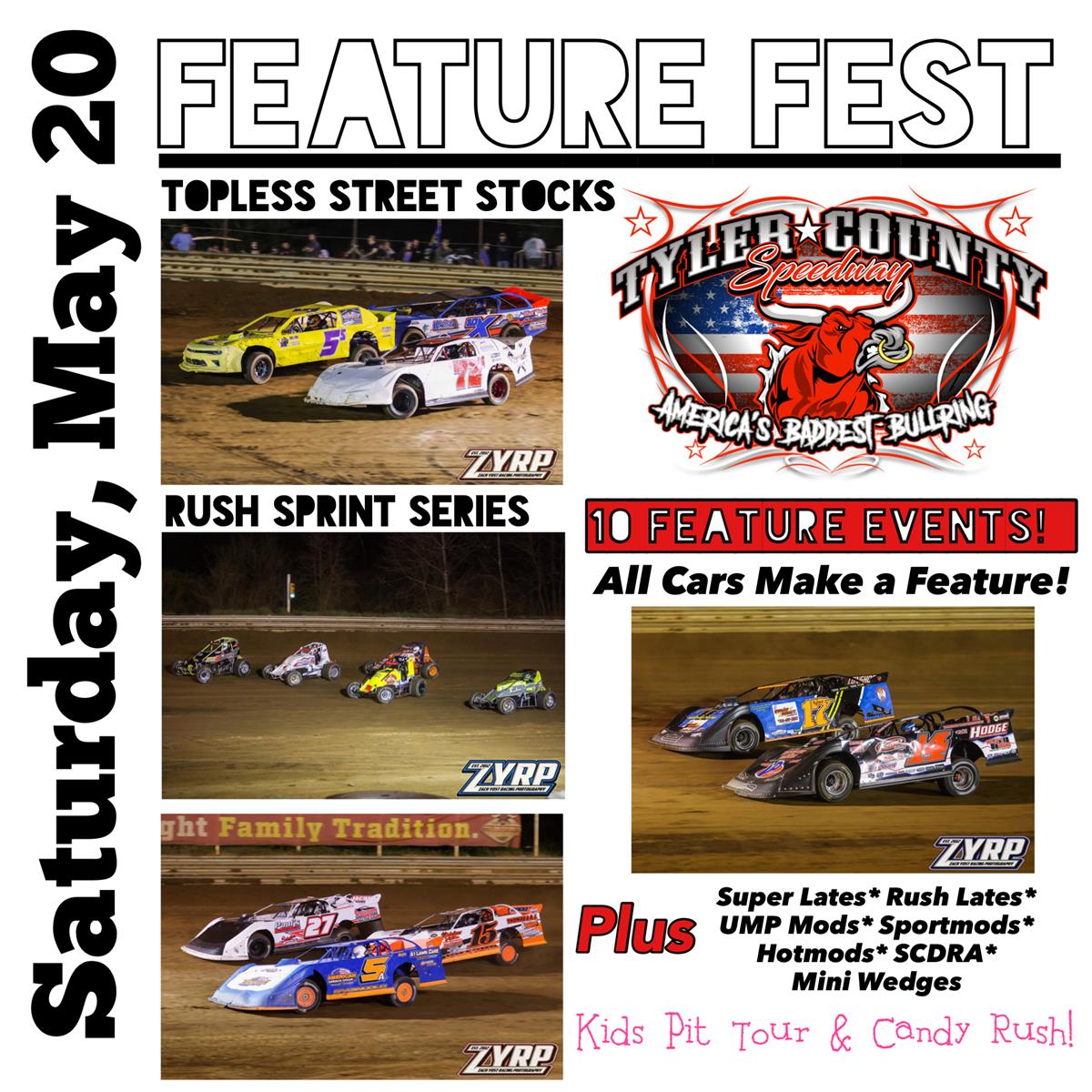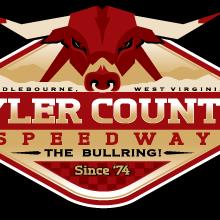 5/17/2023
Tyler County Speedway
---
Tyler County Speedway Rescheduling News; Feature Fest Up Next!
With Mother Nature being a thorn in our side so far in 2023 the staff and management have been forced to reschedule a few events that have fallen to rainouts. The Tammy Clegg Tribute race for the J&L Collision Center Hotmods has been moved to Saturday Night, June 24th as part of our Monster Truck Mania show. The previously scheduled Tri-State Street Stock Series event that was rained out as part of the 'Blue Collar Battle Royale' will now be added to the card on Saturday, June 10th on the FREE 'Pack the Track' Night. The $1,500 to win Middlebourne Galaxy Food Center Sportmod 'Jerry Potts Memorial' will be made up on Saturday Night, June 17th.
The Tyler County Speedway will roar back to life once again this Saturday Night, May 20th for FEATURE FEST! A big night of edge of your seat entertainment highlighted by 10 awesome FEATURE events await as the debut of the Tri-State Street Stock Series invades along with the lone appearance of the Pennyslvania based RUSH Sprints Car Series. They will be joining your favorite weekly divisions including the Stutler Motorsports Super Lates presented by Midcap Land and Timber, J&R Excavating RUSH Late Models, Jenkins Auto Parts UMP Modifieds, Middlebourne Galaxy Food Center Sportmods, J&L Collision Center EDGE Hotmods, Dual Threat Sports Cards SCDRA 4 Cylinders and Hino Motors Manufacturing USA Mini Wedges square off at America's Baddest Bullring. All cars are guaranteed a feature event!
Gates open at 3pm, Mini Wedges at 5:30pm, Hotlaps/Qualifying getting underway at 6pm.
General admission is priced at $15 with kids 10 and under free and Pit Passes are $30 with kids 5 and under free.
Be sure to bring the youngsters to the track as this week the McClinton Chevrolet Mitsubishi Kids Club will feature a 'Pit Tour' prior to the night's action and a Kids Candy Scramble on the frontstretch at intermission!
TYLER COUNTY SPEEDWAY MEDIA LINKS & CONTACT–
Phone: Office 304-771-5661 or on Raceday at 304-758-2660
Website: www.tylercountyspeedwayonline.com
Official Track Merchandise: www.shopbullringgear.com Facebook: http://www.facebook.com/thebullringwv
Twitter: http://www.twitter.com/The¬_Bullring
Instagram: http://www.instagram.com/tylercounty_speedway
TYLER COUNTY SPEEDWAY –
Since 1974, the Tyler County Speedway has hosted some of the biggest motorsports events in the region. Under the management of Hometown Racing Association, the 'Bullring' operates weekly April through September featuring several special events. Tyler County Speedway is located 3 ½ miles South of Middlebourne, WV on State Route 18 at the Tyler County Fairgrounds.
2023 MARKETING PARTNERS –
Tyler County Speedway thanks the following 2023 partners for their support; Stutler Motorsports Body Shop, EQT Corporation, J&R Excavating, Midcap Land and Timber, McClinton Chevrolet Mitsubishi, Jenkins Auto Parts, Hino Motors Manufacturing USA, Middlebourne Galaxy Food Center, Long Reach Federal Credit Union, J&L Collision Center, Pioneer Family Pre-Owned Williamstown, Middletown Homes, Dave Poske Performance Parts, Octane Race Products, Hoosier Racing Tire, Schreff's Hometown BBQ, Bridgeport Equipment, Pepsi, Impact Race Gear, Dual Threat Sport Cards, Rocket Chassis, The INNformer, LiteRock 93R & Classic Rock WXCR 92.3
---
Submitted By: Dan Patterson
Back to News