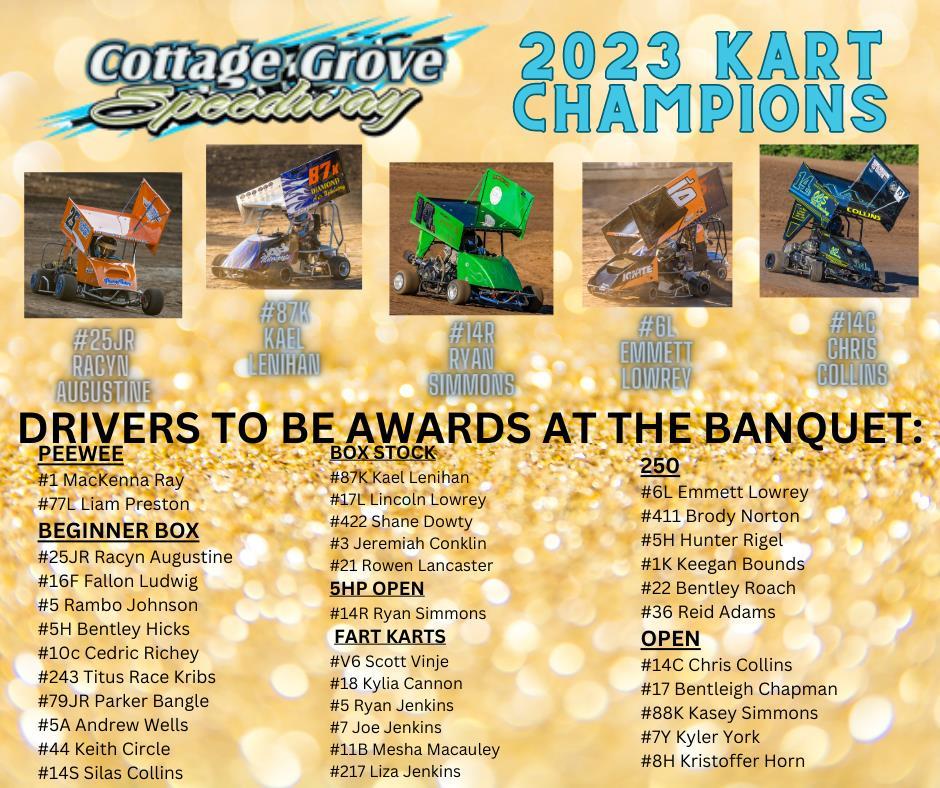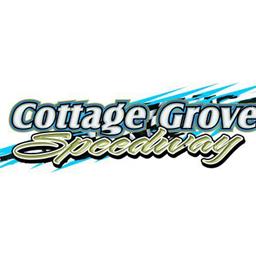 9/12/2023
Cottage Grove Speedway
---
COTTAGE GROVE SPEEDWAY KART BANQUET SUNDAY, OCTOBER 1ST!!
We are ready to celebrate with all of our awesome kart racers and this year's banquet will be better than ever thanks to Brett McGhie & Dana Bierman with Suds & Duds Laundry Center in Arlington Washington! Not only did Brett & Dana sponsor the PeeWee and Beginner Box drivers all season they are also sponsoring the banquet!
That means all of you racers are attending the banquet for FREE!! The cost for anyone else is $15.00 and will include bowling and lunch. We can't thank Brett & Dana enough for all of their support this year, they have been amazing!!
Now for the details of the day!
The banquet will take place at Cottage Bowl Sunday, October 1st from 1pm-4pm. There will be lunch, awards, bowling, and prizes!
To RSVP please call or text Heather at 541-729-8666 with a head count including the driver so we can be sure to have enough yummy food and cool giveaways! Any driver that made 80% of the races will receive an award, see the flyer for the list of names!
---
Submitted By: Heather Boyce
Back to News