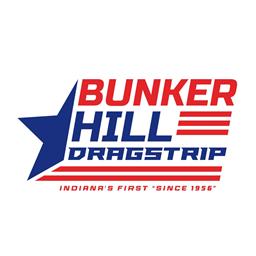 10/27/2023
Bunker Hill Dragstrip
---
Lane Automotive Renews Sponsorship for 2024 Season
Bunker Hill, IN (October 27th 2023) Lane Automotive, a powerhouse in the performance and racing industry which serves as the parent company of Motor State Distributing, its wholesale warehouse distribution division, as well as performance brands Allstar Performance, QuickCar, Ti22 Performance, MPD Racing, and ShurTrax will continue their partnership with Bunker Hill Dragstrip, Indiana's first dragstrip, for the 2024 season.
"It is an honor to be affiliated with a company that has such a huge involvement in the racing industry," explains track owner Terry McMillen, "Their 10,000 foot showroom is located not too far from here. If a racer realizes Friday morning that they need a part for Saturday, chances are they can run up to Lane and pick that part up, so that they make it to the track Saturday to race. Lord knows I have run up to their showroom a time or two when I couldn't wait for something to be shipped."
Lane Automotive's presence at the track will continue with the left lane, known to racers as the Lane Automotive Lane, multiple signs throughout the facility including 2 Allstar Performance signs visibly located on Victory Lane, and through to be determined event sponsorships throughout the season.
For more information on Lane Automotive visit https://www.laneautomotive.com/
For more information on Allstar Performance visit https://allstarperformance.com/
---
Submitted By: Cori McMillen
Back to News