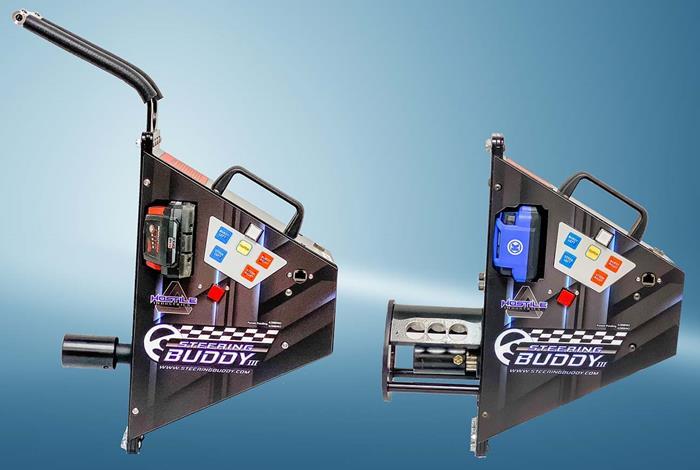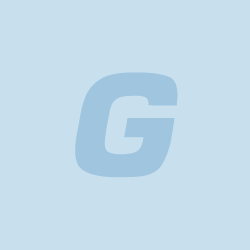 11/15/2023
---
Groundbreaking Steering Device Provides High-Tech Solution For Drag Racers
The Steering Buddy allows teams to maneuver their cars effortlessly around the shop, on and off trailers, and through the pits with the touch of a button.
Drag racers will soon discover there's a far better way to maneuver their race car around the shop, on and off the trailer, and through the pits on race day.
The Steering Buddy, a standalone device that attaches directly onto the steering shaft or steering column, eliminates the need for another crew member by allowing racers to steer their vehicle remotely when it's powered off.
While hundreds of circle track racers—including the majority of competitors in both World of Outlaws and the Lucas Oil Late Model Dirt Series—have already realized its benefits, a new generation of the Steering Buddy has been developed and is now available exclusively for the drag race market.
"This thing is crazy cool," says Jeff Lutz of Lutz Race Cars. "It's a game changer to put the car in the trailer. I hate taking the door off—you can't take the door off with the front end on; it's a real pain. But with this [Steering Buddy] here.... It's absolutely amazing."
The Steering Buddy itself is lightweight (only 17 lbs.) and installs in seconds. Once in place it can be controlled one of three ways: manually, by a tethered remote, or through your smartphone.
The device puts out enough torque to steer your car in all conditions. As a self-contained unit, it uses your tool battery, which means the Steering Buddy doesn't draw power away from the car.
The industry has clearly stamped its approval, as the Steering Buddy was recognized with a Featured
Product Award for Best Shop Equipment at last year's PRI Trade Show.
'IT'S AWESOME'
Since its debut for dirt and asphalt cars in 2020, customers have flooded social media with testimonials on how the Steering Buddy has made their lives easier in the shop and at the track. Now, drag racers can experience the phenomenon for themselves.
Steering Buddy customer Daddy Dave from 'Street Outlaws' notes that "when you work alone 90% of the time, it's awesome!"
In addition to making transport of the race car immeasurably easier, the Steering Buddy is being used by race teams to check caster and camber, set up Ackerman, and handle countless other duties that would otherwise require another set of hands. Jobs that were previously impossible with just one person are now "a breeze," according to racers.
"Absolutely one of the best things I have ever bought!" adds customer Mark Smith. "How did we [ever] do without it?"
Hostile Industries will once again display and offer live demonstrations of the Steering Buddy at this year's PRI Show (Booth 3104) set for December 7-9 at the Indiana Convention Center in downtown Indianapolis.
For more information and exclusive pricing on the Steering Buddy, visit steeringbuddy.com or contact Mike Pearl directly by email (see address below) or phone/text at (256) 624-0645.
About Hostile Industries LLC
Hostile Industries is a Veteran-owned and operated company based in Anniston, Alabama. It was founded by the Pearl family in 2019 after decades spent driving dirt cars, working on race cars, and attending races across the United States. It is the exclusive manufacturer and distributor of the Steering Buddy and related accessories. All Hostile Industries products are proudly made in the USA. For more information, visit steeringbuddy.com or call (256) 624-0645.
Media Contacts:
Mike Pearl, owner
Hostile Industries/Steering Buddy
mikepearl8@yahoo.com
(256) 624-0645
Dan Schechner
Top End Consulting
dan@topendconsult.com
(310) 970-4447
---
Article Credit: Brought to you by Steering Buddy
Back to News