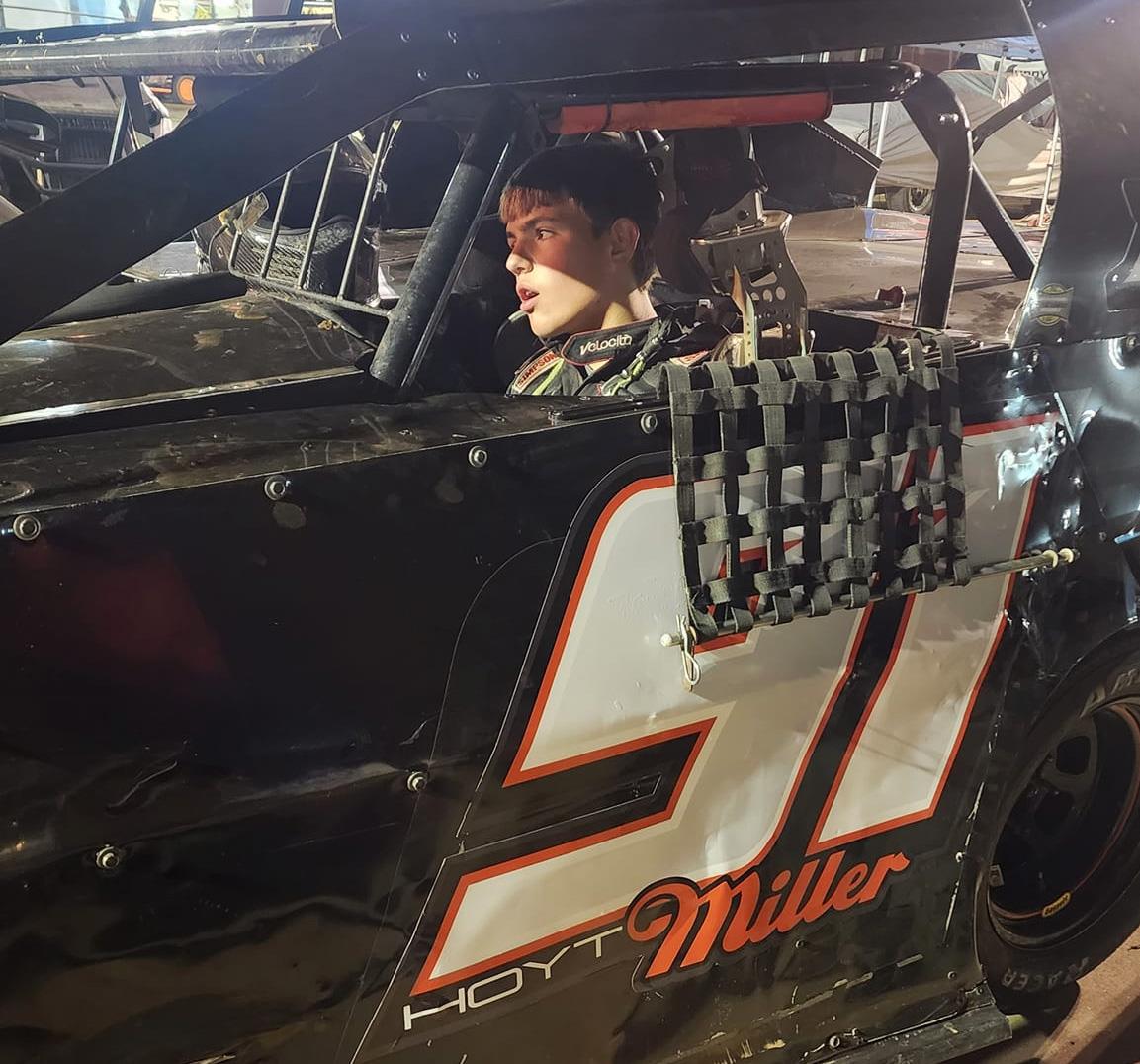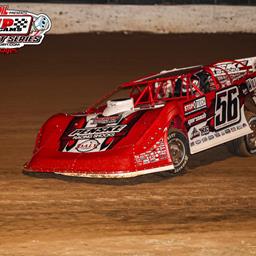 11/18/2023
Tony Jackson Jr
---
Tony Jackson Jr. Launches B-Mod Team for Hoyt Miller
LEBANON, Mo. (11/18/23) – Tony Jackson Jr. might be best known for going fast in his familiar No. 56 Super Late Model, but he's made the decision to also branch out to the role of car owner.
The Missouri native is going to be fielding a B-Mod for up-and-coming racer Hoyt Miller in 2024.
"During the USRA Nationals at Lucas Oil Speedway, my wife Krissy (Jackson) and I were walking through the pits, and we noticed that every time we walked past Hoyt Miller's pit area that he was elbows deep working on his racecar. For a 13-year-old he not only has driving ability, but he also has a strong work ethic, and I'm all about that," Tony Jackson Jr. shared. "I didn't start racing anything until I was 16 years old, and I remember how hard it was to get anybody to support my program when I was that age.
"I want to do what I can to help the next generation of racers, so I've decided to field a Tony Jackson Jr. Racing No. 56 J2 Chassis B-Mod for Hoyt next season. I'm excited to support him, and I can't wait to see what he can accomplish."
The 13-year-old Miller, who hails from Cross Timbers, Mo. recently completed his first full year in the B-Modified division. He also raced a limited schedule in Go-Karts throughout the 2023 campaign and claimed two wins along the way in the division. His racing career began in Go-Karts in December 2015 before progressing B-Mods in May 2022.
For Miller, the opportunity that Tony Jackson Jr. has presented him seems almost surreal.
"I wasn't expecting anybody to offer me a chance to driver their car next year, much less someone like Tony Jackson Jr., who I've always looked up to. When he reached out to us, my family and I were just blown away at the chance to drive a car for him," Hoyt Miller shared. "Next year will be our second full season in B-Mods, and our focus is to make consistent laps every night and have consistent finishes. We're going to race for the championship at Lucas Oil Speedway and hope to also be regulars at Midway Speedway and Central Missouri Speedway, when our schedule allows.
"This is all a dream come true, and I can't stress how grateful I am to Tony for giving me a chance."
Hoyt's father, Andrew Miller, who enjoyed a brief racing stint from 2018 to 2022, is not only proud for his son, but he's also appreciative for Tony's generosity.
"We were totally shocked when Tony approached us about the idea and extremely grateful for the opportunity. Hoyt takes a lot of pride in his racing program and spends every free minute working on his car and trying to learn more and more every day," Andrew Miller shared. "We're going to try and race at least a couple nights a week next year to grow Hoyt's experience. We couldn't do this without Tony's support, and again we thank him from the bottom of our heart for everything he's doing for us. Obviously he doesn't have to be doing this, but he is; and that's really awesome."
For the latest information on Hoyt Miller's racing endeavors, please visit www.facebook.com/MillerMotorsports91 .
Tony Jackson Jr. would to like to thank all of his marketing partners, which include Elite Auto Complex, Superior Power Custom Homes, Willard Quarries, Lebanon Ready Mix, Merrill Bonding Company, Midwest Sheet Metal, Allstar Performance, Hooker Harness, Sunoco Race Fuels, A 2 Z Graphics, Five Star Bodies, Bilstein, Hoosier Tire Midwest, Winning Edge Carburetion, Eibach Springs, Performance Bodies, Stop-Tech High Performance Brake Systems, Penske, WR1 Sim Chassis, SRI Performance, Gorsuch Performance Solutions, Capital Race Cars, Champion Lubricants Oils, Darrell Lanigan Racing, and MyRacePass.com Marketing Services.
For more information on Tony Jackson Jr. Motorsports, please visit his official internet home at www.TonyJacksonJr.com as well as the team's Facebook Fan Page at http://www.facebook.com/pages/Tony-J...r/497367940564 .
PR Contact:
Ben Shelton (ben.shelton@myracepass.com)
Article Media
Back to News