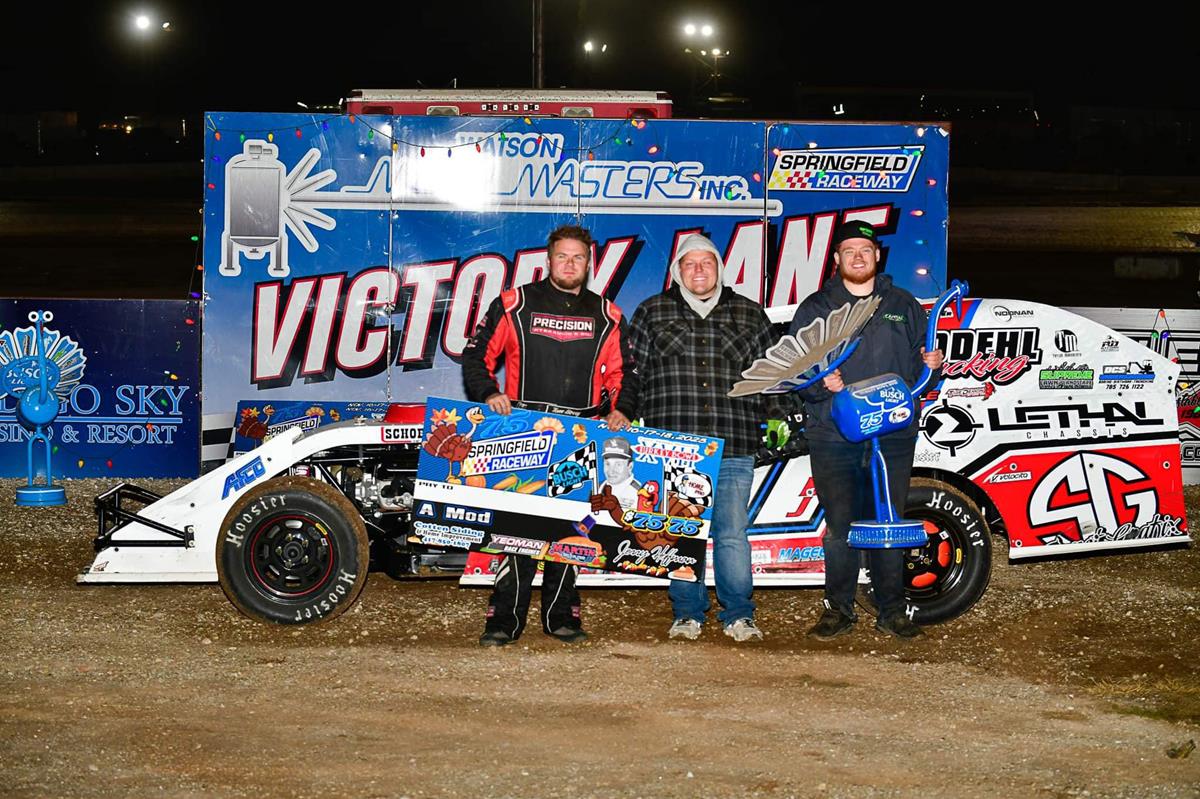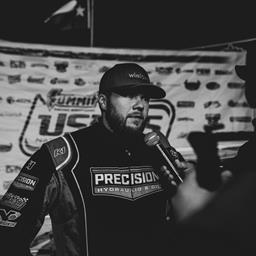 ---
Berry Jr. trots to Turkey Bowl victory
Tom Berry Jr. rocketed to the $7,575 victory over the weekend with his Brodehl Trucking / Lethal Chassis No. 11x Berry Racing Enterprises / Jahnke Heating and Air Conditioning Modified in the Turkey Bowl XVII Larry Phillips Memorial.
The victory, which came at Missouri's Springfield Raceway, marked his 14th of the 2023 campaign.
"We had our new open car ready, but decided to bring the IMCA legal car, and a lot of people thought we'd be at a disadvantage, but man this thing was on point, and we got the job done in the 50-lap feature from seventh," Tom Berry Jr. "We put together another great year, and we are looking forward to a big 2024. I couldn't do it without the people that help me, and I thank them all."
Tom Berry Jr. continued his strong 2023 campaign on Friday and Saturday as he bested a field of 58 Modifieds to win the Turkey Bowl XVII Larry Phillips Memorial at Springfield (Mo.) Raceway.
On Friday, each competitor took part in a pair of heat races to set the front of the field for the following night's main event. Berry picked up a win and a second-place finish on the quarter-mile clay oval, putting his No. 11x Modified seventh on the grid to start the 50-lap A-Main after the redraw.
Berry took over the lead on lap 22 of the feature and showed the way for all but one of the remaining circuits.
He scored the $7,575 victory ahead of Dylan Thornton, Terry Phillips, Ken Schrader and Shawn Knuckles.
The win was Berry's 14th of 2023, a season in which he also claimed Grant Junghans Rookie of the Year honors with the Summit United States Modified Touring Series (USMTS).
Full results from the Turkey Bowl can be found at www.springfieldraceway.com.
Tom's 2023 campaign has drawn to a close and included 14 wins, 36 Top-5 finishes, and 49 Top-10 finishes in 86 feature starts.
Article Media
Back to News