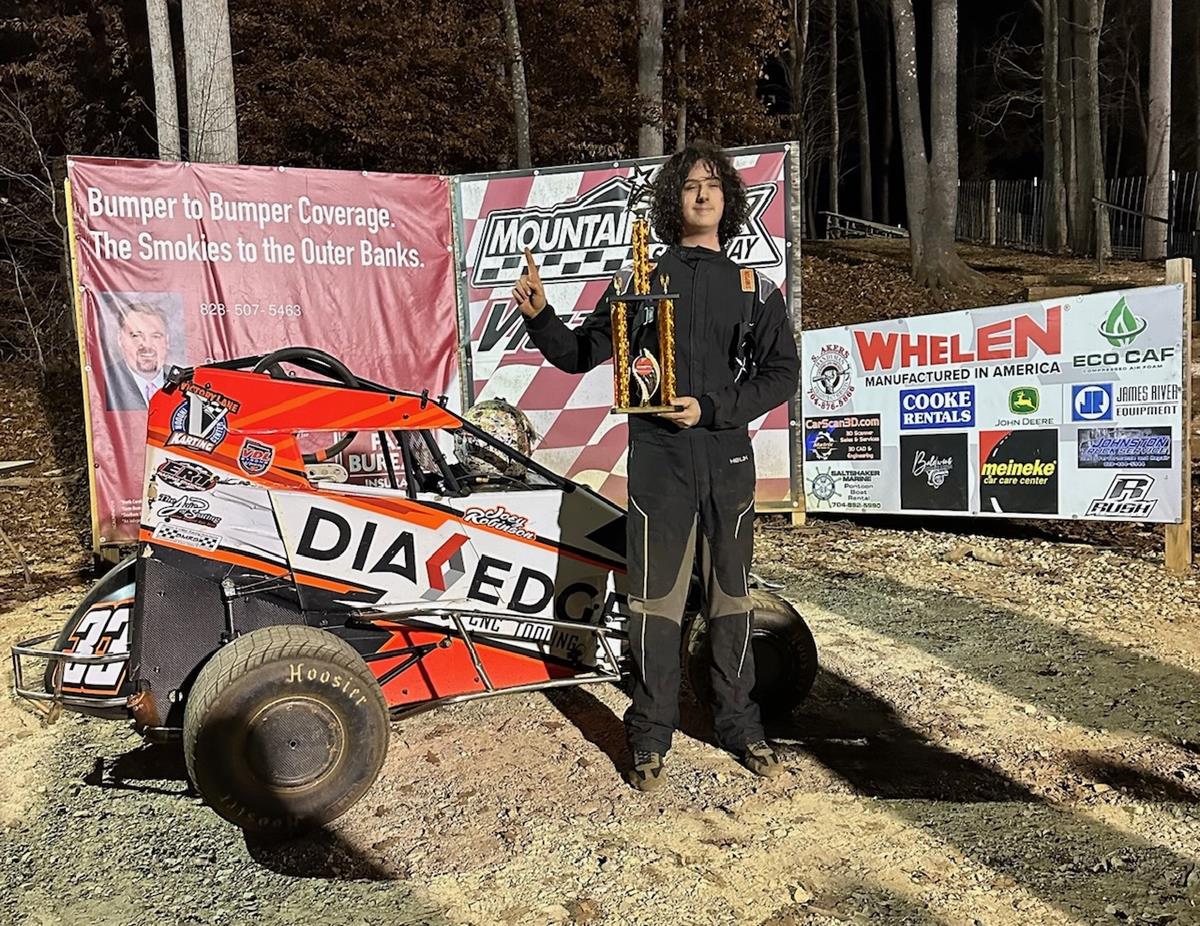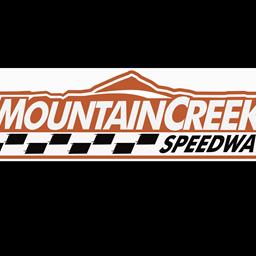 11/20/2023
Mountain Creek Speedway
---
Robinson Romps Chad Bush Clash
Joey Robinson took advantage of an outside pole starting spot to lead every lap for his first victory in the third annual Chad Bush Clash charity race presented by CTM Custom Cabinets Sunday night at Mountain Creek Speedway. The event saw two days and eighteen different divisions of racing, culminating with a thirty lap $1,000 to win A-main for 600 micro sprints. A portion of the proceeds went to benefit the Cabarrus Healthcare Foundation.
Weston Doklan brought the field to green but it was Robinson starting on the outside with the momentum to take a lead entering turn one. Robinson was able to fend off a few challenges from Neal Allison and Braden Jones while pole sitter, Doklan faded. Robinson survived a handful of caution flags to pick up his first 600 micro sprint win. Neal Allison and Braden Jones completed the podium.
The Cadet division was separated into two main events for the kids and Kylea Beattie, driving substitute for Maverick Bradshaw, picked up the win over Tatum Burnett and Calloway Harpe.
Brylon Earnhardt, great grandson of Dale Earnhardt, won the second Cadet main event. Leevi Sharpsteen made the long trip down from upstate New York worth it, coming home in second with Trace Latour, third. Brexton Busch picked up his fourth Beginner Box Stock win this season along with the $200 prize from CTM Custom Cabinets. Kylea Beattie showed her best performance of the year with a solid second place finish with Mason Treder finishing third.
Jackson Darnell was fast all day winning his heat race going away and repeating the feat in the twenty lap A-Main, pocketing $300 from CTM Custom Cabinets. Zoey Smith was second with Chase DeMarco completing the top three. The Junior Wing division made a triumphant return to the "cage at the creek" with Brody Snyder besting an eleven car field. Snyder, starting third took a lead he would never relinquish. Chase DeMarco mounted a late race charge but couldn't get close enough. Gavin Marlin from Concord finished third. Karter Beattie swept the day in the 125cc Intermediate division being the fastest qualifier, winning his heat and leading every lap to take the A-Main.
LJ McCleary was awarded the win and the $1,000 check in the Yamaha 450 Outlaw division presented by Mattesen Racing and SM1Chassis after Ayden Owens was disqualified in post race inspection. Nick Hatton and Will Gibbs moved up to second and third. Current CARS Tour Pro Late Model Champion, Caden Kvapil returned to his outlaw kart roots Sunday when he picked up the win in the 500cc Open Division. The win netted Kvapil $500 from CTM Custom Cabinets while Karter Beattie and Ayden Owens rounded out the podium.
When the track isn't racing, it's busy Monday through Friday with testing and practice sessions for everything from flat karts to national midgets. The track will also be available for testing and practice days throughout the year. Those wishing to reserve rental or testing days can contact Jason Queen at (828)413-6890 for details and availability. For more information about Mountain Creek Speedway look them up on the web at www.moutaincreekspeedway.com Follow them on social media on X @MtnCrkSpeedway, Instagram @themoutaincreekspeedway and on Facebook at Mountain Creek Speedway.
Contact information:?Mountain Creek Speedway?5237 Little Mountain Rd.?Catawba, NC 28609?Phone: 828-244-7249?Website: www.mountaincreekspeedway.com ?email: info@mountaincreekspeedway.com
---
Article Credit: Mountain Creek Speedway Staff
Submitted By: Derek Pernesiglio
Back to News