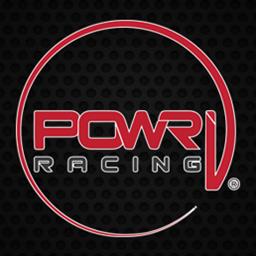 ---
Johnny Boos Captures POWRi RMLS Season Finale Win at El Paso County Raceway
Belleville, IL. (9/26/2021) For the final event of the 2021 racing season the Lucas Oil POWRi Rocky Mountain Lightning Sprints would once again be back premier racing facility of El Paso County Raceway for an all open-wheel racing docket in Calhan, Colorado. As all drivers fought for every position on the track, Johnny Boos would continue his winning way with precision driving all night.
Early on-track action would find Andy Flood and Josiah King each gaining their heat-racing victories as Andy Flood and Gale Ingram would earn front-row starting positions for the main event at El Paso County Raceway with the POWRi RMLS.
Feature battles with fourteen drivers taking the green flag would find Johnny Boos stretching out an early lead from the third starting spot with fifth starting Josh Flood in hot pursuit as the laps started to wind down on the finely prepared racing surface.
Holding off all other challengers, Boos would pocket his RMLS series leading ninth feature win adding to an impressive racing resume' of twenty-three lightning sprint victories over the previous three seasons. Placing runner-up would find Josh Flood with Andy Flood racing his way into third as Frank Martinez finished fourth. Hard-charging through the field from starting twelfth would find Jenn Woods rounding out the Lucas Oil POWRi Rocky Mountain Lightning Sprints top-five finishers at El Paso County Raceway in the final event of the year.
POWRi RMLS Feature Results at El Paso County Raceway on 9/25/21:
1. 24B | Johnny Boos | Lakewood, CO | 3
2. 7 | Josh Flood | Thorton, CO | 5
3. 9F | Andy Flood | Arvada, CO | 1 | Heat Race Winner
4. 71 | Frank Martinez | Thorton, CO | 4
5. 86 | Jenn Woods | Colorado Springs, CO | 12 | Hard Charger (+7)
6. 21B | BJ Sauer | Loveland, CO | 7
7. 13 | Josiah King | Brighton, CO | 6 | Heat Race Winner
8. 1 | Troy Ullery | Wheat Ridge, CO | 10
9. 81 | Mike McMillen | Matheson, CO | 8
10. 33 | Gale Ingram | Brighton, CO | 2
11. 78 | Nick Bogardus | Commerce City, CO | 11
12. 92R | Dave McMillen | Pueblo, CO | 14
13. 31 | Steve Becker | Lakewood, CO | 9
14. 11 | Brock Purvis | Parker, CO | 13 | DNS
For more information such as points, rules, and driver profiles of the POWRi Rocky Mountain Lightning Sprint Association visit www.rmlsa.com online or check out their Facebook and Twitter pages @RMLSA.
Follow along for more information on POWRi and items such as race recaps, updates, full results, and press releases online at www.powri.com, or on Twitter & Instagram at @POWRi_Racing and Facebook at POWRi. POWRi League rules, contingencies, forms, and payouts can be found under the info tab at the top of the POWRi website.
Photo Credit: Tanner Dillin
Back to News