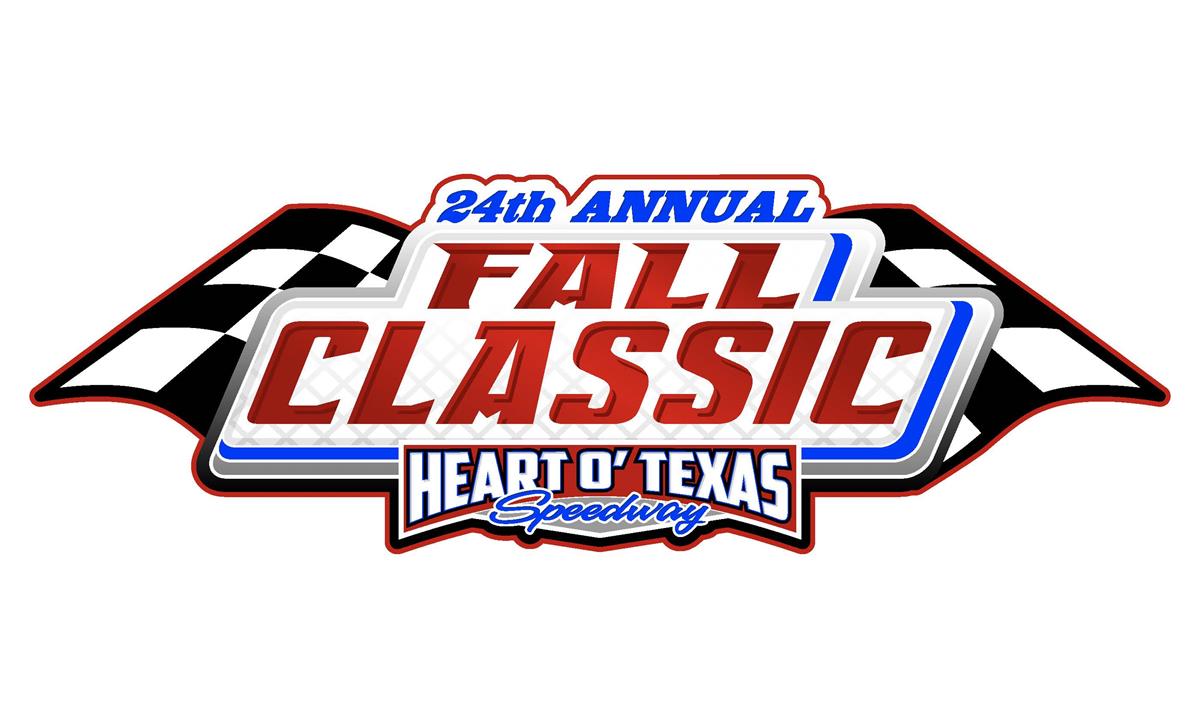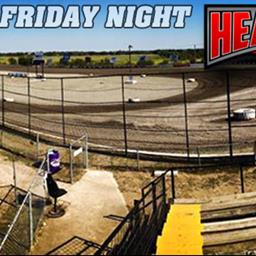 9/28/2021
Heart O' Texas Speedway
---
24th Annual Fall Classic & 6th Annual Dwarf Car Nationals October 21st - 23rd
Heart O' Texas Speedway will host the 24th Annual Fall Classic and 6th Annual Dwarf Car Nationals October 21-23, 2021. This year the IMCA Modifieds, IMCA Stock Cars, IMCA Southern Sport Mods and Outlaw Street Stocks will all compete for $2000 to win and $150 to start the A-Main for Saturday night. To reward the Factory Stocks for their great car counts and great season at the speedway they will be competing for $2500 to win and $150 to start. The Jr. Limited division will be racing fro $300 to win and $60 to start. The 6th Annual Dwarf Car Nationals will once again have two divisions racing. The Pro Division will race for $1500 to win and $200 to start and the VERS division will be racing fro $750 to win and $200 to start along with Dash Events in both divisions.
Thursday Night is Practice night. Gates open at 6:00pm with practice starting at 7:00pm. This year we will have time trials in all divisions on practice night starting at approx 8:00pm. Time trials will be by division. If you miss your division you will not be allowed time in later. Each driver wishing to time in will draw for position and must have transponder on vehicle. Two laps for each driver. Fastest time in each division is guaranteed a provisional starting position in Saturdays A-Main event. Provisional is ONLY for the fastest driver in each class. If he or she qualifies in on Friday or Saturday the provisional will no be awarded to another driver.
Friday Night is Qualifying Night. Pit Pass $35. Gates open at 5:00pm and Racing Starts at 8:00pm. All division will draw for heat race starting positions. How you finish in your heat will set you in your qualifying feature. Number of qualifying features are based on class car count. We will qualify in a minimum of 8 cars in each division for Saturday Nights A- main from the qualifiers. Running order will be determined by car count in each division.
Saturday - The Speedway will host the Inaugural Fall Classic Cornhole Tournament starting at Noon. The event will be held behind the main grand stand and is open to Drivers, Crews, and Fans. Entry Fee is $40 per team or $20 for individuals. Individuals will be teamed up with other individuals to make a team.
Saturday Night is Championship Night. $35 Pit Pass. Gates open at 4:00pm and Racing Starts at 7:00pm. Last Chance qualifiers in all divisions based on finishes from Friday Night. Dwarf Car Qualifiers from Friday Night will compete in a Dash Event to set your front starting rows of your feature. All Qualified Drivers in all remaining divisions will draw for their starting positions in the A- Main.
Mufflers are not required. All Weekly IMCA and Track Rules are in effect.
All Cars are required to run westhold transponders. All Drivers are required to have a raceceiver.
To receive non-qualifier pay you must race both nights.
All New Drivers competing on Saturday only will have to start at the back of a Last Chance Qualifier and will pay an additional $30.
---
Article Credit: Selby Holder - Promoter
Submitted By: Selby Holder
Article Media
Back to News