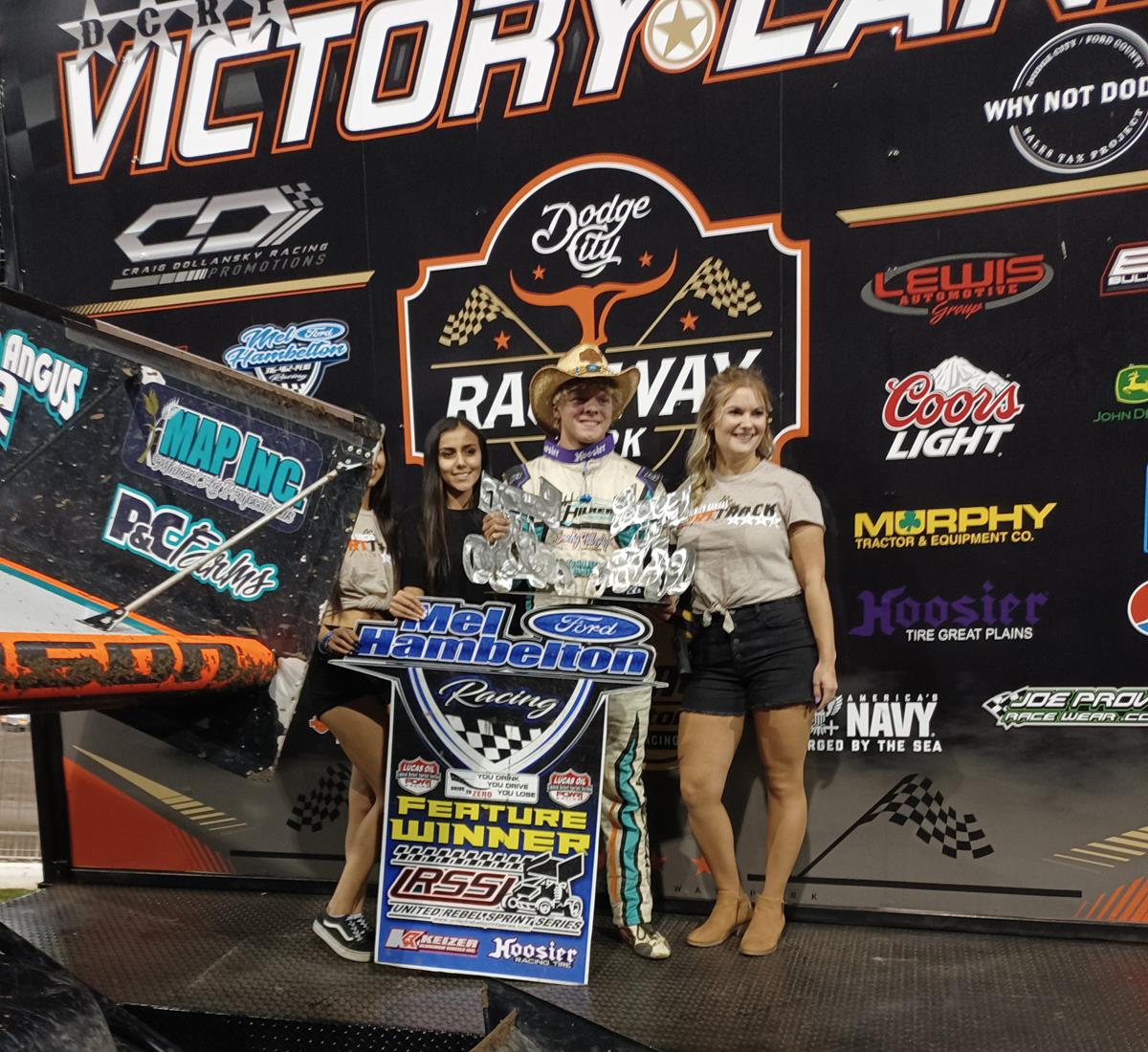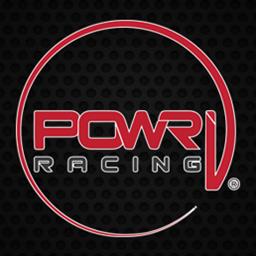 ---
Kyler Johnson Claims Night One of Steve King Memorial at DCRP with United Rebel Sprint Series
DODGE CITY, Kansas (October 9, 2021) – Drive to Zero POWRi United Rebel Sprint Series Presented by Mel Hambelton Ford Racing competitors took on night one of the Steve King Memorial at Dodge City Raceway Park on Friday night. Twenty-four cars were in attendance, but it was Quinter, Kansas' Kyler Johnson crossing the checkers first.
Nebraska's Chad Koch and Kyler Johnson set the pace for the 20-lap feature event. Johnson got off to the early lead on the first lap ahead of Koch, Koby Walters, and Jake Martens, but with one lap in the books the caution flew over the field. The restart was much of the same with the exception of Luke Cranston moving into fourth ahead of Martens.
Zach Blurton started a charge through the field early by advancing from eleventh throughout the top ten. Halfway through the race, Walters made a move ahead of Chad Koch to take over second while Jake Martens advanced into fourth over Cranston. Just two laps later, Martens moved into third ahead of Koch.
On lap 13, Jordan Knight secured the fifth running position over Cranston. With four laps remaining, Cranston would surrender another spot to Steven Richardson, falling back to seventh. With only two circuits left of Friday's race, the caution flew yet again.
On the restart, Kyler Johnson nabbed ahead with the race lead yet again over Koby Walters, Jake Martens, Chad Koch, and Steven Richardson. By the cross of the checkers, the running order remained the same with Zach Blurton advancing two spots to finish seventh.
Chad Koch, Kyler Johnson, and Koby Walters claimed heat race victories. The Keizer Aluminum Wheels hard charger was awarded to Steven Richardson, who started 14th and finished sixth in feature competition.
Tonight sees the final night of competition for the Drive to Zero United Rebel Sprint Series championship and Steve King Memorial Finale at Dodge City Raceway Park in Dodge City, Kansas.
Heat One (8 laps): 1) Chad Koch, 2) Jon Freeman, 3) Jordan Knight, 4) Lance Davis, 5) Ty Williams, 6) Steven Richardson, 7) Max Roseland, 8) Kohl Ricke
Heat Two (8 laps): 1) Kyler Johnson, 2) Luke Cranston, 3) Jake Greider, 4) Zach Blurton, 5) Kris Moore, 6) Kaden Taylor, 7) Cash Beeson, 8) Howard Vandyke
Heat Three (8 laps): 1) Koby Walters, 2) Jake Martens, 3) Jeremy Huish, 4) Taylor Velasquez, 5) Tyler Knight, 6) Ray Seemann, 7) Fred Holz, 8) Austyn Gossel
A Feature (20 laps): 1) Kyler Johnson, 2) Koby Walters, 3) Jake Martens, 4) Taylor Velasquez, 5) Chad Koch, 6) Steven Richardson, 7) Luke Cranston, 8) Zach Blurton, 9) Jon Freeman, 10) Jeremy Huish, 11) Ray Seemann, 12) Lance Davis, 13) Ty Williams, 14) Kris Moore, 15) Jordan Knight, 16) Tyler Knight, 17) Jake Greider, 18) Kohl Ricke, 19) Fred Holz, 20) Cash Beeson, 21) Howard Vandyke, 22) Kaden Taylor, 23) Max Roseland, 24) Austyn Gossel
Back to News