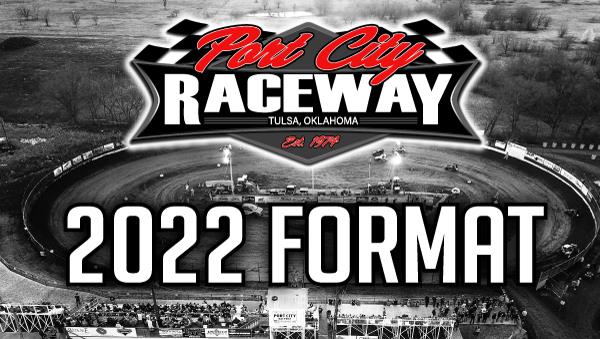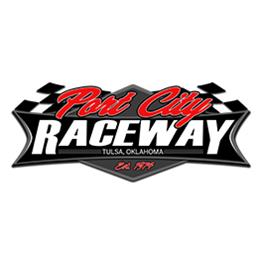 12/1/2021
Port City Raceway
---
2022 Port City Raceway Format Announced
Tulsa. OK 12-1-2021: The team at Port City Raceway is happy to announce the format and classes to be ran for the 2022 season. Taking a look at car counts not only at Port City, but at tracks in the midwest we have made the decision to cut the Turf Tire class , as well as cut back on the Outlaw schedule for the 2022 season. Jr Sprint, A-Class, Restrictor, Sportsman and Non-Wing will compete for season points. The Full schedule of events will be released Friday December 3,2022.
A new format will be introduced at the launch of the 2022 season as well. When asked why a new format promoter Shane Stewart responded "After one year in the game I felt like this is the most fair way to get to the A main. It takes all the equations out of the game and totally puts it in the drivers hands."
Hotlap /Qualifying Order for 2022:
A-Class
Restrictor
Sportsman
Non-Wing
Jr. Sprint
Here is the format for the 2022 season:
All drivers will draw for Qualifying Group. Number of drivers drawing in will determine number of groups.
Maximum of 8 cars per group.

Cars will qualify in their hot laps. You will qualify in your heat race group. Cars will receive 1 green flag warm up
lap followed by 3 green flag laps for time. It is your responsibility to make sure your transponder is on your car for hot laps/qualifying.
No transponder/No time! Anyone missing their qualifying group, will recieve only 1 lap after the last qualifying group of their class.

Points will be award in each group for qualifying time as displayed below. Fastest qualifier will receive 10 points (10, 9, 8, 7, 6, 5, 4, 3, 2, 1)

Heats will be lined up based on qualifying times with a 4 car invert. Drivers timing outside the inversion will line
up straight up off qualifying times.

Passing points will be used during the Heats. Points are done from the final parade lap and will be combined with qualifying points. Any tie in overall points will go to the earlier Heat. Top 14* in points will lock-in for A Feature.
*Jr Sprints will be Top 12 lock-in for A Feature.
** Any ties in same Heat will be broken based on qualifying time.
Top 6 in total points will draw from pill bag in the stands during intermission to determine starting position in A Feature.
Remainder of field will stagger into B-Feature(s). (If two B-mains, 15th in points (13th in points for Jr Sprint) will be
pole of B1; 16th in points (14th in Jr Sprints) will be pole of B2; if one B-main, straight up by total points).
Top 3 (two B-Main) from each B or Top 6 (One B-Main) will transfer to A Feature.
B1 will be the inside final 3 rows and B2 will outside final 3 rows.
**All classes will start 20 cars for A-Feature, with exception of Jr. Sprints - will start 18 cars in A-Feature.
*** If 3 B-Mains, Top 2 will transfer
Heat Points (passing points; lineups final from lights out)
Scenarios
Driver A
Qualify 3rd 8 points
Heat 2nd to 1st 105 points
Total points 113
Driver B
Qualify 5th 6 points
Heat 5th to 3rd 96 points
Total points 102
Driver C
Qualify 1st 10 points
Heat 4th to 2nd 103 points
Total points 113
Driver D
Qualify 2nd 9 points
Heat 3rd to 4th 77.5 points
Total points 86.5
---
Back to News