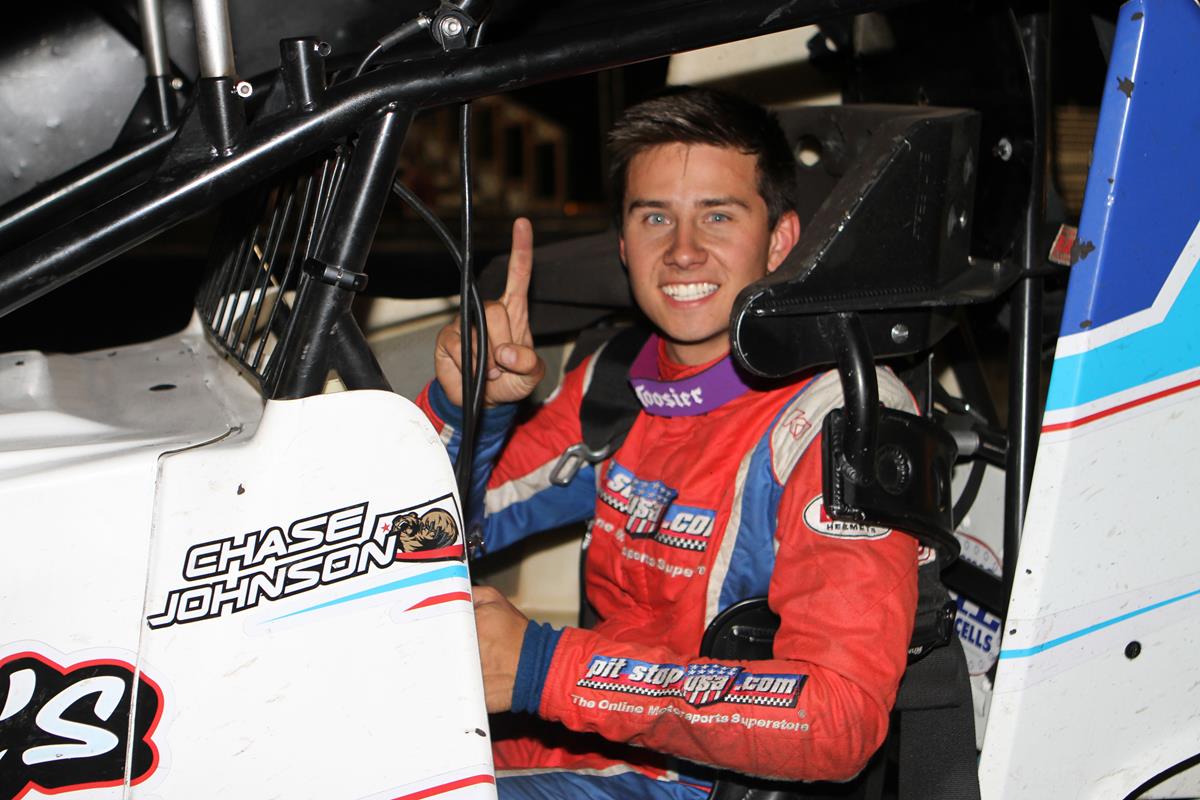 5/19/2021
Inside Line Promotions
---
Chase Johnson Making USAC Silver Crown Debut on May 27 at Terre Haute Action Track
(Photo by Action Captured Images)
Inside Line Promotions – PENNGROVE, Calif. (May 19, 2021) – Chase Johnson will tackle his USAC Silver Crown debut later this month.
Johnson is piloting a car for Goodnight Racing during the Sumar Classic hosted by Terre Haute Action Track in Terre Haute, Ind., on May 27.
"Running a silver crown car is something I've always wanted to do," he said. "They are so unique and special. Then to add the history on top of that makes it really cool. I love the history of the sport and enjoy it. To do this with a completely new and different type of car, to have that challenge is what I'm looking forward to."
Johnson has competed at Terre Haute Action Track twice in a non-wing sprint car.
"The last time we were there we finished sixth and the other race we had a mechanical problem," he said. "I wish it was the Indy Mile as originally planned, but Terre Haute has special history in the state of Indiana and a lot of history in silver crown racing, too. It will be pretty cool."
Johnson noted that his goal during the 100-lap race isn't results based.
"I want to complete all of the laps," he said. "That's the biggest goal. Watching a lot of these races, it seems like that's a tough thing to do, especially for rookies. To take care of your equipment and be there at the end of the race is what I want to accomplishment. I'm confident in myself and my team that the results will come if we do that.
"A huge thank you to Goodnight Racing, Benic Enterprises and all of our great supporters who have made this possible. I'm grateful for the opportunity and excited to take advantage of the moment."
UP NEXT –
May 27 at Terre Haute Action Track in Terre Haute, Ind., for the Sumar Classic with the USAC Silver Crown Series
MEDIA LINKS –
Website: http://www.ChaseJohnsonRacing.com
Twitter: http://www.twitter.com/_ChaseJohnson
Facebook: https://www.facebook.com/ChaseJohnsonRacing
INSIDE LINE PROMOTIONS –
Inside Line Promotions specializes in affordable public relations and media management for motor sports drivers, teams, sponsors, tracks, series, events, organizations and manufacturers. ILP Founder Shawn Miller leverages professional journalism with new media technologies and social networking to improve your exposure and the return on investment for your sponsors.
To meet the media relations needs of your program by joining Team ILP, contact Shawn at 541-510-3663 or Shawn@InsideLinePromotions.com. For more information on Inside Line Promotions, visit http://www.InsideLinePromotions.com.
---
Article Credit: Inside Line Promotions
Submitted By: Shawn Miller
Back to News