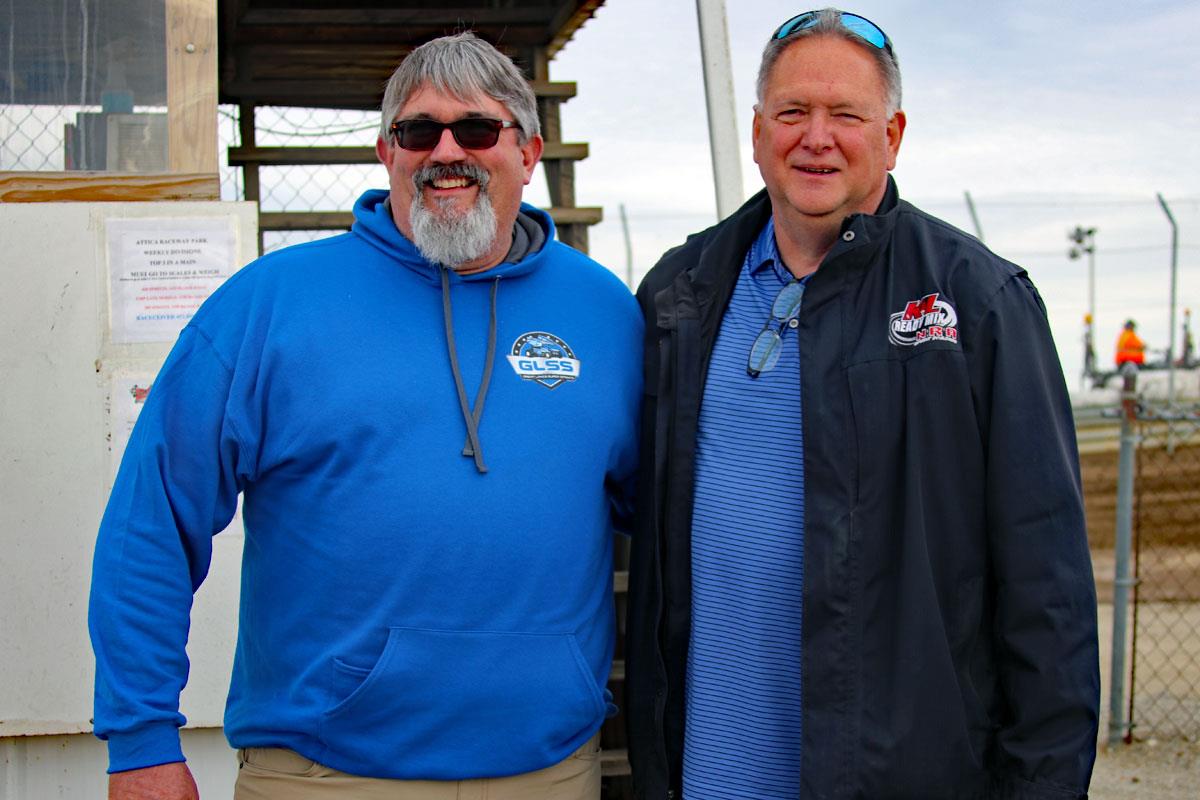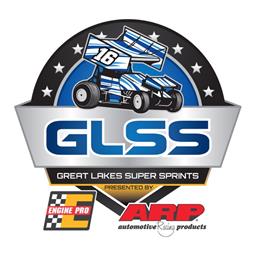 4/25/2022
Great Lakes Super Sprints
---
360 Sprints United into the Future
Merrill, MI – Friday night at Attica Raceway Park, thirty six 360 Winged Sprint Cars from Florida, Indiana, Ohio, Michigan and Canada united for the NRA Gene Frankart Tribute Race. Saturday night 32 cars made the trip to Crystal Motor Speedway in Central Michigan for the Great Lakes Super Sprints season opener. This strong turnout and unity might not have happened a few months ago.
The NRA Sprint Invaders was formed in the early 2000's by Earl Baltes of Eldora Speedway and Dr. Jeff Jarvis of the University of Northwestern Oho. In 2016, Ron Hammons purchased the NRA and took over at the helm.
Meanwhile in Michigan, Great Lakes Super Sprints (GLSS) was formed in September 2015 by Barry Marlow in the wake of Sprints on Dirt (SOD) changing their engine and tire rules. With the large number of 360 cubic inch motors in Michigan (and nationwide, 4 to 1 over 410's) Marlow felt a traveling series that followed the American Sprint Car Series (ASCS) rules could still thrive.
Hammons and Marlow had one thing in common that pulled them into ownership of a sprint car series: their love of sprint cars! Hammons had owned sprint cars, sponsored cars, promoted races and now owned a series. Marlow started out supplying fuel to all types of racers and then got hooked on sprint cars. Getting the sprint car "bug" Marlow started sponsoring and promoting sprints which then led to the formation of GLSS in 2015.
In 2017, the NRA and GLSS co-sanctioned nearly all their races together which was received well by the race teams. But following that season, for various reasons, the NRA and GLSS grew apart and co-existed over the next few years more as competitors and adversaries then friends. The longer Hammons and Marlow went without talking, the worse the perceived animosity grew.
"Life gets in the way sometimes and before you know it, 2-3 years go by. Not communicating with Ron myself left the door open for people to talk and make something out of nothing." Marlow explained.
Then, two weeks ago, Hammons and Marlow sat down and met for the first time since the end of the 2017 season. Staying true to their love of sprint cars, they discussed the future of both series and how to make things better for all the teams. During the meeting it was agreed that after the 2022 season, Marlow would take over the NRA. Hammons would finish out the season at the helm of the NRA, and the two of them will work together to make a smooth transition with the series sponsors, race teams and the local tracks.
PLANS for 2023
The initial plans that Marlow is working on is to create 3 groups from the NRA and GLSS. Creating a North Region, a South Region and a Traveling Series. The South Region (NRA) will hopefully be concentrated around Limaland as their home track, so to speak, with potential races at Fremont, Attica, Oakshade, Waynesfield, Eldora and Montpelier. The season would be roughly 16-18 races with their own points fund.
The North Region would also have a 16-18 race schedule and their own points fund. The North Region would be making potential visits to I-96 Speedway Hartford, Winston, Crystal, Mt Pleasant, Silver Bullet and hopefully Thunderbird, Merritt and Tri-City.
The travel series would run co-sanctioned races with the North and South Regions as well as tracks like Wayne County, Atomic, Eldora, Circle City, Gas City and Rte 66 in Illinois. The travel series would have a schedule of roughly 25 races as well as their own points fund.
Butler Speedway, known as the Battle Grounds near Quincy, Michigan potentially would be one of the tracks that we would run a North and South Co-Sanctioned race. There is also talk of having a big show at a "neutral" track or alternate years and tracks in the North and South and hold a large Championship race inviting the top 10 drivers from every group. The potential opportunities are limitless.
The goal is to provide local racing for our teams that want to race a smaller schedule and stay closer to home and also have a group that wants to travel more and can fan out and race some bigger tracks and bigger shows. The regional purses would be similar to what they are today, but the hope is we can increase the purse on the traveling series to $3-4,000 to win and $400 to start and bring bigger car counts to these events.
The goal is to have roughly 40-45 races available to 360 teams in our Great Lakes Region that don't overlap, allowing drivers from both regions to go to any races they choose and run as much or as little as they want or their budget allows. The plan also will be to "crown" a champion in each group and it will be structured that no one could win a championship in more then one group at a time.
With the announcement of the NRA/GLSS deal hitting about 10 days ago, the news has been well received by many of the teams we talked to. There are a lot of questions, but as the season goes on, a clearer picture of things will be revealed.
But in the meantime, the response by the racers showed this weekend with the largest number of 360's to ever race at Attica Raceway and a solid field of 32 cars at Crystal Motor Speedway. A great start for building this new venture.
Great Lakes Super Sprints presented by Engine Pro & ARP is part of a family of sprint car series called Great Lakes Sprints (GLS). GLS also operates Great Lakes Traditional Sprints (GLTS), a non wing 410 cu in series, Great Lakes Lightning Sprints (GLLS), a winged sprint on a midget frame that runs on a 1,000 cc motorcycle motor, Great Lakes Sim Racing Series, an online iracing series that runs from November till February and the newest part of the family, Sprint Cars on Ice (SCoI) Great Lakes Region that races a limited number of winter races on ice in northern Michigan.
Be sure to follow us on Facebook and Twitter (@GLSprints). For schedules, points and news, go to our website at www.greatlakessprints.com.
---
Article Credit: GLSS Staff Writer
Submitted By: Barry Marlow
Article Media
Back to News