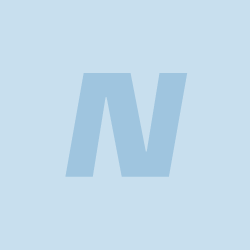 1/21/2019
NCRA-Sprint Car Bandits
---
SPRINT'S LOOK FORWARD TO 2019
Ambitious 2019 NCRA Sprint Car Schedule Announced!
Tour Embarks on their 30th consecutive season
Park City, Kansas – January 19, 2019 - An ambitious fourteen race schedule at five different venues are set for the 30th anniversary season on the National Championship Racing Association of Park City, Kansas presented by Precise Racing Products sprint car division, the series announced on Saturday.
Once again, the season will kick off at 81 Speedway in Park City for the ninth annual "Park City Cup/Air Capital Shootout" on Thursday-Saturday night, April 4-6. Thursday night will be practice night for all sprint car drivers while Friday night will pay $1500 to win and $200 to start. Then on championship Saturday night, the night's feature finale winner will take home $13,000 while just starting the twenty-car feature pays $600. All non-qualifiers will earn $200.
Then on Friday night, April 19, the tour will head to Humboldt Speedway in a co-sanctioned event with the American Bank of Oklahoma American Sprint Car Series Sooner Region presented by Smiley's Racing Products. It will be the second appearance at "The Hummer" in as many seasons.
A stop atop the famed half-mile of the Kansas State Fairgrounds in Hutchinson is set for Saturday night, April 27, in a night that will also see the series modified and crate late model divisions on the program.
For the third year in a row, 81 Speedway will host the tour in a huge Memorial Day weekend event. It all kicks off on Saturday night, May 25, with "Prelude to Maynia" in which the Texas-based NCRA Sprint Car Bandits will join forces with the tour. Then on Sunday night, both tours will once again take part in "Sprint Car Maynia III."
A special Friday night edition of winged 360-ci sprint car action takes to the three-eighths mile of 81 Speedway on June 7 as part of the tracks "Pepsi Pours it On Classic."
The tour will celebrate Independence holiday with a Wednesday night stop at 81 Speedway on July 3.
Next will be a weekend double-header with the ASCS Sooner Region as the NCRA sprint car tour will make their inaugural appearance at the home of the ASCS, Creek County Speedway in Kellyville, Oklahoma on Friday night, July 12. From there, both series will head to the home of NCRA and 81 Speedway on Saturday night, July 13.
Two weeks later the tour gears up for the famed 63rd annual Hutchinson Grand Nationals in Hutchinson, Kansas on their traditional date atop the famed half-mile Kansas State Fairgrounds on Friday and Saturday night, July 26-27.
81 Speedway will then host the tour on Labor Day Sunday night, September 1.
The 2019 season for the NCRA Sprint Car division will come-to-a conclusion on Saturday night, October 5, at Thunder Hill Raceway in Mayetta.
The 2019 race season will mark the 49th consecutive year for the National Championship Racing Association and the series would like to thank the following for their partnership with the series: Precise Racing Products; Park City Chamber of Commerce; Hoosier Racing Tires and Sunoco Race Fuels.
To learn more about the NCRA sprint car tour, check out the series official website www.racencra.com and their facebook page: NCRA Racing Series. More information and all inquiries can be answered by calling (316) 755-1781.
2019 NCRA Sprint Car Schedule
April 5 81 Speedway Park City, Kansas
April 6 81 Speedway Park City, Kansas
April 19 Humboldt Speedway Humboldt, Kansas
April 27 Kansas State Fairgrounds Hutchinson, Kansas
May 25 81 Speedway Park City, Kansas
May 26 81 Speedway Park City, Kansas
June 7 81 Speedway Park City, Kansas
July 3 81 Speedway Park City, Kansas
July 12 Creek County Speedway Kellyville, Oklahoma
July 13 81 Speedway Park City, Kansas
July 26 Kansas State Fairgrounds Hutchinson, Kansas
July 27 Kansas State Fairgrounds Hutchinson, Kansas
Sept 1 81 Speedway Park City, Kansas
Oct 5 Thunder Hill Raceway Park City, Kansas
---
Submitted By: Mylisa Powers
Back to News