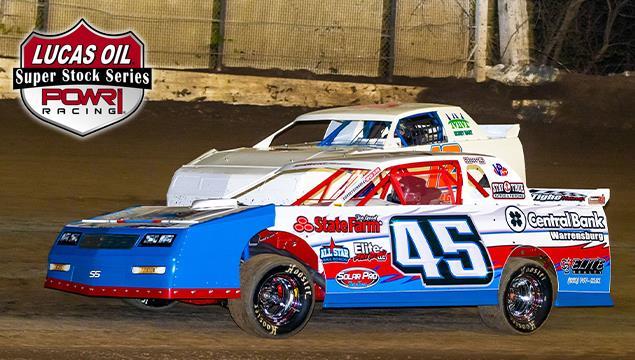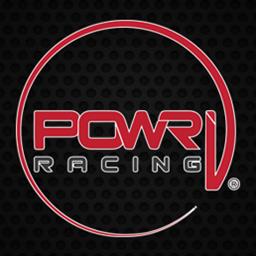 ---
POWRi Super Stocks October 22-23 Weekly Racing Release
Belleville, IL. (10/25/21) Hitting the penultimate week in the yearly quest for a national points championship, the POWRi Super Stock division continues to add to the excitement of weekly racing at premier area facilities. With many tracks finished for the 2021 season, competitors from all over have been traveling more regularly in search of yearly points as Lebanon Midway Speedway would see the familiar faces of several top-10 drivers trying to find any advantages to separate themselves in the standings. Point-leader Aaron Poe continues to stand atop the seasonal rankings with the final races in the season points approaching. Can Poe claim the championship as the final night for competitors to gain points in the 2021 POWRi Super Stock Championship Chase will be Saturday, October 30th?
POWRi Super Stocks Top 5 Results October 22-23: (M)=POWRi Member
~Lebanon Midway Speedway (10/22/21): 1. G1-Tony Anglin (M), 2. 45-Aaron Poe (M), 3. 11-Derek Brown (M), 4. 26M-Donnie Miller (M), 5. 7X-John Scott.
~North Central Arkansas Speedway (10/23/21): 1. G1-Tony Anglin (M), 2. 28-Jakie Hensley, 3. James Redus.
~Old No. 1 Speedway (10/23/21): 1. 12-Justin Jarrett (M), 2. 33-Billy Britt Jr. 3. K87-Kalyb Tribble (M), 4. C5-Bailey Cook 5. 15G-Ben Guy (M).
~Monett Motor Speedway (10/23/21): Rain-Out.
~Poplar Bluff Motorsports Park (10/23/21): Rain-Out.
POWRi Super Stock Points Standings as of October 25th:
Ranking | Name | Car Number | Hometown | Points
Aaron Poe | 45 | Knob Noster, MO | 4680
Donnie Miller | 26 | West Plains, MO | 4650
Tony Anglin | G1 | Walnut Ridge, AR | 4610
Ted Welschmeyer | 21W | Tebbetts, MO | 4580
Devin Irvin | 67 | Cleveland, MO | 4400
Justin Jarrett | 12 | Maynard, AR | 4400
Johnny Coats | 35 | Joplin, MO | 4200
Colton Bourland | 2 | Appleton City, MO | 4200
Kalyb Tribble | K87 | Jonesboro, AR | 4190
Nick Gibson | G1 | Creighton, MO | 4120
Upcoming POWRi Super Stocks Events:
-Saturday, October 30: Old No. 1 Speedway | Monett Motor Speedway | North Central Arkansas Speedway.
The POWRi Super Stock National Points membership competitor's forms can be found by clicking on the Info tab on the POWRi website. Follow along for more information on the further growth of the POWRi Super Stocks and items such as race recaps, updates, full results, and press releases online at www.powri.com, for on Twitter & Instagram at @POWRi_Racing or on Facebook at POWRi. POWRi League rules, contingencies, forms, and payouts can be found under the info tab at the top of the POWRi website.
Back to News