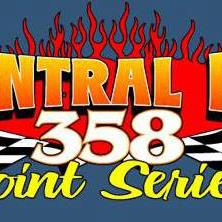 Pa Sprints 358
Series Information
Central Pa 358 Points Series
The Central PA 358 Point Series is a point series for the 358 sprint car division in Central Pa.
The CPA358PS is any normal 358 race at any of the local race tracks that run the 358 division. Trail Way, Williams Grove, Lincoln, and Susquehanna Speedways host event in the racing year.
Any driver who scores a top 10 in any of the 358 races score points for the point series. At the end of the season the driver who has scored the most points is crowned the cpa358PS Champion.