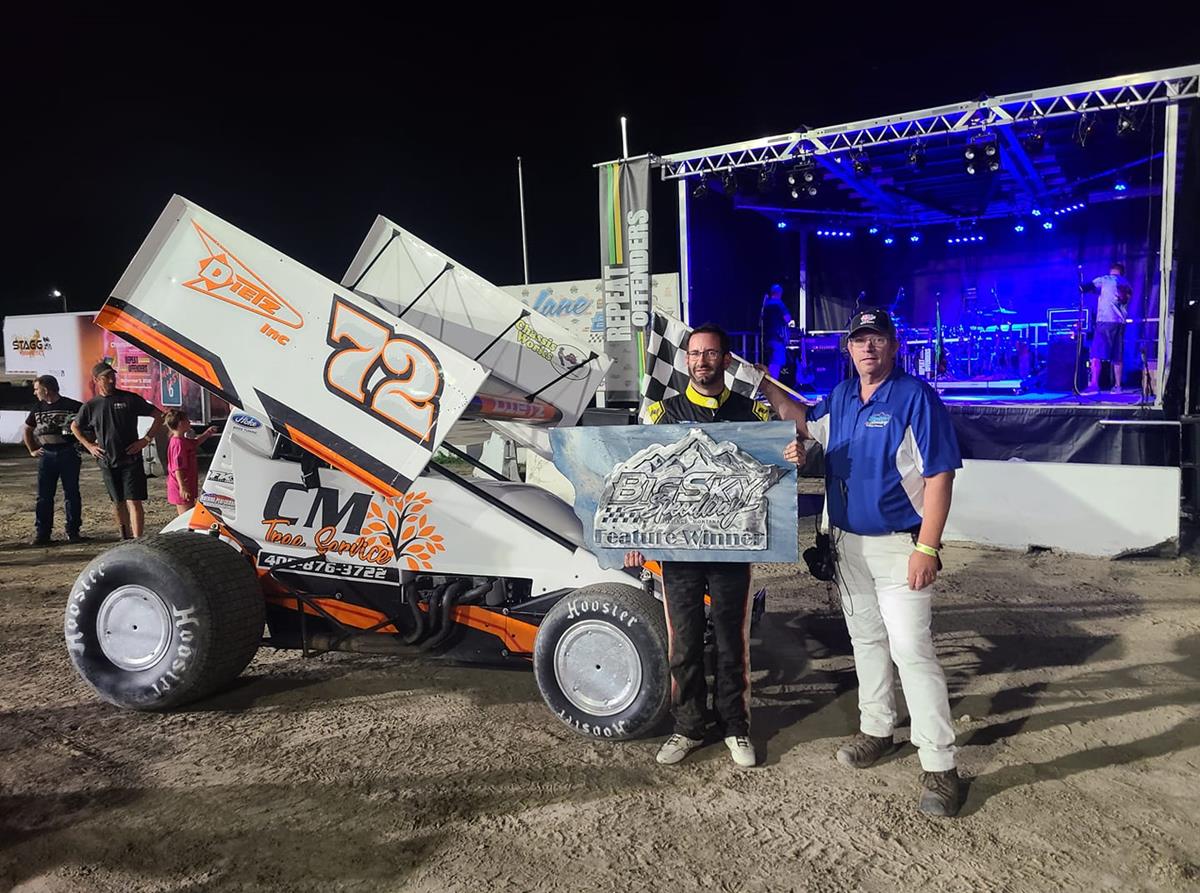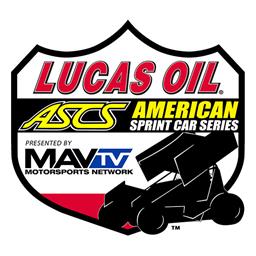 ---
Phil Dietz Caps ASCS Frontier Season With Victory At Big Sky Speedway
(Image Credit: Andrew Kunas)
Bryan Hulbert – BILLINGS, Mont. (September 11, 2021) Landing his ninth career victory against the Brodix ASCS Frontier Region, Phil Dietz capped the 2021 season with victory at Big Sky Speedway.
Taking the lead on Lap 9 from Logan Forler, the No. 72 led the rest of the way. Winning by 1.455-seconds, Dietz was followed by Trever Kirkland, who likewise took second on the ninth lap.
Rebounding in the closing laps, Logan Forler crossed third and captured the 2021 championship with the Brodix ASCS Frontier Region. Tyler Driever crossed fourth and is the Rookie of the Year. James Setters ended up fifth.
Shad Petersen, Darren Smith, Kory Wermling, Joe Perry, and David Hoiness made up the field.
Information on the 2022 season will be released as information is made available.
For other news, notes, and information on the American Sprint Car Series, from the National Tour to any of the Regional Tours that make up ASCS Nation in 2021, log onto http://www.ascsracing.com, follow on Facebook, on Instagram, and Twitter (@LucasOilASCS).
Race Results:
ASCS Frontier Region
Big Sky Speedway (Billings, Mont.)
Saturday, September 11, 2021
Heat 1 (8 Laps): 1. 37-Trever Kirkland[1]; 2. 72-Phil Dietz[4]; 3. 2J-James Setters[5]; 4. 9K-Kory Wermling[2]; 5. (DNS) 20-David Hoiness
Heat 2 (8 Laps): 1. 2L-Logan Forler[3]; 2. 33T-Tyler Driever[1]; 3. 28-Joe Perry[5]; 4. 2-Shad Petersen[2]; 5. 81-Darren Smith[4]
Saturday, September 11, 2021
A Feature (25 Laps): 1. 72-Phil Dietz[2]; 2. 37-Trever Kirkland[3]; 3. 2L-Logan Forler[1]; 4. 33T-Tyler Driever[7]; 5. 2J-James Setters[8]; 6. 2-Shad Petersen[5]; 7. 81-Darren Smith[9]; 8. (DNF) 9K-Kory Wermling[6]; 9. (DNF) 28-Joe Perry[4]; 10. (DNS) 20-David Hoiness
---
Submitted By: Bryan Hulbert
Back to News