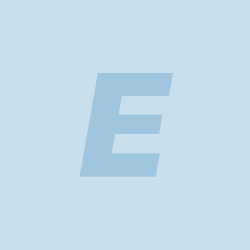 8/26/2019
---
Eckrich takes Deery win at West Liberty
WEST LIBERTY, Ia. – Great weather and a great night of racing were on tap at West Liberty Raceway, Saturday night. With 100 cars in the pit area, the event was highlighted by the Deery Brothers Summer Series.
Andy Eckrich extended his Deery Brothers point lead with a decisive victory. Eckrich started fifth and took the point from early race leader Kyle Hinrichs on lap nine. Andy would lead the rest of the rest of the way to the checkers. The victory was his first Deery win of the year.
Hinrichs would hold off a charging Justin Kay for second place. Kay started 14th and finished third, followed by Brian Harris and Joel Callahan
Deery heat race wins went to Eckrich, Ron Boyse, and Curran Beckler. Nick Marolf won the B- Main.
Cayden Carter chalked up another West Liberty win in the Modified division. Jeff Aikey would lead the first nine laps of the twenty lap main. Carter ran in his tracks early and took the lead on lap ten. Cayden worked through heavy lapped traffic and cruised to the win. Aikey held on for second, with Derrick Stewart third. Kurt Kile finished fourth, while California racer DJ Shannon completed the first five.
On a lap eleven restart Brayton Carter went from third to first, to win the SportMod feature. Carter started twelveth and steadily worked his way to third for that final restart. The race ended under yellow-checkers when two of the top five racers were involved in a last lap crash. Curtis VanDerWal ran second the entire race. Logan Anderson took third. Colton Livezey and Jared Jones moved up to fourth and fifth respectively.
Johnny Spaw dominated the Stock Car feature. Spaw finished a full straightaway ahead of second place Matt Picray. Adam Bell, Tom Cannon, and Harold O'Brien rounded out the top five.
Dustin Begyn was first across the line in the 4-Stock main, however he was DQ'd in post-race inspection. First was awarded to Nick Proehl. Steven Struck was second, with Ryan Havel third.
Next up for DRT TRAK Racing is the Night of Destruction at the Davenport Speedway, on Saturday, September 7th. Cheater Races will be held in the Modified, SportMod, Street Stock, and 4-Stock classes. Then it is time for the crowd favorite, the Trailer Race.
For more information, visit "drttrakracing.com" or DRT TRAK Racing Inc. on facebook.
---
Article Credit: Mike McGuire
Back to News