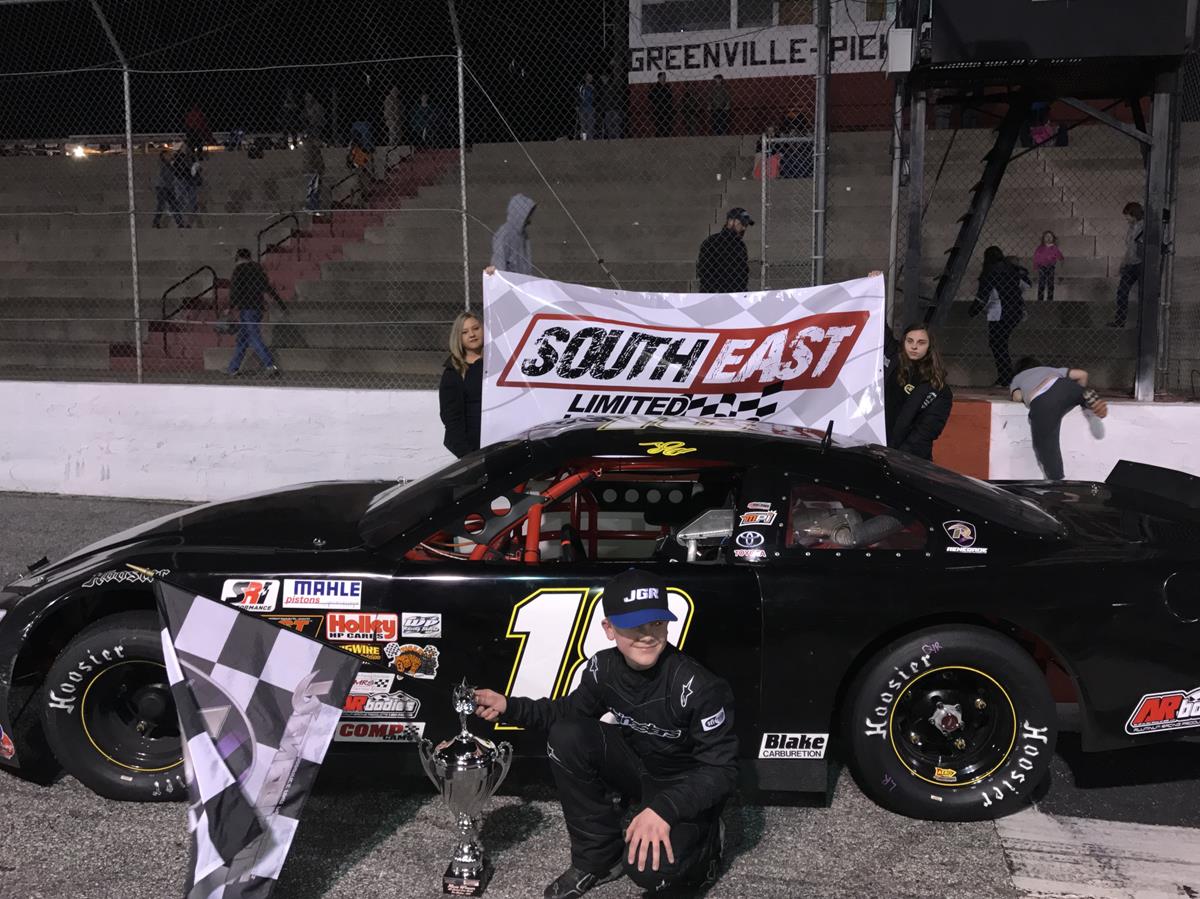 2/20/2017
South East Limited Late Model Series
---
Season Opener Recap
South East Limited Late Model Season Opener at Greenville-Pickens Speedway was a rainy day but ended with an exciting night of racing. Once the rain settled the lights came on and racing was underway. Jr Elite, Challenger and Pro divisions were ready to take the track once officials were confident with safety of the track after an evening of rain. Race City Steel Pole award winners in each division were Jr Elite: Jacob Borst, Challenger: Brandon Lemke, and Pro: Mitchell Mote.
The night started with the Challenger division with Brandon Lemke on the pole in his first ever limited late model race. Quickly after the green flag Bob Root took the lead and stayed out front for 15 laps until Anthony Miller challenged him for the lead. Anthony Miller took the lead and led the remainder of the 35 lap event scoring his first win of the season. Bob Root, Brandon Lemke, Sawyer Frady and Davey Smart finish in the top five.
Next up was the inaugural race of the new division Jr. Elite with Jacob Borst on the pole in his first race in a full size race car. Gage Painter started second and led every lap to score his first win of the season with Jacob Borst, Seth Henry and Dallas Thornton finishing up the top four.
The last division on the track was the Pro division with Mitchell Mote starting on the pole. After a first lap multi-car wreck eliminating four cars the race resumed. In the end it was the grandson of Coach Joe Gibbs that crossed the finish line to take his first checkered flag ever in a limited late model. Mitchell Mote, Tasha Kummer, Ryan Glenski, and Matt Leicht finished up the top five.
The South East Limited Late Model will be back at Greenville-Pickens Speedway for the second race of the season on March 18th with all three divisions competing.
Article Media
Back to News