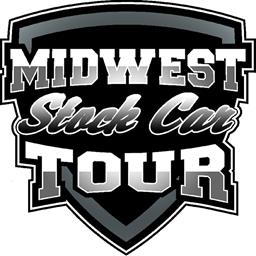 1/30/2018
Midwest Stock Car Tour
---
Side Bite Designs Back On Board as Rookie of the Year Sponsor
FOR IMMEDIATE RELEASE
(Buckingham, IL) The 2018 Midwest Street Stock Championship Rookie of the Year award will once again be sponsored by Side Bite Designs and Race Wraps.
Side Bite Designs and Race Wraps was founded upon the idea that race wraps should totally embody the personality of the driver: bold, daring, aggressive. As a driver himself, CEO Michael Clark has an advantage over the competition. He truly understands the importance of driver sponsors. Our promise to you: To work as a team in developing an incredibly unique design, one that tells your story as a driver, and markets your sponsors at its fullest potential, especially when they're covered in dirt.
All promotional materials for the 2017 Midwest Street Stock Championship season will be provided by Side Bite Designs and Race Wraps This includes feature winner's checks, heat race, dash, and fast time winner signs, decals, banners, and more. Side Bite will also be providing the end of season Rookie of the Year a free wrap for the 2019 season!
"We're thrilled to have Michael Clark and his team back on board with us in 2018," said MSSC President of Business Operations Tony Hubert. "Michael was a great asset to us in 2017 and I'm excited to see his design work this year."
---
The Midwest Street Stock Championship is proud to partner with the following companies for the 2018 racing season:
JAZ Products (Official Dash Sponsor)
Saldana Racing Products (Official Hard Charger Award Sponsor)
Side Bite Designs and Race Wraps (Official Rookie of the Year Sponsor)
JT Plaques + (Official Trophy Provider)
PEM Racing
Landrum Performance Springs
---
Don't forget to follow us on Social Media!
Facebook: Midwest Street Stock Championship
Twitter: @Midwest_Streets
YouTube: MSSC
Instagram: @MidwestStreetStocks
---
Back to News