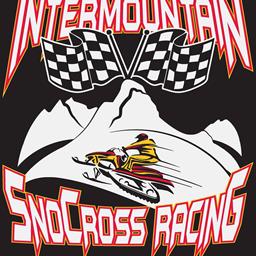 Intermountain Snocross Racing
Welcome Racers!
Welcome snowmobile racers to the 2019 racing season with Intermountain Snowmobile Racing (IMSR) Association. Make sure that you get a membership for your racer, print and sign all the waivers and conduct forms, and register on-line for the event day and classes.
Pay Attention!!!
Membership entry is $50 per racer. Only put one class so that you only get charged for the one fee.
Each race has a closing date and a late registration. The closing date is the day before the race date at midnight. If you register after that it is a $5 extra fee. The on-line system will close all registration for a race weekend the day before at noon. Example: Race is Jan 4 and 5. Late fee starts on Jan 3 at midnight. Registration closes at Jan 3 at noon.
2022 Intermountain Snocross Racing Membership Fee
REGISTRATION CLOSES: 62d 12h (01/31/2022 12:00 AM)
---
No active classes found for this registration. Please check back later.