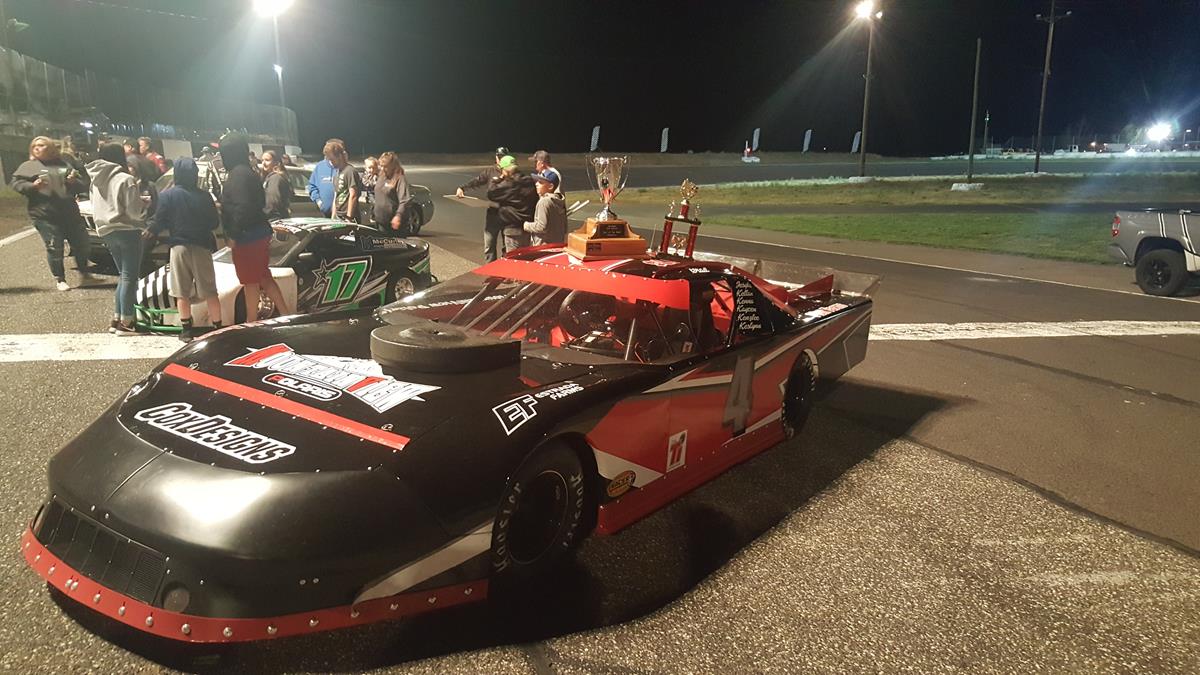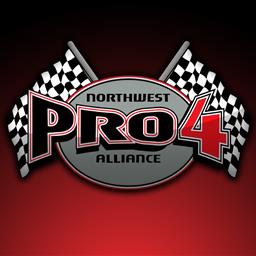 5/22/2019
Northwest Pro4 Alliance
---
Short Handed Field Puts on First Class Show in Hermiston for the Racing Dynamiks 50
Short Handed Field Puts on First class Show in Hermiston for the Racing Dynamiks 50
By: Seth Blanton
Nine Northwest Pro4 Alliance cars made the tow to Hermiston, Oregon for the 3rd Annual Racing Dynamiks Best of the West Shootout at Hermiston Raceway. Unfortunately, both the #71 of Brian Cole and the #22 of James Hayes would be done before the show even got underway.
In the first practice session, defending series champion Brad Morrison, claimed the top of the speed charts. Rolling out in his brand new #72 car, Eddie Secord went 2nd on the charts. The story was the same in the second practice as Morrison piloted his #4 to the top of the board, followed closely by Secord.
Qualifying was no different as Morrison would qualify fast time with Secord less than a tenth behind. Rounding out the top five would #03 Steve Thompson, #55+ Joe Bowers and #37 Bill McAdams.
For the Best of the West Pro4 Shootout 50 lap main, the fans were treated to a full invert with only rookie drivers #54 Trace Thompson and #69 Cody Mcdonald electing to fall to the rear.
On the drop of the green flag, Joe Bowers quickly took his #55+ car to the lead. Bowers and the #72 of Secord would battle for the lead, driving away from the field when on lap 9 debris in the middle of turns one and two brought out the first of two cautions.
On the restart Secord would lead the field back to the green with Bowers to his outside. The Oak Hills, California native would quickly clear Bowers and claim the top spot.
While Secord took sail out front, a hard charging Brad Morrison was navigating his #4 to the front. Morrison quickly made his way past Bowers and the #03 of Steve Thompson, setting his sights on Secord.
Just before the halfway point the second caution of the night came out for Steve Thompson who stalled on pit entry. Secord got the run on the restart, leaving Morrison in hot pursuit. Morrison would look to the inside and outside of Secord but could not make the pass.
Shortly after the midway point, a light rain shower would pass over the 3/8ths mile track. This would intensify the battle between the front runners. With just under 10 laps to go Morrison took a peak to the outside of Secord out of turn four, only to find the marbles and losing ground.
The slight mistake by Morrison would not be enough to lock up the victory for Secord. With only 6 laps remaining Morrison finally overtook Secord for the lead. Brad Morrison would take the field to the checkered flag, and claim the title "The Best in the West", adding his name to the TI Co. traveling trophy.
Brad Morrison, Eddie Secord and more top notch drivers will head to Post Falls, Idaho for Stateline Speedway. Come join us on June 15th for round two of the 2019 season.
Some Photos Courtesy of Becky Badoux
---
Article Credit: Seth Blanton
Article Media
Back to News