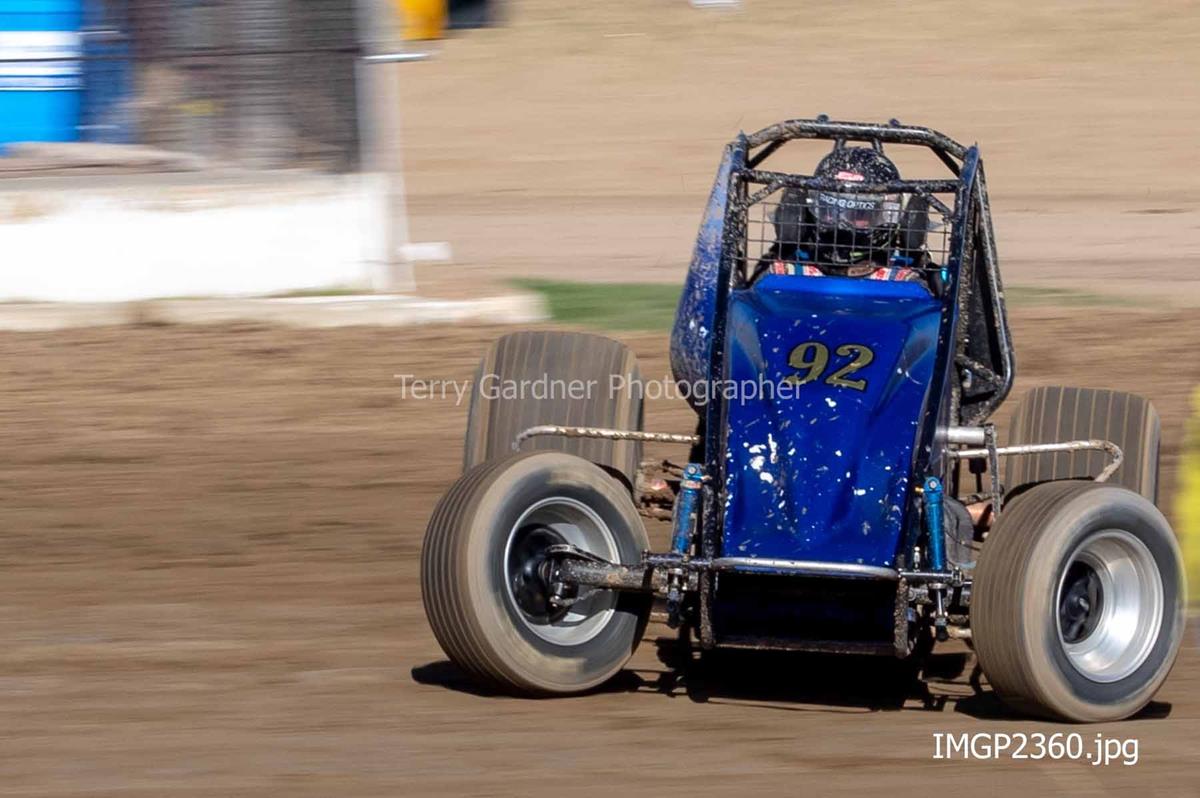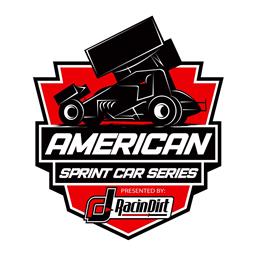 ---
Coby Pearce Makes In Two In A Row With ASCS Elite North
(Image Credit: Terry Gardner)
Bryan Hulbert – CALHAN, Colo. (May 14, 2022) Second trip of the year to El Paso County Raceway, and just as many wins, Coby Pearce went to Victory Lane on Saturday night with the ASCS Elite North Non-Wing Series.
The first driver to double-digit wins, Pearce made it 10 with the Saturday score. Taking the lead on Lap 10 after race-long leader Ryan Riggs retired, Pearce steadily pulled away over the closing half of the A-Feature.
Austyn Gossel was second with Joel Mellon third. Ryan Devitt was fourth with Brian Hardman in fifth.
The ASCS Elite North Non-Wing Series is back at El Paso County Raceway on Saturday, May 28.
The 2022 season will mark the 31st year of competition for the American Sprint Car Series. Spearheaded by the Lucas Oil American Sprint Car Series presented by the MAVTV Motorsports Network, the ASCS Nation includes 11 Regional Tours encompassing both wing and non-wing competition.
For other news, notes, and information on any of the tours under the ASCS banner, log onto http://www.ascsracing.com, follow on Facebook, Instagram, and Twitter (@LucasOilASCS).
Race Results:
ASCS Elite North Non-Wing
El Paso County Raceway (Calhan, Colo.)
Saturday, May 14, 2022
Heat 1: 1. 28-Ryan Riggs[3]; 2. 92-Coby Pearce[5]; 3. 3J-Joel Mellon[2]; 4. 55-Gary Land[4]; 5. 16-Brian Hardman[1]
Heat 2: 1. 45-Bradley Cox[1]; 2. 6G-Austyn Gossel[3]; 3. 35-Ryan Devitt[2]; 4. 59-Butch Hardman[4]
A Feature: 1. 92-Coby Pearce[2]; 2. 6G-Austyn Gossel[4]; 3. 3J-Joel Mellon[5]; 4. 35-Ryan Devitt[6]; 5. 16-Brian Hardman[9]; 6. 55-Gary Land[7]; 7. 59-Butch Hardman[8]; 8. (DNF) 45-Bradley Cox[3]; 9. (DNF) 28-Ryan Riggs[1]
---
Submitted By: Bryan Hulbert
Back to News