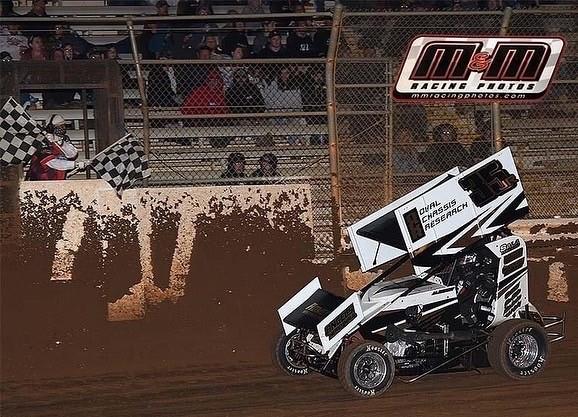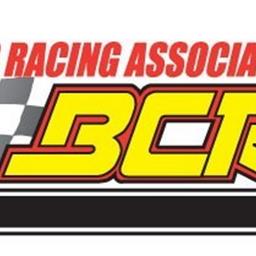 5/16/2022
Bay Cities Racing Association Lightning Sprints
---
Albright wins "Tracy Taylor Memorial"
Dakota Albright from Waterford won the Bay Cities Racing Association Lightning Sprint's annual tribute to Tracy Taylor Saturday night at Placerville Speedway. Albright, the 2021 BCRA Lightning Sprint Champion started sixth and moved up steadily to win the 20 lap "Tracy Taylor Memorial" main event. Harlee Aguilera finished a solid second with teammate Brandon Leedy third.
Tracy Taylor was the media relations person for the then BCRA Midget Lite division, now called the BCRA Lightning Sprint division. Tracy kept everyone up to date with all the going's on with the division even when she developed cancer. She has been dearly missed since her passing and this race has been run in her honor for many years at Placerville Speedway to honor all she did for the BCRA.
Next race on the BCRA Lightning Sprint schedule is at Marysville Raceway on May 21. Matt Land holds a 9 point lead over Hunter Kinney in the season championship points standings heading into Marysville.
05-14-22-BCRA Lightning Sprint - "Tracy Taylor Memorial" - Placerville Speedway
SUMMARY:
A Feature (20 Laps): 1. 35JR-Dakota Albright[6]; 2. 17F-Harlee Aguilera[2]; 3. 3F-Brandon Leedy[5]; 4. 25K-Hunter Kinney[4]; 5. 37-Peter Paulson[7]; 6. 21C-Cody Meyer[9]; 7. 91-Matt Land[3]; 8. 21J-Jayden Meyer[11]; 9. 99-Gage Meyers[10]; 10. 9-Scott Kinney[8]; 11. (DNS) 47-Greg Dennett
Heat 1 (8 Laps): 1. 91-Matt Land[2]; 2. 25K-Hunter Kinney[4]; 3. 3F-Brandon Leedy[3]; 4. 9-Scott Kinney[1]
Heat 2 (8 Laps): 1. 47-Greg Dennett[1]; 2. 17F-Harlee Aguilera[4]; 3. 35JR-Dakota Albright[3]; 4. 37-Peter Paulson[2]; 5. 21C-Cody Meyer[5]; 6. 99-Gage Meyers[6]
Qualifying: 1. 25K-Hunter Kinney, 00:12.446[7]; 2. 17F-Harlee Aguilera, 00:12.579[2]; 3. 3F-Brandon Leedy, 00:12.640[10]; 4. 35JR-Dakota Albright, 00:12.658[6]; 5. 91-Matt Land, 00:12.679[4]; 6. 37-Peter Paulson, 00:12.883[11]; 7. 9-Scott Kinney, 00:13.059[3]; 8. 47-Greg Dennett, 00:13.083[5]; 9. 21J-Jayden Meyer, 00:14.067[9]; 10. 99-Gage Meyers, 00:14.556[12]; 11. 11S-Danielle Clauson, 00:14.556[8]; 12. 21C-Cody Meyer, 00:14.556[1]
---
Article Credit: Mark Sublett
Submitted By: Dakota Albright
Back to News