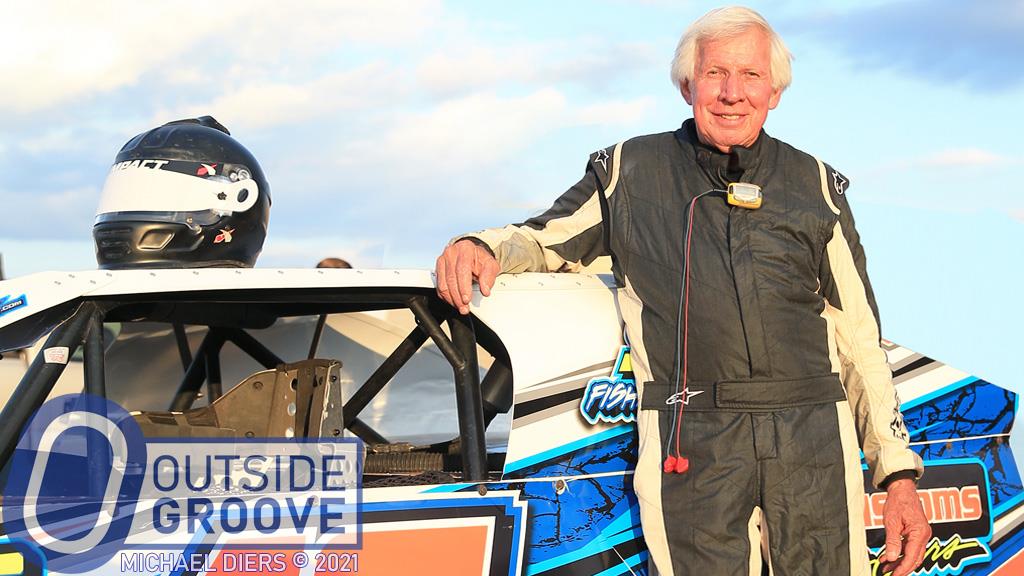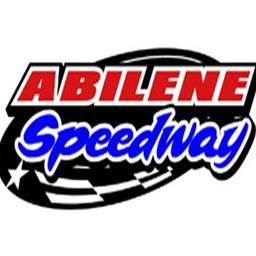 7/26/2021
Abilene Speedway
---
Bob Sikes: Happily Racing Since 1977
At 75 years old, Bob Sikes still enjoys racing. He has continuously competed in the sport since 1977, with only a short break when he fought off prostate cancer. Sikes won't let much get in the way of him getting behind the wheel of a race car.
Advertisement
When his local track, Cardinal Motor Speedway in Eunice, New Mexico, failed to reopen this season, he opted to haul his modified at Abilene Speedway in Texas. That's a 200-mile one-way haul from his home in Eunice.
"People ask how do you do it?" Sikes said, referring to racing in his senior years. "I feel as capable of winning now as I did in 1977. I stay in shape. I do plenty of manual labor on my nine acres — mowing, mending fences — and I work on my cars. I watch my weight and eat healthy foods."
Only a bout with cancer in 2014 prevented him from racing.
Advertisement
"I had three months of radiation after surgery — in Houston, which is clear the other side of Texas," said Sikes. "I took five months off, mostly because I had to go to Houston."
Sikes owns a total of five track championships, two at Cardinal Motor Speedway and three at West Texas Raceway in Lubbock. He last won in 2019, scoring two features at Cardinal. Sikes, who had earned a living as an owner of an oil field business, once fielded five race cars at a time.
"My grandson, Blake Hoten, works too much in the oil fields and doesn't have time to race the car I got for him," Sikes said. "So, I started loaning cars out. I try to help people out by sharing parts and sharing cars."
Advertisement
When Cory Davis, of Eunice, New Mexico, wanted to try racing a modified, Sikes invited him to drive one of his. Now, Davis races full-time. Sikes has given parts to numerous racers, including an engine to Jimmy Breeding III, who races in the IStock class.
"The Good Lord put me in a position where I can help others out," said Sikes. "He knows I love racing, and racing people are the friends I help."
Bob Sikes ranks toward the older end of the spectrum of racers, but he cites another driver as an inspiration to senior segment of the sport.
"My good friend Sherman Barnett in El Paso is 87 and still driving," Sikes said. "He's got me beaten. I got a long way to go to catch up to him."
Mike Adaskaveg
This year marks the Outside Groove Director of Photography's 50th year of covering auto racing. Adaskaveg got his start working for track photographer Lloyd Burnham at Connecticut's Stafford Motor Speedway in 1970. Since then, he's been a columnist, writer, and photographer, in racing and in mainstream media, for several outlets, including the Journal Inquirer, Boston Herald, Stock Car Racing, and Speedway Illustrated. Among Adaskaveg's many awards are the 1992 Eastern Motorsport Press Association (EMPA) Ace Lane Photographer of the Year and the 2019 National Motorsports Press Association (NMPA) George Cunningham Writer of the Year.
mikeadaskaveg.com/
Advertisement
Abilene Speedway, Bob Sikes - Eunice, Cardinal Motor Speedway, Cory Davis - Eunice, Sherman Barnett - El Paso, West Texas Raceway
SHARE
https://outsidegroove.com/2021/07/bob-sikes-happily-racing-since-1977/?fbclid=IwAR0BKlmMBgRZVaJ1pa4LeATTDM6BoMEtaEavXTl6HBtQ7ijWnxVgctQO7T8
---
Article Media
Back to News