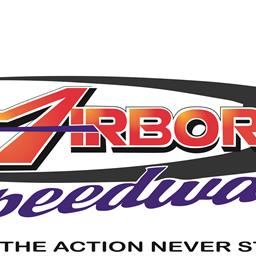 Plattsburgh Airborne Speedway
Plattsburgh, NY
Track Information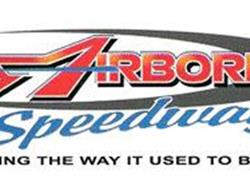 Airborne Speedway
Airborne Speedway is the #1 family entertainment spot in the North Country! Featuring a state-of-the-art, D-shaped dirt oval, Airborne Speedway is home to some of the most exciting Saturday night short track stock car racing action in North America.
Nestled in the beautiful and picturesque Adirondack Park region of Plattsburgh, N.Y., Airborne completed its 63rd season in 2016 and is celebrated as one of the oldest tracks in the Northeast. DIRTcar sanctioned 358-Modifieds, Sportsman, old-school Renegades, four-cylinder Mini-Modifieds and a beginner strictly stock division are the attraction with non-stop action in a family friendly program that is usually completed in less than three hours. The speedway's rich history is dotted with important highlights - from Dick Nephew's NASCAR National Championship in 1961 to Nick Heywood's NASCAR National Rookie of the Year title in 2014.
And Airborne Speedway is so much more than just racing! Race fans are treated to prize giveaways, fun and interactive promotions, and can test their own racing skills at the Go-Kart Fun Track. Concession stands offer tasty food at affordable prices!
A fun evening at Airborne Speedway caps off the total North Country experience. Located just minutes from the restaurants and shopping centers in the city of Plattsburgh, the speedway is surrounded by Lake Champlain and the Green Mountains of Vermont to the east, the St. Lawrence Seaway and Canada to the north, and the breathtaking Adirondack Mountains of New York to the south and west.
Airborne Speedway is conveniently located just over one mile from Exit 36 off the Interstate 87 Northway, and just four miles from Plattsburgh International Airport.
Approximate driving time to area destinations:
Ausable Chasm, N.Y. - 15 minutes
Rouses Point, N.Y. - 30 minutes
Lake Placid, N.Y. - 45 minutes
Malone, N.Y. - 45 minutes
Montréal, Québec - 1 hour
Burlington, Vt. - 1 hour (includes 15-minute ferry ride)
St. Albans, Vt. - 1 hour
Ticonderoga, N.Y. - 1 hour
Glens Falls, N.Y. - 1 hour, 30 minutes
Cornwall, Ontario - 1 hour, 30 minutes
Montpelier, Vt. - 1 hour, 30 minutes (includes 15-minute ferry ride)
Granby, Québec - 1 hour, 45 minutes
Rutland, Vt. - 2 hours
Albany, N.Y. - 2 hours, 15 minutes
Ottawa, Ontario - 2 hours, 45 minutes
*Coolers are permitted, but may be no larger than 14" x 11"
Physical/GPS Address:
Airborne Speedway
70 Broderick Road
Plattsburgh, NY 12901
HEY KIDS! Design Your Own Paint Schemes!
Media Credentials
To request media credentials for an event, please email your name, affiliation, and contact information to marcy.albanysaratoga@gmail.com. (NOTE: Requests must be submitted a minimum of three (3) days prior to event.)
Fan Info
Camping information unavailable
Cooler information unavailable
ATM information unavailable
Payment information unavailable
Grass parking
Grandstand seating
WiFi information unavailable
Family Info
Family seating information unavailable
No play area
No family restrooms
Pit Info
Fans allowed in pits
Pit concessions available
Electrical information unavailable
Fuel information unavailable
Check-in information unavailable
Pits located outside the track
Partially paved pit surface
Tire information unavailable