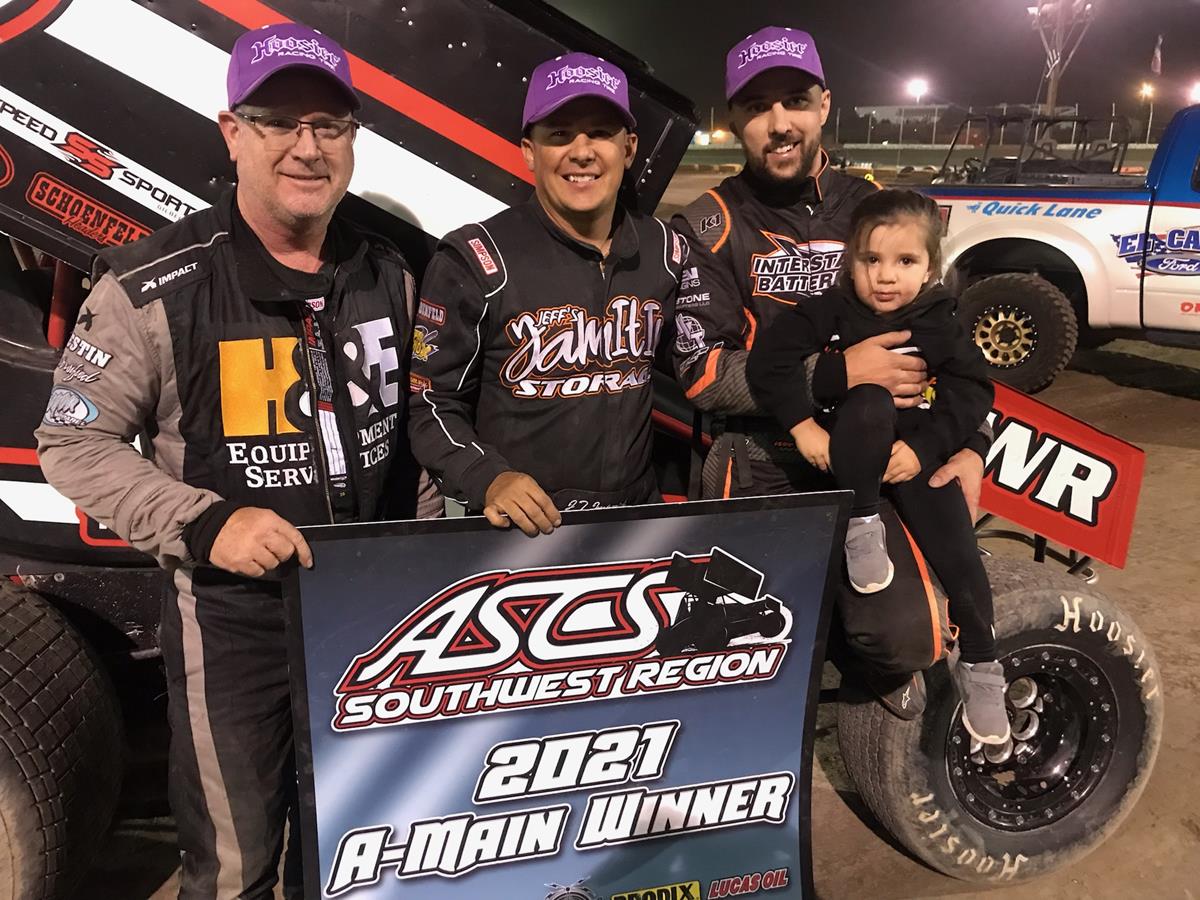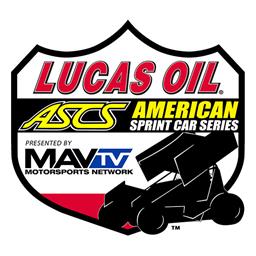 ---
Imperial Romps ASCS Southwest At Barona Speedway Park
ROMONA, Cali. (October 16, 2021) Rolling to the lead just before the mid-point of Saturday's A-Feature, Arizona's J.T. Imperial kept pace on the field for his seventh career victory with the ASCS Southwest Region.
Getting the win with 2.548-seconds, the No. 75x was chased to the line by Wes Wofford, with Eric Wilkins on the final podium step. Alex Pettas and Logan Calderwood completed the top five.
The next event for the ASCS Southwest Region is Friday, November 19, and Saturday, November 20 at Cocopah Speedway in Somerton, Ariz.
The 2021 season marks the 30th year of competition for the American Sprint Car Series. Spearheaded by the Lucas Oil American Sprint Car Series presented by the MAVTV Motorsports Network, the ASCS Nation also includes 11 Regional Tours that encompass both wing and non-wing competition.
For other news, notes, and information on any of the tours under the ASCS banner, log onto http://www.ascsracing.com, follow on Facebook, Instagram, and Twitter (@LucasOilASCS).
Race Results:
ASCS Southwest Region
Barona Speedway Park
Saturday, October 16, 2021
Heat 1 (8 Laps): 1. 2-Alex Pettas[2]; 2. 57-Jesse Stonecipher[1]; 3. 14-Cody Sickles[3]; 4. 6-Logan Calderwood[4]
Heat 2 (8 Laps): 1. 75X-JT Imperial[1]; 2. 44-Eric Wilkins[2]; 3. 19-Wes Wofford[4]; 4. 4-Tuesday Calderwood[3]
A Feature (30 Laps): 1. 75X-JT Imperial[4]; 2. 19-Wes Wofford[5]; 3. 44-Eric Wilkins[1]; 4. 2-Alex Pettas[3]; 5. 6-Logan Calderwood[7]; 6. 57-Jesse Stonecipher[2]; 7. 14-Cody Sickles[6]; 8. 4-Tuesday Calderwood[8]
---
Submitted By: Bryan Hulbert
Back to News