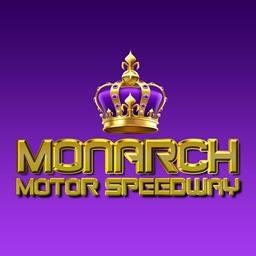 Monarch Motor Speedway
Wichita Falls, TX
Track Information
Dirt Track Racing is back in Wichita Falls, Texas
Monarch Motor Speedway is proud to announce it's Inagural Season for 2019. The track formerly known as Red River Speedway is now under new ownership with exciting dirt track racing every Friday Night. We are excited to bring local affordable family entertainment to the Wichita Falls Community. We look forward to getting to know the citizens of Wichita Falls and the surrounding cities as well as partnering with them through giving back to the local community.
Pit Gates open at 5:30 P.M. and Grandstands open at 6:00 P.M.
The staff of Monarch Motor Speedway look forward to seeing you each week and are glad to bring a little dirt track racing back to Wichita Falls. Visit one of our concession stands for some great food items and the friendly staff.
Admission prices
We are proud to offer affordable family fun with admission prices as follows:
Kids: 5 and under : Free

Ages 6-11 : $ 5.00

Ages 12 and Up: $12.00

Seniors and Military: $ 8.00

Pit Passes: $ 35.00 each

Special Event Prices may Vary
Fan Info
Camping information unavailable
Cooler information unavailable
ATM information unavailable
Payment information unavailable
Parking information unavailable
Seating information unavailable
WiFi information unavailable
Family Info
Family seating information unavailable
Playground information unavailable
Restroom information unavailable
Pit Info
Pit access information unavailable
Concession information unavailable
Electrical information unavailable
Fuel information unavailable
Check-in information unavailable
Placement information unavailable
Surface information unavailable
Tire information unavailable