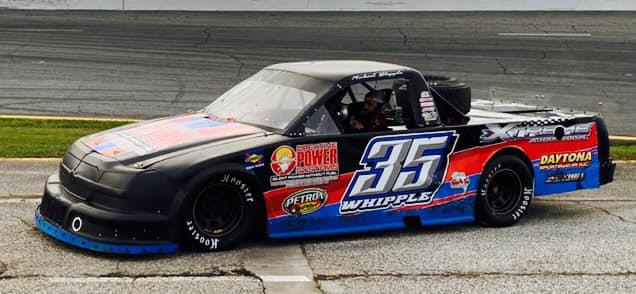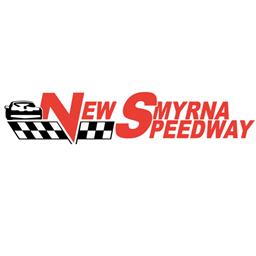 3/12/2021
New Smyrna Speedway
---
2021 NSS Truck Division Preview
The New Smyrna Trucks were brought back as a regular division during the 2019 season and despite rather low participation, there have been some wild moments and a stage for those to make a name for themselves. Back in 2019 Becca Monopoli scored her first feature win at New Smyrna en route to the championship and last year, Rodney Haddock held off Vince keeler in a close battle that came down to the final laps.
This season the NSS truck schedule has been consolidated, in hopes more competitors will be able to commit to a full championship run. The NSS Trucks will have a 50 Lapper on August 14th, which should draw a good field.
As mentioned above, Rodney Haddock took home the track championship after some intense battles late in the season. Although he has not registered to run this season, if he does show up, he will be a threat for victory once again in 2021! His closest challenger from 2020, Vince Keeler is in the same boat, but showed great perseverance last year which could propel him to an even better 2021 if he does choose to race this year.
With the top 2 in points last season an unknown to return for 2021, that opens the door for some different faces to step up and become a New Smyrna Speedway Champion. Although known mostly for his runs on the dirt, Michael Whipple has been a contender on the truck tour the last couple of seasons and this year he plans to run for the NSS Truck championship as he looks to make his mark on the asphalt! Although a rookie, Tyler Prenesti is going to be a championship contender this year driving for Brian Millar. This team appeared to have a victory at the end of last year before running into issues in tech, now that those issues are resolved, look for Prenesti to be a weekly contender! Jeffery White scored his first NSS Truck victory last year and ran well here in February, finishing 3rd in the Florida Pro truck Challenge Series 50! He will be another driver to watch when in the field.
We have a number of rookie drivers ready to go for the 2021 NSS truck season including Tony Bromley, who ran in the Bomber A class last year, Dylan LeBeau, son of 2019 E-MOD champ David Lebeau and Boaty Boatwright, who will add some great intrigue to this season's races. Of course, to win the rookie of the year honors they will have to out duel Tyler Prenesti who has already had strong runs in both the Trucks and Super Stocks here at NSS.
Derek Pugh has been very strong over the last few years and will be making select appearances throughout the season, adding another strong competitor the regulars will have to deal with. As with every division, there will be other surprises throughout the 2021 season, especially for the 50 lappers. This should be a season of resurgence for the NSS Truck division as they look to grow and become even more competitive in the future. Last year the NSS Truck Season consisted of just 5 races and this year they will run about once a month with 7 regular season races on the schedule! You can see the full season Schedule below, along with driver rosters!
2021 NSS Truck Schedule (Subject to Change)
1 April 10th Season Opener
2 May 8th
3 June 12th
4 July 10th
5 August 14th 50 Lapper
6 September 18th
7 October 9th Season Finale
Click here to see the current list of NSS Truck Drivers for the 2021 Season: http://www.newsmyrnaspeedway.org/racedayinfo/
---
Submitted By: Ryan Stevens
Back to News