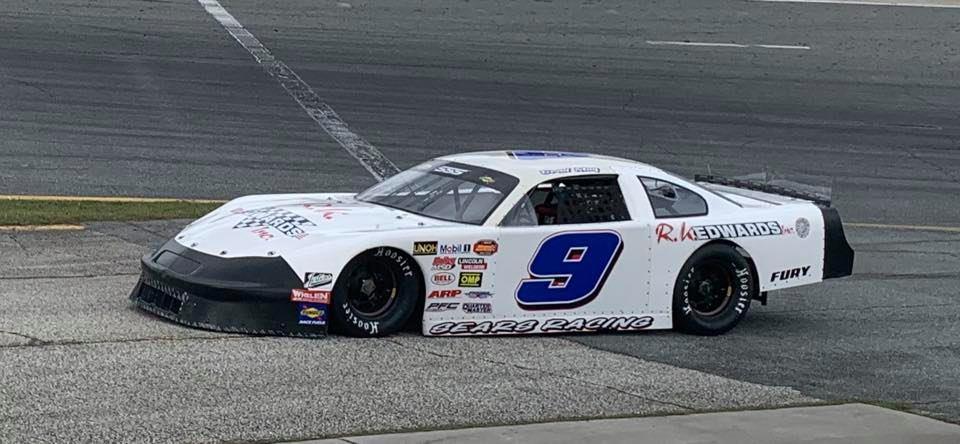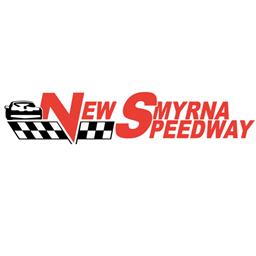 3/15/2021
New Smyrna Speedway
---
2021 David Rogers Super Late Model Divison Preview
The David Rogers Super Late Models will be back in full force in 2021 after an abbreviated 2020 schedule. This season will feature 13 points races on the schedule with 3 of them being Special Events! On June 5th the Super Lates will have Twin 50's which will draw a nice field of cars. The Clyde Hart Memorial returns to its traditional July 4th weekend spot on the schedule and will take place on Saturday July the 3rd. The final 100 lapper of the season will be the Heart to Hart 100 on October 16th! The big question this season will be who will step up to the plate to battle Brad May and the Bobby Sears Racing number 9?
Last year that challenger was Michael Atwell out of Naples, who ended up tied with Brad May after the final event was rained out. Brad May won the title on a tie breaker and it came down to wins. Michael Atwell has already shown speed this season grabbing a win at Showtime Speedway on March 6th and he now has the car that won last year's Florid Governor's cup. Even if Michael does not compete for the championship this year, he is likely to contend for his first New Smyrna Speedway victory!
Speaking of drivers getting their first win, Jessie Dutilly had his breakout season in 2020 at New Smyrna finishing 4th in points despite missing a race and getting his first career win on the high banks. Dutilly showed tremendous speed back in January at the Red Eye setting fast time and finishing 2nd after having to claw his way through traffic after the invert. Dutilly will be a threat every time he makes an appearance, as he has finally figured this place out.
Dutilly and Atwell were Brad May's biggest advisories during last year's points season, and he will likely have to deal with them again this year. But if you poll everyone in the pit area, they will point to Brad May as the favorite for the title. With the passing of David Rogers, Brad May and the Bobby Sears Racing number 9 have become the poster team for the speedway as you can count on that team being there 99% of the time. May picked up 3 victories last year and will likely add to his career total this year. Qualifying was this teams Achilles Heel last year as they missed out on qualifying points in a race last year and it almost cost them, as long as they can avoid those issues last year, they will be tough to beat.
Qualifying will be ultra-important for the David Rogers Super Late Models this season, not just because it awards points (single car qualifying acts as the heat race for the Super Late Models), but as we learned during Speedweeks, it can be tough to pass and track position will be important. You must qualify well and then have a little luck on your side with the invert to make things a little easier on the drivers who are able to do so. The effects of this will be exemplified during the bigger races, with larger car counts!
So, which local drivers could give Brad May Trouble this year? You cannot overlook Lake Mary's Bobby Good, this team made their return last year and if they do end up running a majority of the races they will likely battle for a top 5 in points and maybe grad a win or two. New Smyrna's Doug Elliott made a rare appearance during Speedweeks and tried to get his new car dialed in, so you can expect to see Elliott in many of the 2021 local races. Bartow's Travis Wilson has become a semi regular at the Speedway and he could be a candite to be this year's break out driver!
Of course, for some of the bigger events you can expect names like Stephen Nasse, Daniel Dye, Daniel Keene Jr, Jett Noland, Kris Wright and others to make an appearance. You never know who may be in the pit area for any given race, so you'll want to stay tuned. We will have a very interesting surprise for the opening day 50 lapper.
Once again for the 2021 season all David Rogers Super Late Model features will be 50 laps, which will help make this year even more exciting. It all begins for the Supers on opening day, March 20th! You can take a look at the full 13 race schedule below!
2021 David Rogers' Super Late Model Schedule (Subject to Change)
1 March 20th 50 laps Season Opener
2 April 17th 50 Laps
3 May 15th 50 Laps
4 June 5th Twin 50's
5 June 26th 50 Laps
6 July 3rd Clyde Hart Memorial (100 laps)
7 July 17th 50 Laps
8 July 31st 50 Laps
9 August 21st 50 Laps
10 September 11th 50 Laps
11 October 2nd 50 Laps
12 October 16th Heart to Hart Breast Cancer Foundation 100
13 October 30th 50 Laps Regular Season Finale
Click here to see the current roster of David Rogers Super Late Model Drivers for the 2021 Season: http://www.newsmyrnaspeedway.org/racedayinfo/
---
Submitted By: Ryan Stevens
Back to News