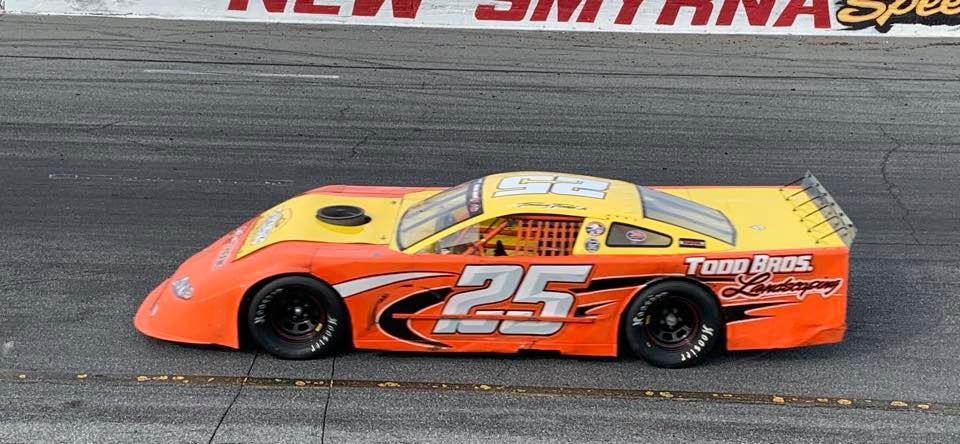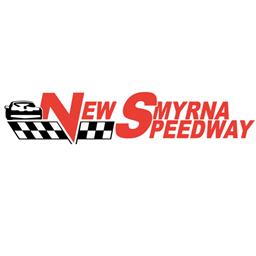 3/17/2021
New Smyrna Speedway
---
2021 Sportsman Division Preview
The Sportsman division seemed to be cursed last year, after losing a chunk of races to the Covid shutdown they lost another handful of races to Mother Nature. Officially this class only had 4 points races in 2020, which gave us a rather unexpected champion. Adam Briggs won 2 races and took home the title by 28 points over 20219 champ Steve Barnes. The Surprise wasn't so much Briggs' speed or results but the fact that the driver out of Lakeland even ran for the championship. There were a few factors that led to the decision and he made the most of it claiming his first New Smyrna Speedway track championship.
This year the Sportsman are scheduled for 15 points races and it kicks off Saturday March 20th with a 50 lap race! We have learned that Adam Briggs will be back to defend his title, while competing on the Wheelman Sportsman Series as well! It will be no surprise if Briggs ends up champion this year!
So, who are the other contenders for the 2021 sportsman crown? The early season favorite is Steve Barnes who won the championship back in 2019. Barnes has made it clear that his goal is to win races and let the points take care of itself as he is 100% focused on winning his 2nd New Smyrna Sportsman track championship. There are a handful of drivers he will have to worry about, however. Timmy Todd has shown great speed as of late and should be another driver capable of taking home some wins this season. Former Rookie of the year James Adams is another driver with a car capable of collecting a few victories and will be racing for points in 2021. James is looking for career win number 1 in Sportsman but is poised to break out this year! Ron Whaley made his return last year in a former Patrick Thomas ride and finished 3rd in points. Ron is another one of those "under the radar" type driver who may surprise some folks this year.
Some other drivers to watch include George Alexander, Dave Werning, Phillip Bessette, Richard Fiore and Tim Morton who are expected to run on a regular basis and might just battle for one of the top 5 points positions! These Sportsman Veterans will have to deal with a couple of newcomers this year including youngsters Travis Devendorf, James McCague and Justin Reeves. While Jake Williamson will be making the jump from Super Stock to Sportsman after a couple of years off from behind the wheel. This gives us a great mix of rookies and veterans for the 2021 Sportsman Season at New Smyrna.
Of course, there are a ton of talented Sportsman drivers all across the state and you never know who might make a few one-off appearances throughout the year. We have seen drivers like Earl Beckner and Casey Caudill run well this year and either of those drivers could win anytime they are in the pit area. The same can be said for drivers like Danny Frye, Matthew Green, Donovan Ponder, Jason Vail or even Chad Pierce if he gets the itch to drive again this season. There are plenty of surprises in store for this division in 2021!
With a great group of local drivers ready to duke it out with whomever else shows up for a chance at victory, it should lead to a very compelling season and championship battle! Now, if Mother Nature will just become a Sportsman fan this year, we will be all set!
2021 Sportsman Schedule (Subject to Change)
1 March 20th Regular Season Opener 50 Lapper
2 April 10th
3 April 17th
4 May 1st
5 May 15th
6 June 12th
7 June 19th
8 July 10th
9 July 24th
10 August 7th
11 August 21st
12 September 4th
13 September 18th
14 October 9th
15 October 16th (Hart to Heart) Regular Season Finale
Click here to see the current roster of Sportsman Drivers for the 2021 Season: http://www.newsmyrnaspeedway.org/racedayinfo/
---
Submitted By: Ryan Stevens
Back to News