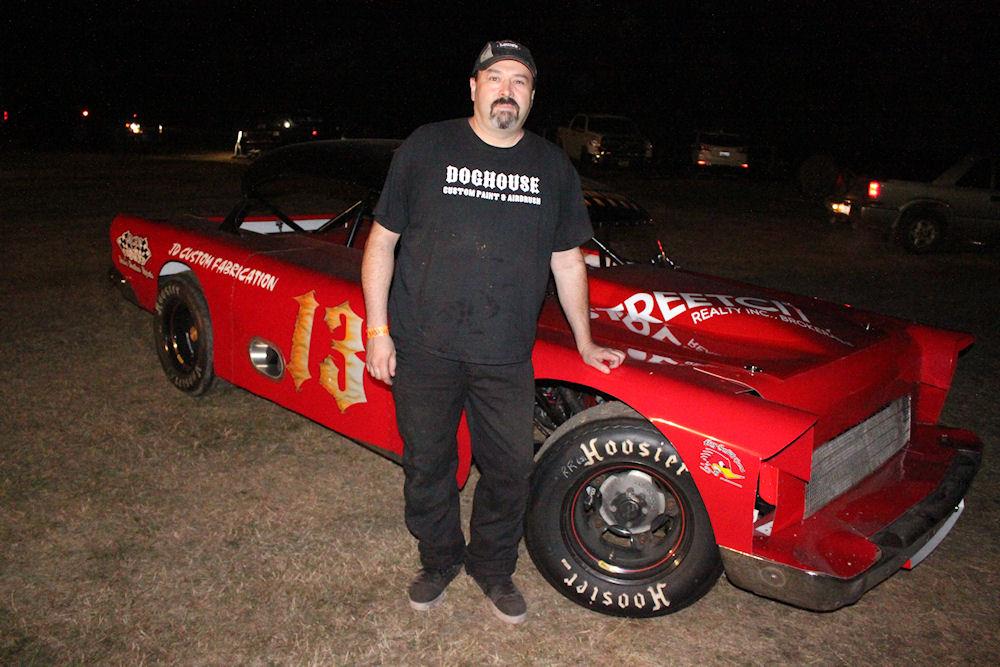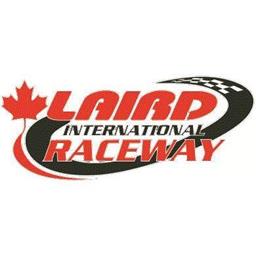 ---
Driver Profile - #13x Dave King
Laird Raceway and Rev It Up Racing put you "in the driver's seat" with the weekly driver's profiles every Monday, so you can get a closer look and get a better understanding of just who these drivers are and what "makes them tick."
Name: Dave King
Age: 49
Hometown: Sault Ste Marie, ON
Division: Sportsman
Car #: 13x
When it comes to Dave King, the driver of the 13x Sportsman, the Sault Ste Marie, Ontario native says that racing is a family affair when it comes to race day at Laird Raceway. Dave is joined by his son and his two daugthers, Adam, Maddison (Tyson), and Jessica (Jordan) when he pulls into the racing grounds in Laird Township each week the Underground Mobile Heavy Equipment Supervisor can make the weekly races. In fact, this year at Laird, King will be joined by grandson Hunter along with grand daugther Paisley at every race the 13x makes in appearance in 2020. All of the King family will be sporting their King Motorsport t-shirts in the pits and grandstands throughout the season including Dave's wife Jennifer.
Dave will be joined by his nephew, Matt Stadden in the sportsman division with Matt behind the wheel of the #13 in 2020.
The 49 year old driver always heard stories from one of his teachers at Sault College about cars turning left at Laird Raceway since 1999. Longtime race enthusiast George Parsons peeked his interest in getting the wheel of a race car. As well as Sault Ste Marie legend race Mike Uhlman and Parsons has passed their wealth knowledge and advise on to me over the years to help me take my cars to the next level.
Who is your mentor and why?
George Parsons and Mike Uhlman, I appreciate their input & help!! Thank you guys!!
Where and when did you start racing?
2004 I think it was. I helped a buddy, Mike Baraluck build a car the previous year and took it out for a mechanics race, I was hooked!!
Hobbies or interests?
Working out in the garage, current project is a 47 GMC Cummins Powered Dually Ramp Truck
What was the biggest challenge in 2019 at Laird and how do you think you change that going to 2020?
Just getting the new car finished, it wasn't really ready 100% for the one and only race that i got out. It will be for 2020 season opener though!!
Is there anyone you would rather not race against and why?
I can't really think of anyone in particular really. For the most part everyone has been good to run with. There will be a few rookies this year so that will be interesting, but once people find their groove it'll all work out. Drivers tend to learn the tolerance level of other racers one way or another, if you know what I mean.
Who is a clean driver you really enjoy racing with?
I have go back a bit for the first two, Mike Baraluck and George Haldenby, then Ron Raynor, Gerald Archer and J.P. Delpaggio, all of these guys were very hard charging clean racers, the kinda guys you can trust to race you door to door !!
Sponsors?
Doghouse Custom Paint & Airbrush (roof), Streetcity Realty, Dan's Custom Repair, J.D. Custom Fabrication, and Rector's Machine Shop
Your goals for 2020?
Get a few checkered flag!! Have fun & start building the new car for Super Late Model 2021.
What races you planning to run and where?
Laird and maybe a few tracks State side if my car fits the rules.
Pit crew?
Adam King, Jordan Rooney, Hunter & Paisley Rooney, Tyson Davies, Mike Baraluck
Can you give us some memories racing at Laird throughout the years and any moments standout?
Racing Mike Baraluck door to door for the entire race and beating him by an inch or so !!! Best Race ever!!
What can we expect from the 13 this coming season and Laird?
I will strive to be up front and I am going for a few checkered flags this year.
Any Championships etc, if so years, division and car #?
No championship ever, work schedule won't allow me to attend every race. I did get Rookie of the year once. My number always has been 13. So, if anyone can guess what year and division, King Motorsports will get them a family pass to the Season Opener!!
---
Submitted By: Jay Houslander
Back to News