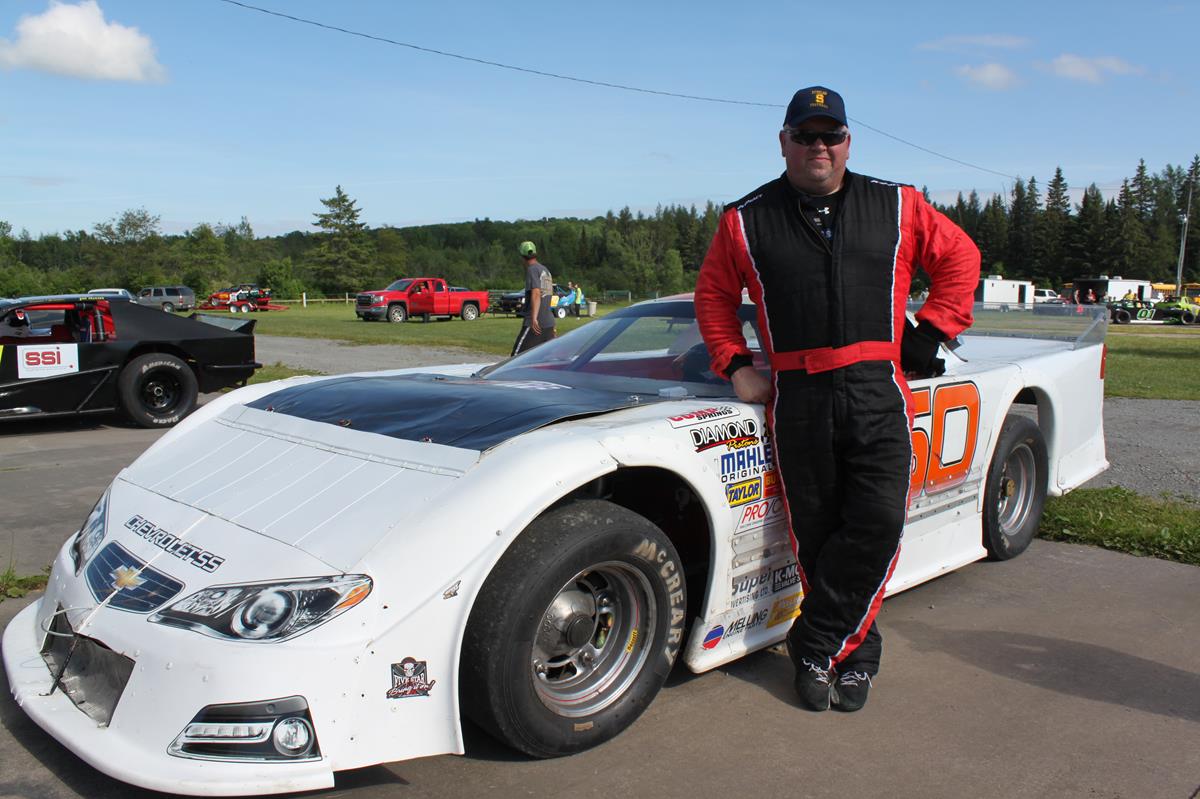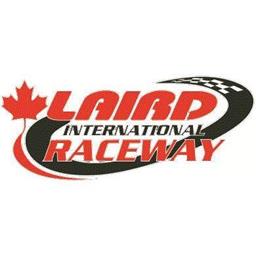 ---
Driver Profile - #50 Late Model Rob "Flyin Finn" Hiiemaa
Laird Raceway and Rev It Up Racing put you "in the driver's seat" with the weekly driver's profiles every Monday, so you can get a closer look and get a better understanding of just who these drivers are and what "makes them tick."
After 38 years behind the wheel of a race car, Rob Hiiemaa's Late Model #50 that he bought in 1995 is probably older the most of the drivers who he races against today. The Heyden, Ontario's Rob Hiiemaa who pilots the #50 Late Model at Laird Raceway has won championships in three different seasons at Laird with his first coming in 2003 followed by 2015 and 2019. In 2015 and 2016, the Heyden driver was also joined by his son Stephen who guided a four cylinder in 2015 and a hit the track a few times in 2016 behind the wheel of a Modified before hanging up the racing shoes to concentrate on playing for the Sault Steelers football program. It was also a family affair throughout a few racing seasons when Rob's wife Kim ran the pit concession at Laird.
With numerous seasons under his belt, Hiiemaa continues to strap in every season having that need for speed and hopefully still compete with drivers throughout northern Ontario. Hiiemaa mentioned that when he took to the track for the first times at Elmira (Michigan), Onaway (Michigan), Escanaba (Michigan) and Norway (Michigan) those were different times behind the wheel and things have changed a lot throughout the short racing racing seasons since 1982 when he began racing.
Name: Rob Hiiemaa
Age: 56
Hometown: Heyden, ON
Division: Late Model
Number: #50
Who is your mentor?
In 1977 as a 13 year old, Hiiemma helped in Bill Spurway's pits during the time he raced his Ford Mustang in Norway and Escanaba, Michigan. After helping Bill that racing season I was hooked and never looked back.
Where and when did you start racing?
I am starting to date myself, I jumped behind the wheel in the Sportmans division at the Northern Raceway on Fifth Line in Sault Ste Marie at the beginning of the 1982 racing season where I won the 1982 Rookie of the Year.
Hobbies and Interests
When I am not in my shop working on my Late Model #50, I enjoy spending time with my family along with sitting in the bleachers at Rocky DiPietro Field watching my son Stephen play football for the Sault Steelers. In the winter I fulfill my need for speed while on the snow snowmachining out here in the north.
What was the biggest challenge in 2019 at Laird and how do you think you change that going to 2020?
Our biggest challenge in 2019 was how to get the #50 dialed and hooked up so I could drive the razors edge out of the car in Laird. It took us until the second heat race of week two to figure out what the problem was after I brought the car to a stop off the end of the track. We had to play around and fix the rear suspension to back to riding the razors edge in the #50. After dialing in the minor problems in 2019, we clocked the fastest lap times for 2019 at Laird.
Who is a clean driver you really enjoy racing with?
Hiiemaa said that it wouldn't be fair to pick who I enjoyed racing against and probably will miss a few drivers, but over the many years of racing, a few guys I can remember vividly would be Mike Uhlman when he was at the top of his game, George Wilson, Denny Aho, Tim Aho, Rick Ellis, Dave Seabrook, Paul Seabrook, Terry McLelland, Donnie Varcoe and back in the 80's when I raced against former NASCAR driver Dale Trickle at Norway Speedway in northern Michigan.
Your goals for 2020?
As a pit crew, we hope to have the #50 dialed in as soon as we can start racing down the east highway at Laird Raceway and get back to riding the razor's edge and turning left at the 1/3 mile D-shaped oval.
Pit Crew
Mike Taylor and Andrew Hope
Sponsor
National Transportation and Dynatype Motorsports
---
Article Credit: Rev It Up Racing
Submitted By: Jay Houslander
Back to News